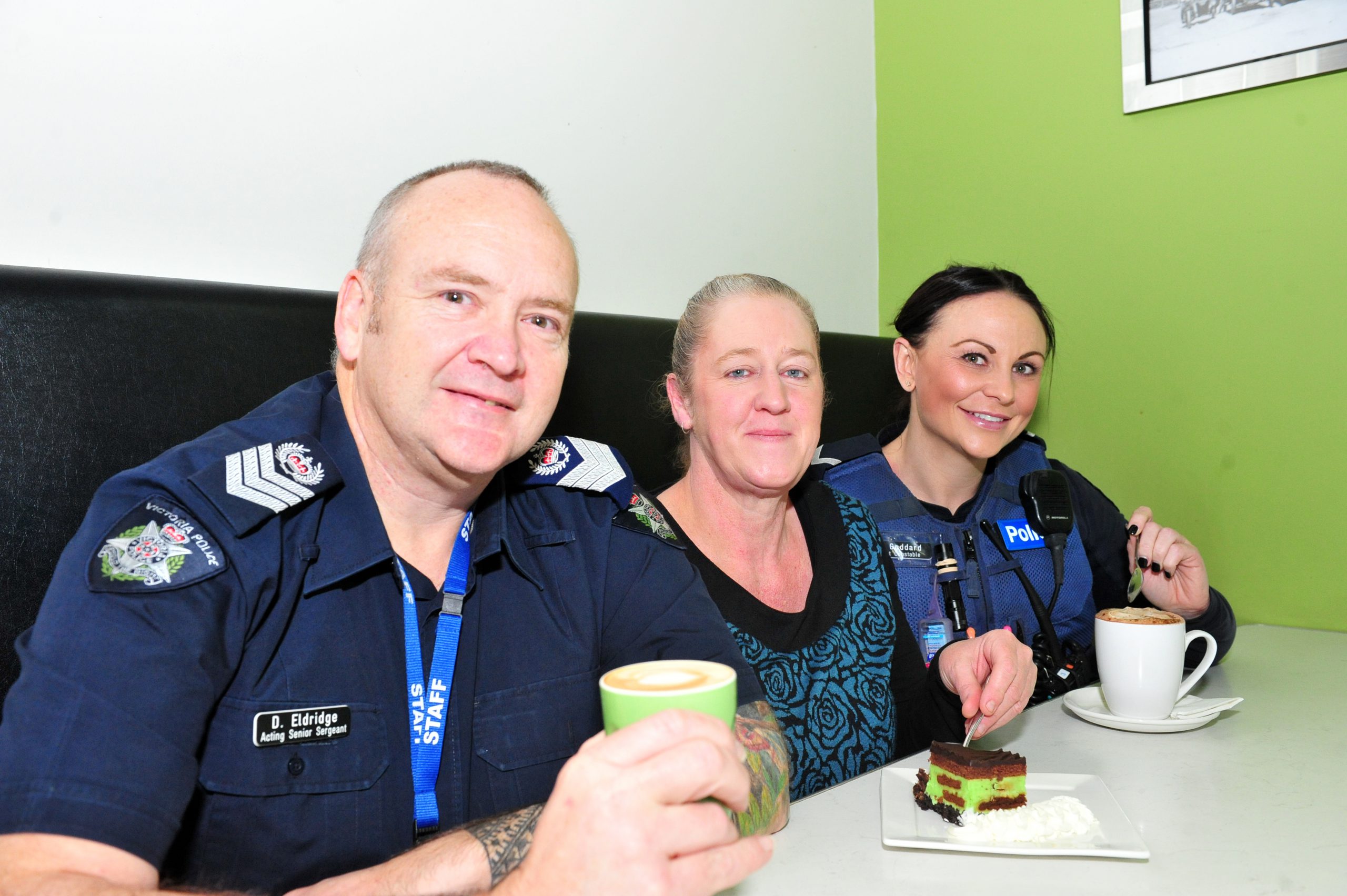 Ever wondered what it's like to share a coffee with a cop?
People across the Latrobe Valley will have the chance next month as part of a new initiative by local police aimed at engaging the community.
'Coffee with a Cop', will be held at Moe's Turn Back Time Cafe on George Street, will give locals a chance to meet and greet Latrobe Valley police and quiz them on a range of issues.
Latrobe Acting Senior Sergeant Darren Eldridge said the forum would provide a relaxed atmosphere in a neutral setting for people to discuss their concerns and positives about the region.
"We would really like people to come along and have a chat, meet with various police members and ask questions about anything they want to know," Act Snr Sgt Eldridge said.
"People might like to discuss traffic-related offences or drug-related matters for instance so anything they want to talk about, we'll discuss."
Turn Back Time Cafe owner Sue Broadbent said the idea came about after a similar program she witnessed on Facebook in America.
"We went and saw the police and asked if that was something they would be receptive to and they were very supportive of the idea," Ms Broadbent said.
"There's two things we hope to get out of it, one is for the community to see how awesome our local cops are because often people only interact with a police officer when they've done something wrong.
"The other is that because we have a high rate of reported domestic and family violence in the Valley, I hope that even just one person can come forward and say 'I need help'."
Police plan to introduce similar events to other Latrobe Valley towns in the future. The event will be held on Monday, 11 September from 10am to 11am at Turn Back Time Caf , 36 George Street, Moe.