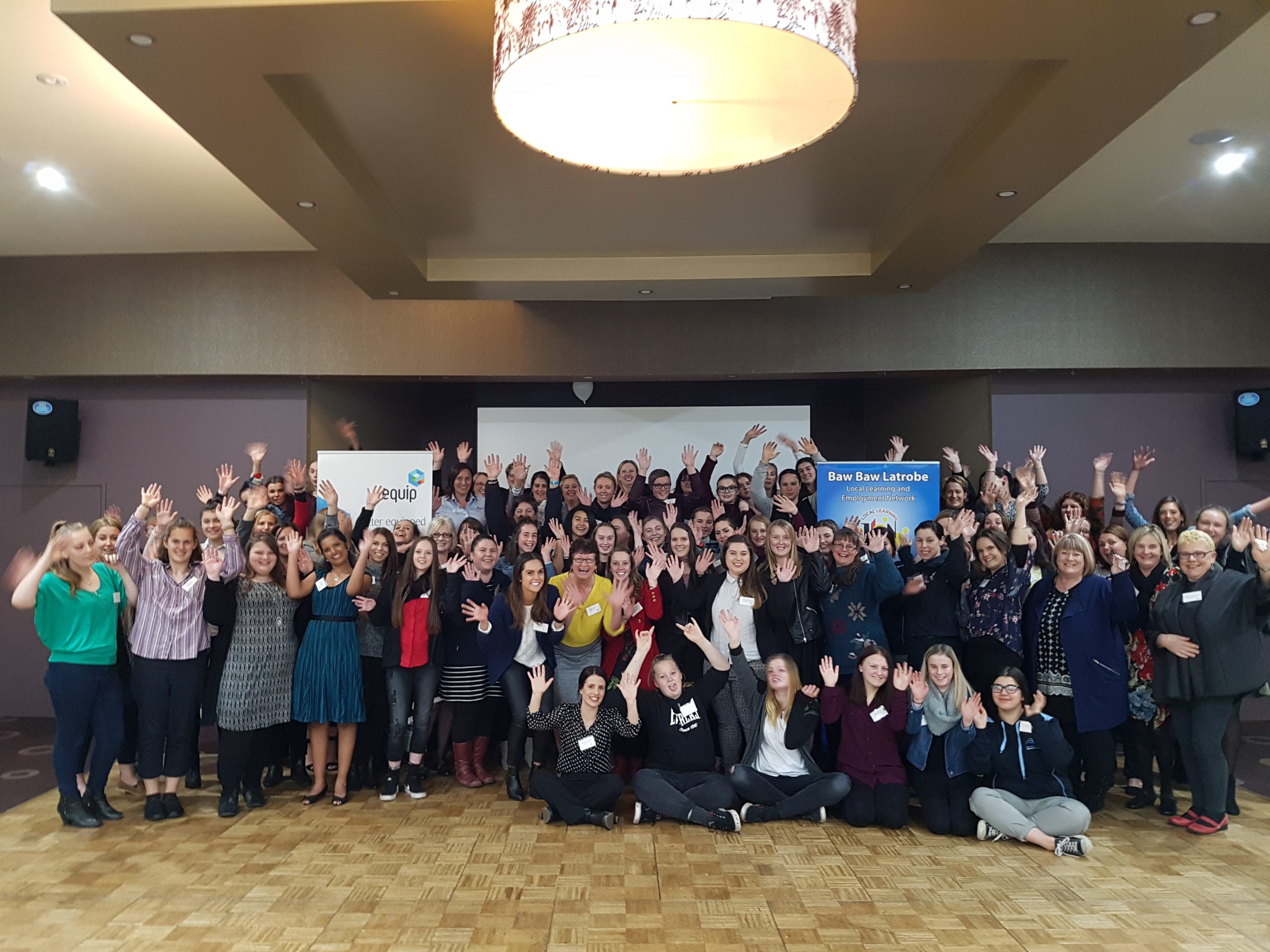 How women are portrayed in the media and the challenges they face growing up were just two issues discussed at Latrobe's annual Inspiring Young Women dinner last month.

More than 45 women from across the community shared a meal with 45 year 10 students in an attempt to inspire Gippsland's next generation of young women.
Baw Baw Latrobe Local Learning and Employment Network partnership broker Lisa Price said the event provided an opportunity for young women to hear from experienced guests about career pathways and challenges they may face when entering the workforce.
"We featured a short snippet of the film Miss Representation, an American movie, which highlighted the way women are sometimes portrayed in the media," Ms Price said.
"It talked about the events leading up to the American presidential election a couple of years ago and the way the media spoke about how the female candidates dressed and looked."
The women in attendance also heard from AFL Gippsland football development manager Chelsea Caple who shared a 'dear me' letter, written by Ms Caple to her 16-year-old self.
"Chelsea spoke about some of the challenges and hurdles she was going through at that age… and offered some sound advice for the young women in the room," Ms Price said.
"She's a bit of trailblazer for women in this region because she was the first female football manager with AFL Gippsland and she's certainly working in a male-dominated sector."
Ms Caple urged students that "high school is just one small puzzle piece in a much larger jigsaw".
The dinner was held at the Italian Australian Club in Morwell and organised by the Baw Baw Latrobe Local Learning and Employment Network.