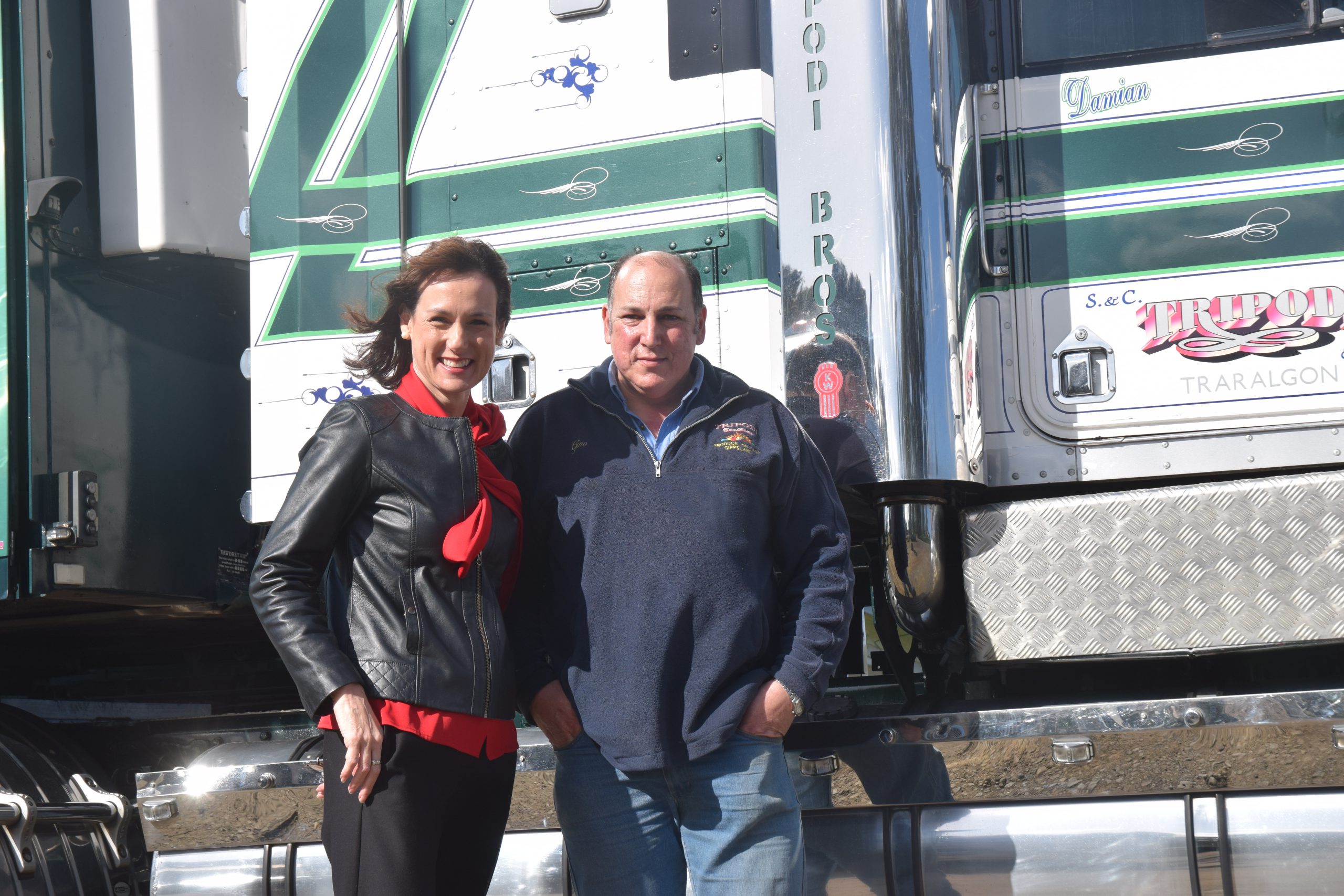 State Member for Eastern Victoria Melina Bath is encouraging community members and businesses to make a submission to a parliamentary inquiry into regional fuel prices.
"The [inquiry] committee is ready to meet and are asking for submissions from the general public, from mum and dad who fill up who fill up at the bowzer, for what they perceive is wrong with our pricing system and their experiences, and also industry and businesses," Ms Bath said.
She said this inquiry, unlike other investigations into petrol prices, focused on regional Victorian communities and what could be done to relieve the pressure of high fuel prices.
"(Fuel prices) seem somewhat of a mystery that needs to be delved into and how companies fix their prices and how these discrepancies occur within one space, for example Gippsland," she said.
"And if in looking at that, we can look to lower fuel prices, then the customers benefit and families benefit."
Tripodi Brothers Haulage and Produce managing director Gino Tripodi said inconsistency of pricing was the key problem with the petrol pricing system.
"There is regularly quite a difference between country and city prices. For a transport business like ours that is going to the city regularly, we have a decision to make," Mr Tripodi said.
"I am passionate about supporting local jobs, but five cents a litre difference between country and city adds up to a lot.
"With the chain store pricing of food, whether you buy across the road from the distribution centre or close to the state border, the price of a product is the same. Unfortunately this is not the same with our fuel supply chains."
He said even amongst regional and rural areas, there were considerable price discrepancies.
"It's not even necessarily just metropolitan areas.Today, diesel is at $1.29… Yarram today is $1.18 point nine and Bairsdale is $1.16 point nine," he said.
"The fuel comes out of Melbourne, from the docks, and goes straight past here, so why in Traralgon am I paying 14 cents a litre more than places that are further away from Melbourne.
"That I don't understand. It should be dearer there and cheaper here, but it's the exact opposite."

Mr Tripodi said he would like to see some form of governance over the petrol pricing systems.
"We need to have fuel pricing within a range, within a tolerance of two to three cents per litre, between towns, but not up to 11 cents like we've seen," he said.
Submissions to the regional fuel inquiry can be made until Friday, 22 September at www.parliament.vic.gov.au/eejsc/article/3834 or emailed to eejsc@parliament.vic.gov.au