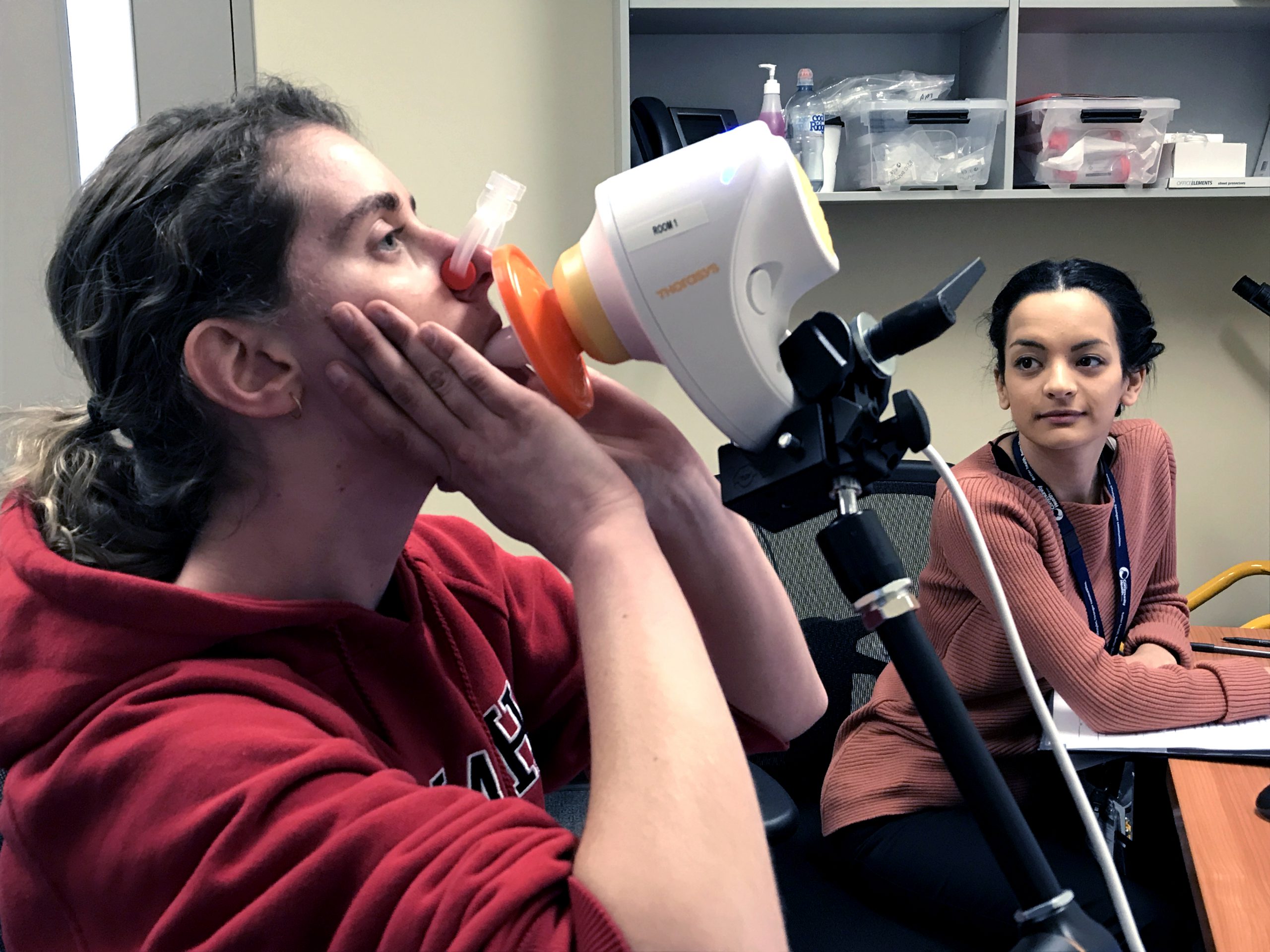 The Hazelwood Health Study is urging adults who lived in the Morwell region during the 2014 mine fire to front up to a lung function test.
The 500 people who completed the adult survey between May last year and February are invited to take part in the two-and-a-half-hour lung assessments now underway in Morwell, which aim to find out if exposure to mine fire smoke is associated with respiratory symptoms, lung health or asthma management.
HHS respiratory coordinator Brigitte Borg said sometimes the health effects from exposure to things like smoke may not be seen until further down the track.
"That's why we're looking at longitudinally studying this population now, and in three years' time and six years' time, to look to see if there's changes over time that could be related [to the mine fire smoke]," Ms Borg said.
She said the study required participants with a wide range of ages and lung health, including people with asthma, airways disease such as emphysema and people with healthy lungs.
"We want people who were in parts of Morwell that was significantly impacted by the smoke and we also want people who were also in Morwell, but not so impacted by the smoke as well," Ms Borg said.
Respiratory scientists Annie Makar and Tom McCrabb will conduct the tests at Latrobe Community Health Service in Morwell after double-checking the eligibility criteria of the participant and doing a safety screen.
The tests include looking at airways resistance and gas exchange between lungs and the blood, and mainly involve inhaling and exhaling at various intensities into a device connected to a computer.
Participants will have to spend two-and-a-half hours at LCHS for the full assessment, however the tests themselves are each quick and simple, while some even have game-like qualities.
In one of the tests for asthmatic people, the participant's breath is represented by a smiling cloud on the screen which moves up and down as the intensity changes.
Too much breath and the cloud flies off the screen.
The respiratory scientists require a quick finger prick also.
The lung assessments will be held in Morwell until November, then commence immediately in Sale until January next year for comparison data between the population groups.
Ms Borg said there would be some preliminary data available by the middle of next year and any participants with concerning lung health about will receive a copy of the results and a letter for a general practitioner to follow up.
"If they don't hear from us, they can assume that we were happy that their results were where we expected them to be," Ms Borg said.
The lung assessments are free and participants will be given a $50 gift card for their time.

Information packs are being sent out to randomly selected Morwell residents who completed the Adult Survey.

For more information, or if you receive an information pack, phone 1800 985 899 or visit hazelwoodhealthstidy.org.au