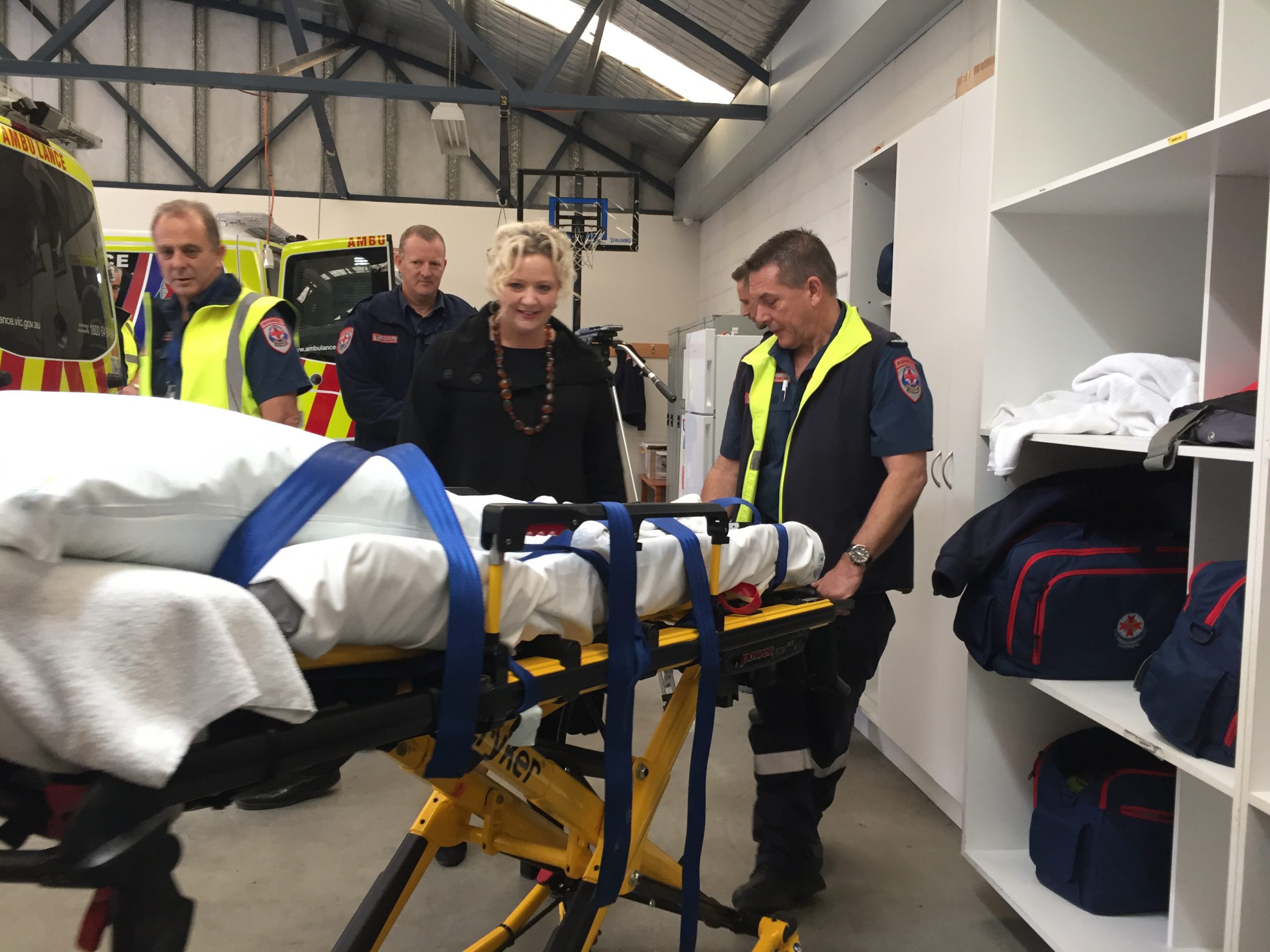 More than 600 state-of-the-art powered stretchers have been installed in Victorian ambulances, allowing paramedics to raise, lower and unload patients without having to lift them manually.
During a visit to the Moe Ambulance branch on Thursday, State Ambulance Services Minister Jill Hennessy announced that every single Ambulance Victoria vehicle now has a hydraulic power stretch lifter.
"Our paramedics get up each and every single day and save the lives of Victorians, looking after their physical and mental health is a core priority for government," she said.
"Our paramedics deserve nothing less."
Manual handling injuries made up more than 60 per cent of all paramedic injuries in the past three financial years.
"We know there is a really long term effect for people that are bending and lifting," Ms Hennessey.
"They can get injured instantly or there can be a long term impact from work that they're doing.
"We've got to look after their backs, we've got to make sure the bend-lift-injuries are reduced."
According to the state government, the new stretchers are already making a difference with stretcher-related back injuries have fallen from 30 to 12 in just 12 months and are expected to fall further now that the roll out to all vehicles is complete.
For more, see Monday's Express.