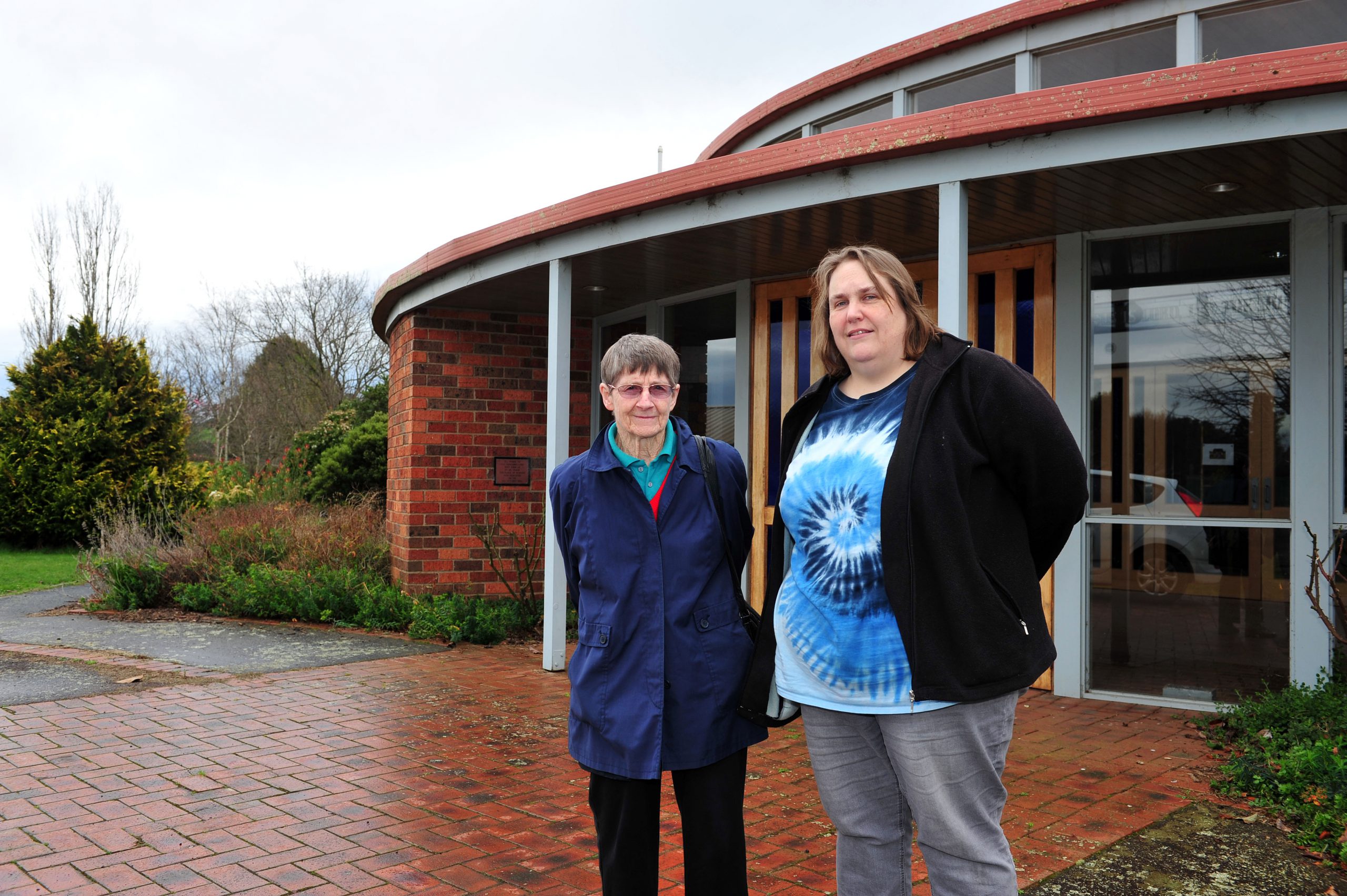 Overlooking the rolling green Gippsland hills, Thorpdale Uniting Church will close it's doors for the last time on 17 September.
While it was a "hard decision", Reverend Chris Duxbury said the church was not the building, but the people and they would continue on.
"The closing hasn't been a quick decision," Rev Duxbury said.
"We have a small, very committed group of people who have spent a lot of time trying to work out what they should be doing.
"They really love this church and they love this community, but it's at a time when they realized in their own lives they just can't do it anymore."
With beginnings as an amalgamation between Childers Uniting Church and another Thorpdale church, the Thorpdale branch of the Uniting Church has done far more for the community than regular Sunday services.
"Many years ago, this church started up a holiday program (for children)," Rev Duxbury said.
"I've been involved for a couple of years now, visiting the local school and visiting the kids, doing that once a week and they've always been quite welcome to that.
"We had a women's guild that was very active… and there is a Bible study that still operates in Thorpdale/Trafalgar South."
Rev Duxbury said she was also part of the Victorian Churches Emergency Ministries.
"When an emergency happens, we are called upon to go," she said.
"Recently, at the Thorpdale pub that burnt down, I was there as a chaplain.
"That's not just the Uniting Church, but other people who are chaplains as well, and you would have seen how traumatic that was."
Rev Duxbury's father was the minister who opened the church 27 years ago.
"I've been the minister for six years and Joan Pugh has been part of this community since it began," she said.
Ms Pugh said she moved to Thorpdale 52 years ago with her husband when they bought a farm.
"Times have changed and we don't have people going to church as much. And the community has changed too," Ms Pugh said.