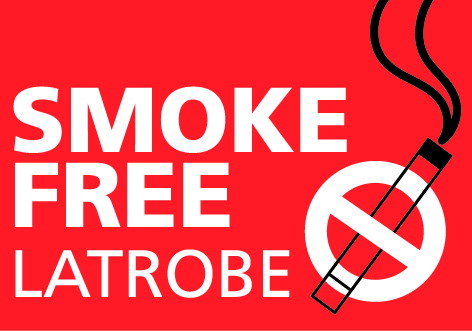 A survey of Gippsland smokers and recent quitters paints an optimistic picture about future smoking rates in the region.
The phone survey of 200 people showed 66 per cent of surveyed Gippsland smokers intended to quit in the next six months, and 81 per cent wanted to quit "in the future".
Conducted in March and April across all six Gippsland local government areas by the Cancer Council, the survey was commissioned by Quit Victoria and the Gippsland Primary Health Network as part of broader efforts to improve the health of the Latrobe Valley community.
The findings revealed 51 per cent of those surveyed had made a quit attempt during the past year.
They're welcome statistics, considering 24 per cent of Latrobe Valley adults smoke daily or occasionally, compared with the Victorian rate of 13 per cent.
"What we really want to be doing is working with the Latrobe Valley Health Assembly to dive deeper into these findings," Quit Victoria director Sarah White said.
Seventy-six per cent of survey respondents felt that doctors should raise smoking with their patients at least sometimes and 31 per cent thought this should occur at every visit.
Dr White said work had been done through the Gippsland Primary Health Network to up-skill general practitioners, dental professionals and pharmacists.
"The medical workforce is well on the way to being able to provide the best advice and latest information," she said.
"We'll now look at doing in-depth focus testing with community members."
The survey also found on average, Gippslanders smoked more cigarettes per day (13) than the control group of the Hume and Loddon Mallee regions (10.6).
It showed one in five Gippslanders had used nicotine replacement therapy or cessation medications, but only one in 100 had used Quitline.
"You have to address both the nicotine cravings but also the routine and triggers and that's what Quitline helps with," Dr White said.
"If you are someone who has tried to quit a couple of times, increase your chance of success next time by calling our Quitline, for the cost of a telephone call, or go and see your doctor."
Visit www.quit.org.au for tools to help people understand their smoking habits and choose the best way to quit.
Smokers can also speak to their GP, or phone the Quitline on 13 78 48 to get personalised, non-judgmental coaching and advice.