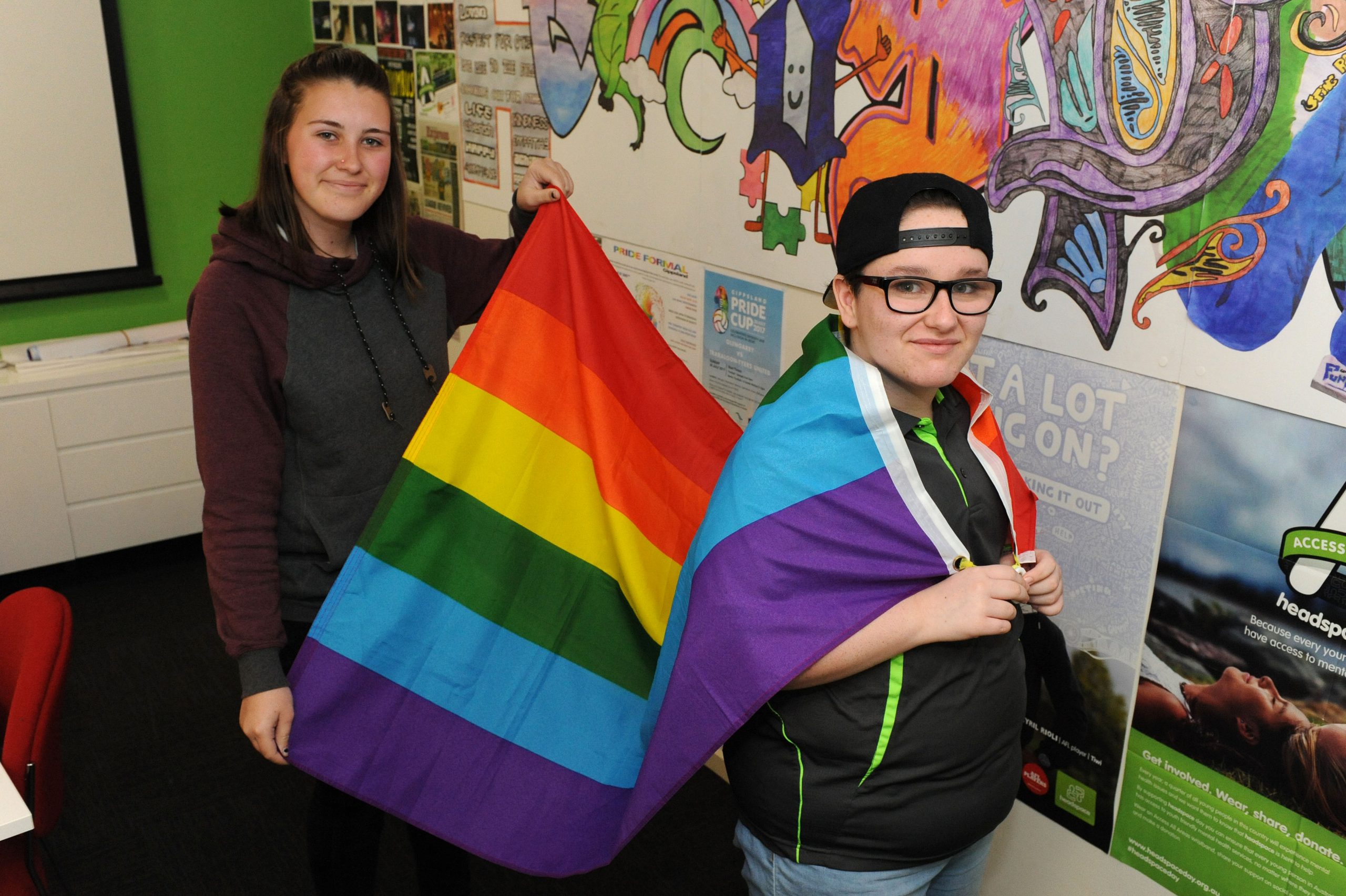 A young and passionate group of people say Friday night's Gippsland Pride Formal will give members of the LGBTI community a place to feel right at home, in a safe and non-discriminatory environment.

It's the second time the all-embracing formal will be held at Morwell's Kernot Hall in an attempt to provide lesbian, bi-sexual, transgender and inter-sex people between the ages of 12 and 25 a place to relate, chat and come together.
Led by headspace in Morwell, the event is expected to attract people from across Gippsland, with free transport running from Sale and Warragul return.
The event has been organised by youth-led diversity group 'Whatever', a group funded by headspace Morwell designed to engage young people across Gippsland in recreational activities like the Pride Formal.
'Whatever' group leader Lucas George, 14, told The Express the event would provide an accepting space for members of the LGBTI community as well as their friends, families and allies.
"Our community faces a lot of discrimination and coming from quite a small town, not everyone is understanding of it," Lucas said.
"By creating a safe space for the youth it's going to bring a message to the wider community that it's okay to be who you want to be and reiterate that there are people willing to accept them."
The event was formed was a result of a lack of regional gender-inclusive activities across Gippsland, often meaning people have to travel to Melbourne to attend an event of the similar nature.
The formal happens to coincide with 'Wear it Purple Day', promoting a message to people to be proud of who they are regardless of their sexuality of gender identity.
"A lot of schools aren't accepting in their formals when it comes to the LGBTI community," 'Whatever' group leader Gemma Newton, 16, said
"Generally students have to push really hard to get it accepted and it's a one-off thing.
"Most of the time it's a boy and girl wearing the correct outfits and that's the way it's got to be. That's where this formal is different, we'll accept you regardless."
The Gippsland Pride Formal will be held at Kernot Hall on 50-70 Princes Drive, Morwell between 6pm and 10.30pm tomorrow night.
The event is for people aged 12 to 25, fully supervised and drug and alcohol free.
People attending must register by phoning headspace Morwell on 5136 8300 or email info@headspacemorwell.org.au