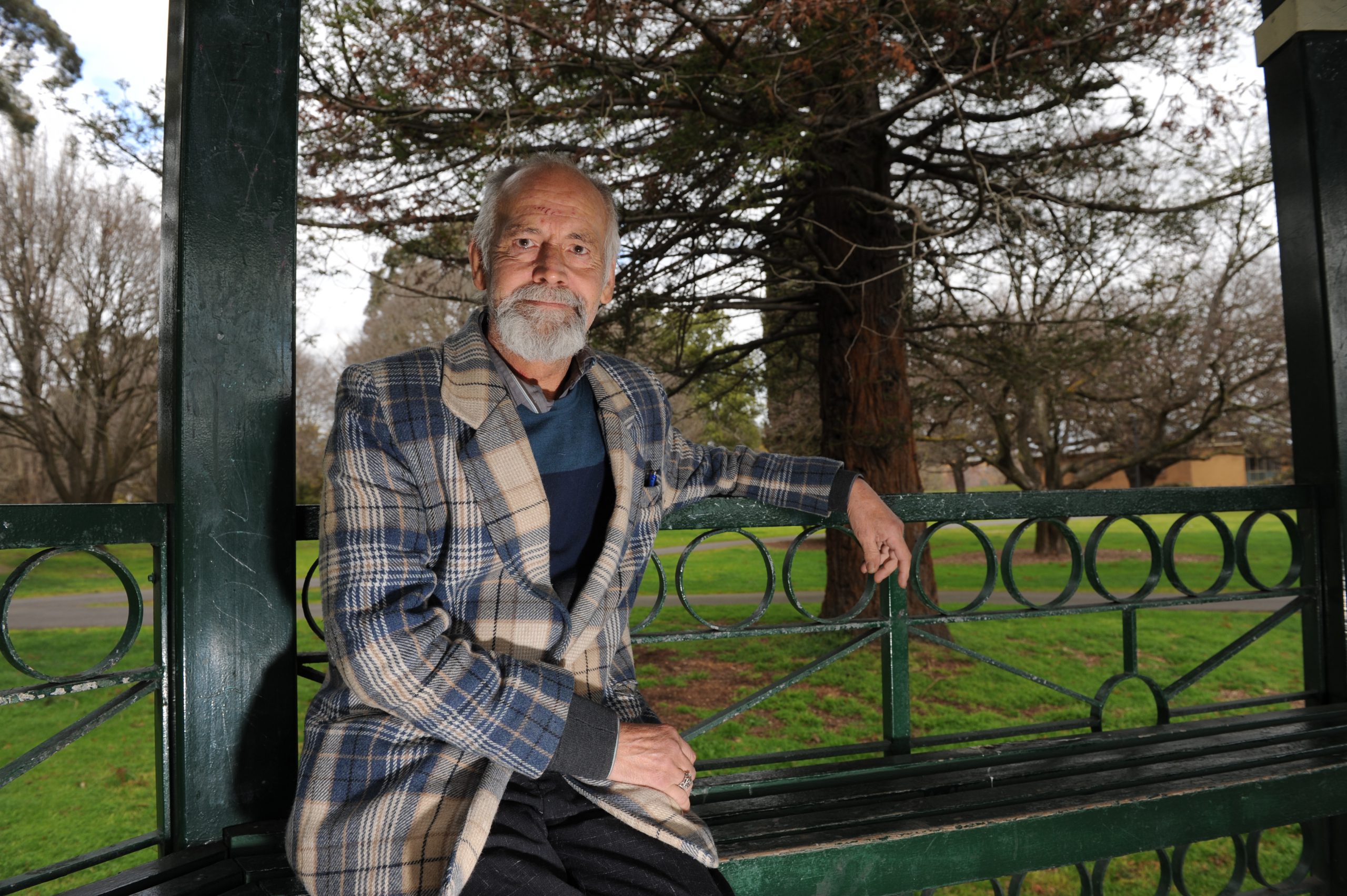 You stay because your partner is so lovely at the end of the fight, says Anti-Violence Project of Victoria co-founder Rob Mauger.
"After they've thrown you over the balcony or through the plate glass window they'll go and buy you two dozen roses and tell you how much they love you and they're sorry," Mr Mauger said.
"You love them so you stay, because you think, 'I know that person is better'… but the trouble is, until they're able to get help themselves, they're not going to be better."
Anti-Violence Project of Victoria Gippsland representative Rob Mauger said he stayed three years in an abusive relationship.
He doesn't like to think of himself as a victim, however this was one of many hard times in a "rough" life where he's carried the "noise" of Australian society telling him he wasn't worthy.
Mr Mauger said the violence towards LGBTI community wasn't just physical.
"It's words, it's meaning and it is when you go into the pub and you get elbowed and pushed and people won't serve you," Mr Mauger said.
"You're okay if you're silent."
He said he found it difficult to understand when people state rules of how humans should be rules which place LGBTI people in the wrong.
"I find that very hard to understand because those rules and everything we live by causes people a lot of pain and trouble and we end up with people who are damaged, and therefore when they're damaged they're not making Australia greater," Mr Mauger said.
"And that's what I'm after. I'm after a fabulous Australia."
The Anti-Violence Project of Victoria is a support network for LGBTI people who have experienced any kind of violence or bullying, and can give some guidance on court processes.
Collated data is sent on to government, the National LGBTI Health Alliance and to the police.
"We also talk to the legislators about how they can change policy," he said.
At the moment the Anti-Violence Project is mainly receiving reports of domestic and cyber-violence.
Mr Mauger said the group was there to provide counselling to people who had experienced bullying online.
"You only give what they're saying relevance if you take it on board and hear it," he said.
"If you don't see it and you don't hear it then it means nothing. So don't participate, don't involve yourself in it."
Mr Mauger said the Anti-Violence Project specialises for LGBTI people, however he would support anyone in need.
"Violence, domestic or any form of violence affects everybody in the community," he said.
If you are experiencing domestic or family violence, please call Triple Zero (000) for emergency services, or phone 1800RESPECT (1800 737 732), which is the National Sexual Assault, Domestic and Family Violence Counselling Service for people living in Australia.
Contact the Anti-Violence Project of Victoria via its website at antiviolence.info