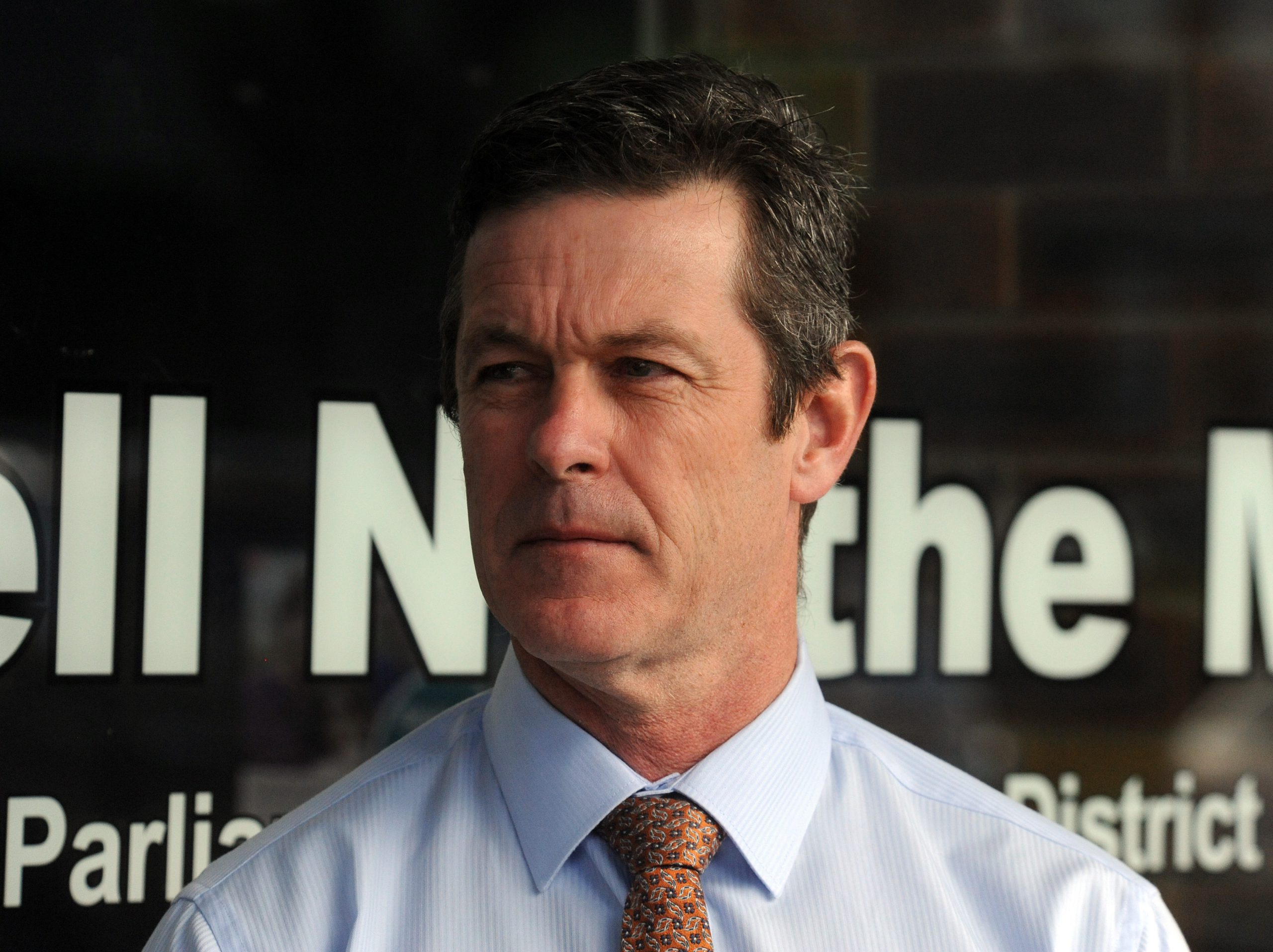 Member for Morwell Russell Northe says he's not sure whether he will recontest the next state election, after resigning from the National Party.
Mr Northe recommenced work today as an independent local MP, following a leave of absence since June to deal with mental health issues.
He said his return to work was part of a recovery plan, discussed with his counsellor.
"We feel it's an important step to get back to work, to serve the community as elected to do and not forgetting the fact that I love my job, so it is important in the health and recovery process," Mr Northe said.
However, he felt it was unfair to continue to serve as part of the National Party, as he was unsure whether he would contest the 2018 election.
"I can't give the party a decision to mid or late next year, that's not fair upon them. So it really just depends on how I go with my treatment and how my health is.
"I'm really just trying to take one day at a time at the moment."
He said the move would also relieve him of his broader responsibilities to the party and give him more time to serve the Morwell electorate and to address his challenges.
Today, Mr Northe gave an emotional press conference, shedding more light on those professional and personal challenges he has faced.
The Black Saturday bushfires, Morwell mine fire and Hazelwood Power Station and Carter Holt Harvey closures had taken an emotional toll, he said.
"When you have people coming to you, they're desperate, they're in tears, they're not quite sure what to do. That probably adds to the work burden.
"It would be fair to say that in my personal life, in the last three or four years there's some things that have happened that I haven't dealt with because I didn't talk to those around me and that included the loss of a close friend, indeed the best man of our wedding, in 2013.
"There was certainly some issues with some businesses, investments that didn't go to plan, we had a family member who had some substantial drug issues and we've been to hell and back on that. I can report that hopefully we're progressing in the right direction on that."
Mr Northe said the issues mounted.
"There's no doubt that on occasion in that period, I drank too much and I gambled too much," he said.
Mr Northe said without the support and kind words of family, colleagues and the community he "wouldn't be here today".
He implored people experiencing mental health issues to seek help, saying he hoped others could learn from his "error of judgement".
"We're not very good at it, are we, men. We're not very good at it," Mr Northe said of seeking help.
"One of the things I realise now is a lot of people were trying to help me along the way. I didn't quite get it. I was pushing those same people away and that included my family, my colleagues, friends who saw I was suffering, but I couldn't see it.
"I think the first step is you've got to man up and say 'I've got an issue, I've got a problem', seek professional help if you can. Or at the very least, talk to your best friends, talk to your mates and say 'hey I'm not feeling well, I've got this issue' and they will help you.
"I tried to fix everything myself and realised you just can't do that. You've got to talk."
Nationals leader Peter Walsh said Mr Northe's party colleagues were relieved when he sought professional help.
He said Mr Northe was not asked to resign from the party and there would be a pre-selection "in due course" for a Nationals candidate for Morwell in the 2018 election.
If this article causes you distress or if you require support, phone: