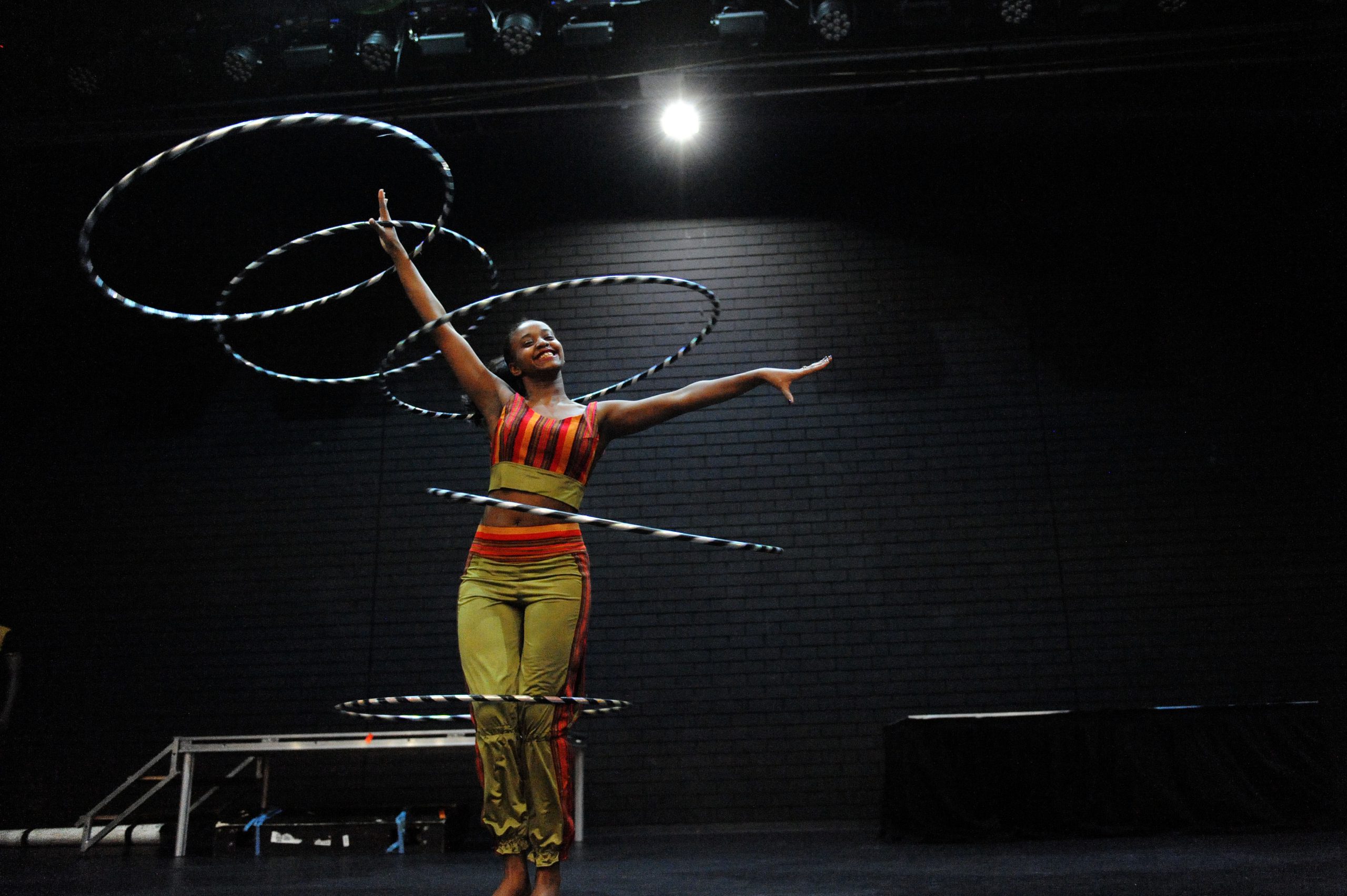 As much as Latrobe Valley residents might have liked to see a circus tent pitched in Victory Park, Cirque Africa had a fleeting stay in Traralgon late last week.
The cast arrived on Thursday afternoon and later that night impressed an audience at Latrobe Performing Arts Centre with gravity-defying displays of human strength and balance, before they packed up their set for Sale's Friday night performance.
Ethiopia-born performer Yeshe Meherete joined Cirque Africa in 2013 after learning in an Ethiopian circus school and doing "practise, practise".
"The reason I'm here, our manager Winston [Ruddle], he just took out auditions and he was going to every country, six different countries," Ms Meherete said.
"I passed the audition, so it was good."
Since then Ms Meherete has been to Turkey, New York, Tennessee, Costa Rica and is now on the two-and-a-half year Australian tour.
"It's a bit hard, but when you do circus you need to be patient you know, it's a bit hard to get the tricks perfectly," she said.
In the production Ms Meherete performs tricks with hula hoops, dances and supports other acts.
She said she liked Australia for its freedom and multiculturalism, yet being on tour had its challenges.
"We miss our families. I miss my family, my parents. It's a bit hard, but at the same time I'm really enjoying what I'm doing so yeah, it's balanced," Ms Meherete said.
"I love performing so I'll keep performing, [but] at the same time I want to study. I want to study nursing. I want to be a nurse."