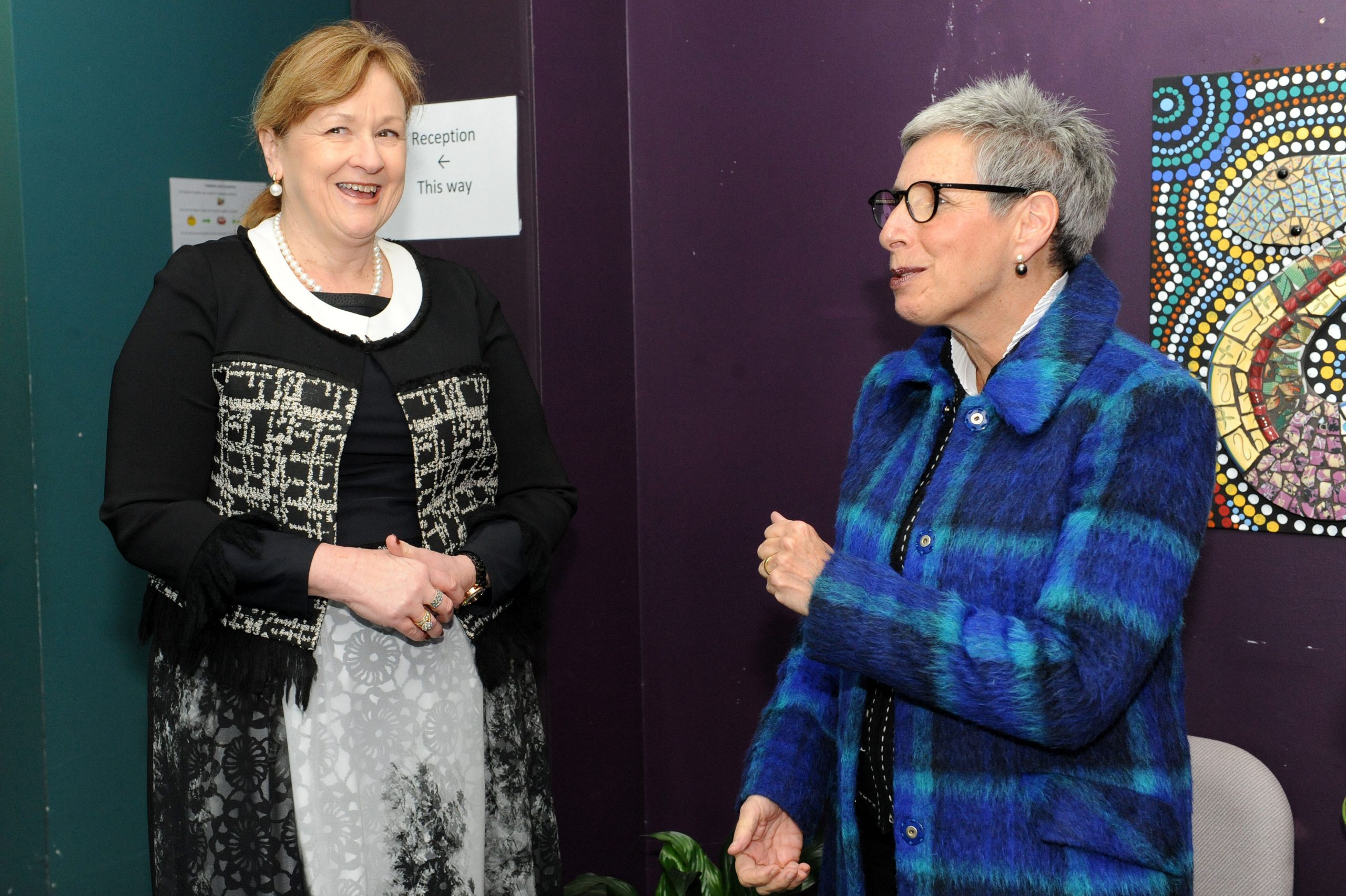 Victorian Governor Linda Dessau visited the Morwell branch of the Tipping Foundation on Thursday.
The Tipping Foundation Gippsland Day Program provides services and courses to about 100 adults with an intellectual disability in the Latrobe Valley.
Tipping Foundation Morwell branch service coordinator Cheryl Borg led the tour of the governor and her party, comprising her husband, Anthony Howard, Tipping Foundation chief executive Graeme Kelly, foundation chair Candice Charles and Latrobe City mayor Kellie O'Callaghan.
Ms Borg said the courses ran through the program were centred on skill building.
"We run classes five days a week and one day on the weekend every two weeks," she said.
The tour included a performance from the Cosmic Chickens, a band made up of course participants and Tipping Foundation staff who played enthusiastic renditions of Rolling Stones-era songs.
"We have two full days of music," Ms Borg said
"We're big, we're loud, we're chaotic."
Ms Borg said Gippsland Day Program participants were known for their love of mosaics.
"It's a medium that no matter the skill level, it looks good," she said.
Client Tanya Browne presented the governor with a Christmas ornament she had made out of mosaics to go on the Government House Christmas tree.
A patron of the Tipping Foundation, Ms Dessau said it was wonderful to see, rather than just read about, the "fantastic" work of the organisation.
"We saw the Cosmic Chickens performing all of my favourite 1960's music, but to see people of all different abilities be able to achieve by performing together… was really uplifting and heart-warming," she said.
"I think we all have the same sense of wanting to belong. People with disabilities are no different.
"So to have people come together during the day and have activities and to share friendship and to be treated respectfully just answers a basic human need, so that's what I've found particularly wonderful to see happening here."
The governor congratulated staff and management on the "terrific" programs and used of space.
"The management is so attuned tot the different needs of different clients," she said.
"They are conscious there are different age groups and different levels of ability."