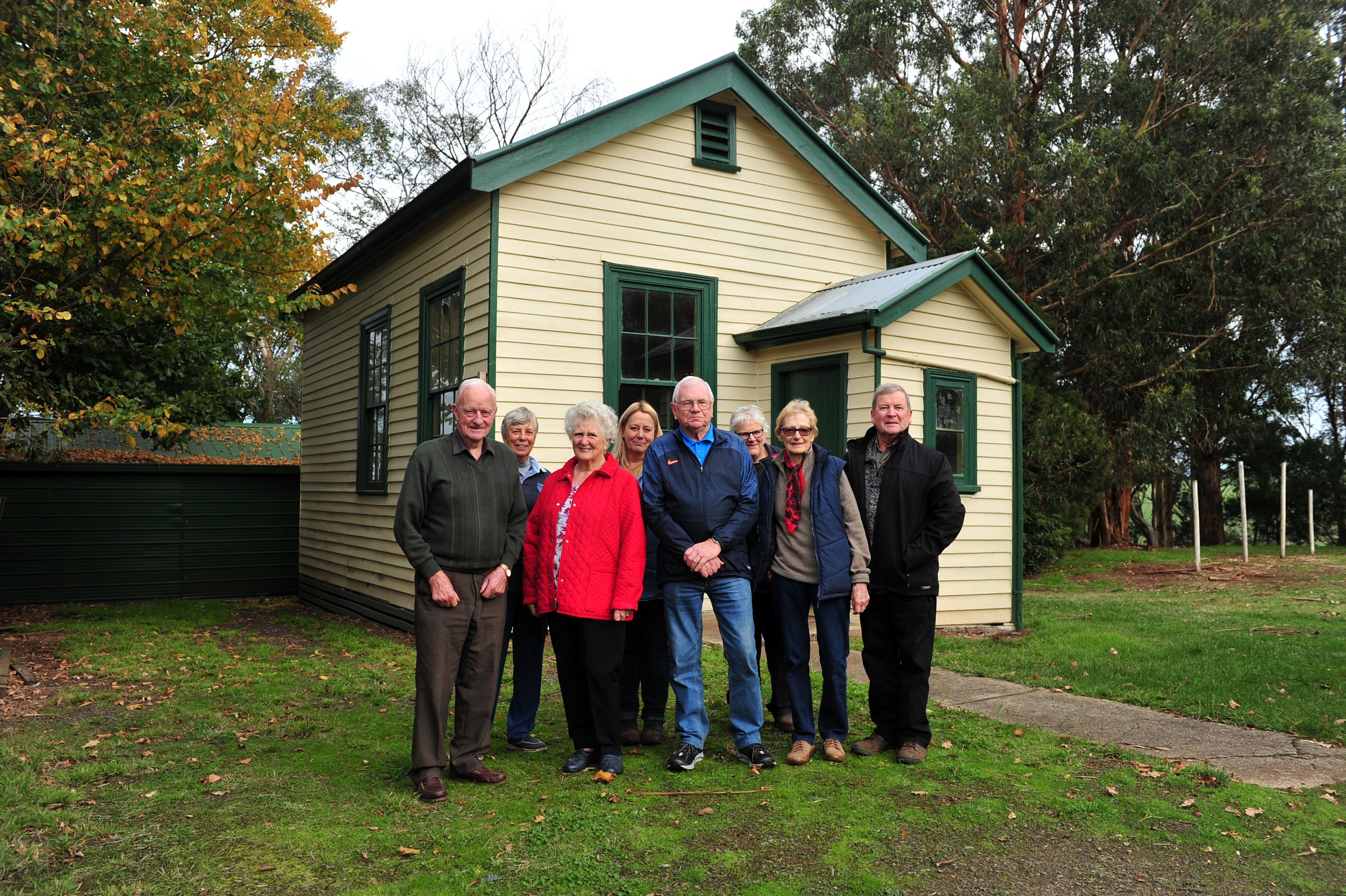 In a rare show of unity, state politicians from all major parties have called to halt a proposal to rezone the former Hill End Primary School site, advocating it remains open for community use.
The latest to come out in support of the site is State Member for Eastern Victoria Jeff Bourman of the Shooters, Fishers and Farmers Party.
It comes after the Department of Education and Training declared the former primary school site to be surplus to requirement and the Department of Treasury and Finance announced it intended to sell the land.
Mr Bourman met with Hill End Community Inc members and members of the wider community to offer his support on 17 August.
He said the money the state government would receive from a sale of the site, should it successfully be rezoned to would be "beyond insignificant" in the "whole scheme of things".
"Hill End community does not have a lot of resources when it comes to community building places. It is pretty well the last place the community can get together, if not the last place," he said.
"The condition of the place is outstanding, considering the government has put zero dollars into the upkeep (of the site)."
Mr Bourman helped HECI develop a hard-copy petition available for people to sign at the Willow Grove Store and Gracie's Bakery in Trafalgar.
Members of HECI also have copies of the petitions.
Mr Bourman said he was surprised at the turnout of community members to the public meeting he attended.
"There were maybe 30 people there, more than I was expecting, including young people, old people, late teens, people in their 80s and all in between," he said.
"It's (now) a matter of keeping up the pressure and working to get the school kept… for as long as it takes.
"There is a lot of history there, some of the older people (at the meeting) were students at the school."
A public hearing in regards to the site was held on 3 July.
A decision is yet to be announced.