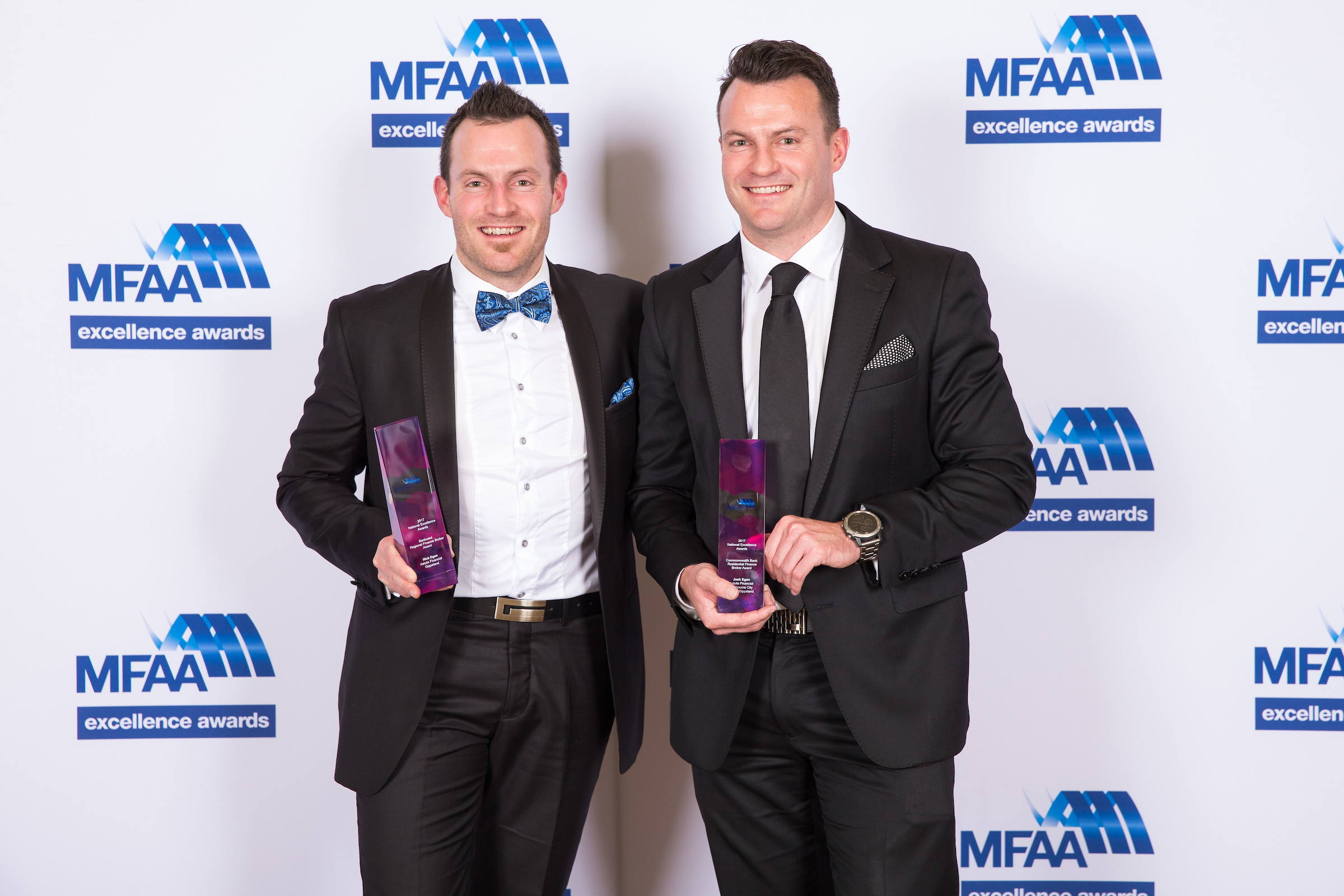 Nick Egan says he was shocked when he was awarded 'Regional Finance Broker of the Year' at the Mortgage and Finance Association of Australia's National Excellence Awards last month.
What was just as pleasing was the fact his twin brother, Josh Egan, was named the peak industry body's 'Residential Finance Broker of the Year'.
Spending their first few years in Bairnsdale, Nick and Josh relocated to Traralgon with their family at the age of five where they've maintained a strong relationship with the town since.
Directors of Astute Financial in Melbourne as well as the Gippsland branch at Traralgon, more than 70 per cent of their clientele originates from across the Latrobe Valley.
Speaking to The Express, Nick said he was honoured to be recognised at a national level for his service and hard work as one of the region's leading mortgage brokers.
"Our loan values aren't the biggest in the Latrobe Valley… especially compared to other areas like the metropolitan suburbs where the loan values are twice the size," Josh said.
"There's a lot of awards out there that are based purely on the loan volume and amount of dollars that is lent so it's good this award covers more (than just loan value)."
The brothers were judged by a panel of industry experts on their professionalism, integrity, ethical conduct, innovation and role-model value in the industry.
"Part of the award looked at our plans for the future and we're intending to expand and open up new offices in Warragul and Moe from next year, so we believe that had part in it," he said.
Josh described using a mortgage broker as similar to sitting down with more than 20 lenders in one go.
He said more than 50 per cent of the market was now consumed by mortgage brokers for people seeking home loans, highlighting the importance of "shopping around for a good deal".
"We educate and guide our clients on ways to set themselves up financially to qualify for a home loan," Josh said.
"As we deal with all the different lenders on a day-to-day basis, we have a vast experience on lenders and their different policies.
"Depending on your employment or financial situation you may qualify with one lender and not with another so this is where clients can really benefit from our years of experience."
He explained how, for instance, one lender may offer a variable rate at 3.69 per cent, he would then speak to a second lender to secure a better deal and so on.
"So we play off with the different banks to see how far we can get the rate reduced," he said.