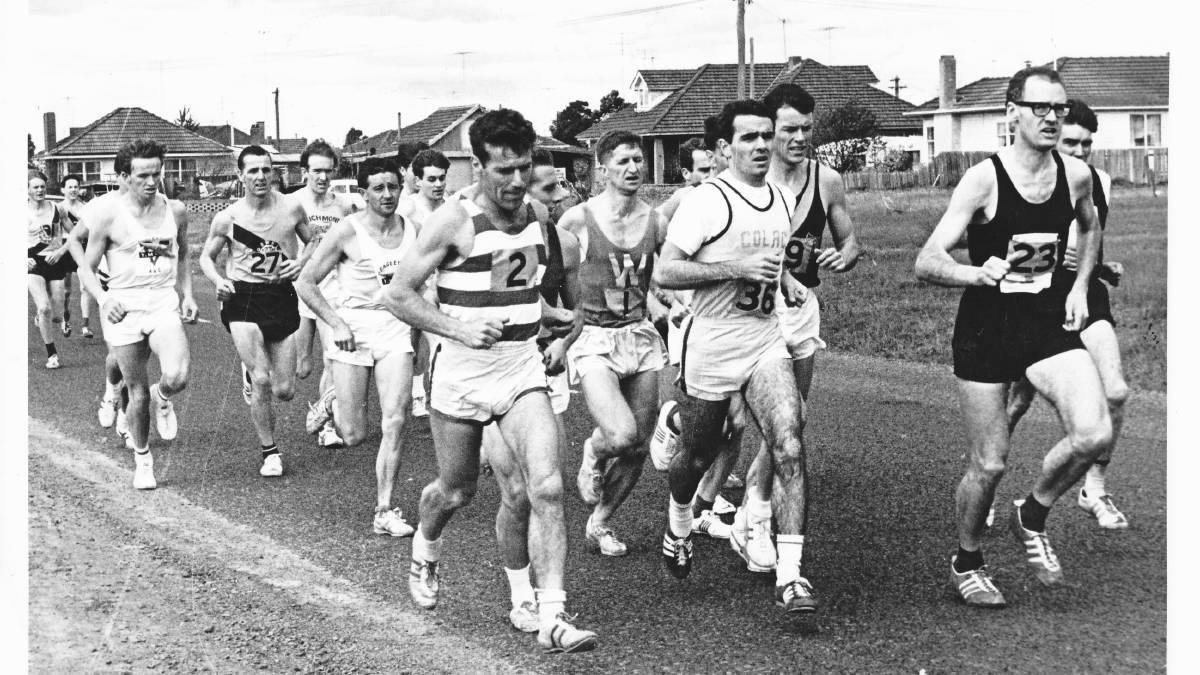 Kathy Watt was only four years old when her father died but remembers fondly his infectious passion for running and fitness.
Geoff Watt was a prolific marathon runner and adventurer and helped shape the face of athletics in Australia.
"I remember going along to marathons when I was really young and wanting to be an Olympic runner," Kathy said.
Kathy went on to become an Olympic gold medallist in cycling and was inspired by her dad's zest for life.
"He was a good runner and adventurer, but it was his community spirit and passion that inspired me to train really hard and knowing that he only ever wanted people to give their best," she said.
"It was his motto that that you didn't have to necessarily win but it was taking part that was important."
Geoff hitchhiked the world in pursuit of adventure.
He climbed Mount Kilimanjaro, ran the Comrades Marathon in South Africa, finished 10th in the Boston Marathon and fourth in one of the most gruelling endurance events in the world, the London to Brighton Challenge.
He trained under the tutelage of the famous Percy Cerutty in Portsea alongside some of the greatest long-distance runners of all time.
"Dad really was ahead of his time. He sustained a very healthy, simple, almost Spartan-like diet and would run the sand dunes and swim in the ocean at Portsea," Kathy said.
While Geoff was "no Herb Elliott", Kathy said it was her father's forward-thinking and knack for nurturing talent that left an indelible mark on the sport of athletics.
"Dad just loved helping and inspiring people. I meet people today who have his hand-written training programs which are almost philosophies for living," Kathy said.
"I still have people come up to me and said 'I knew your dad and I've still got his training program in a drawer'."
An avid writer, Geoff also kept extensive journals about his training and adventures and even wrote some short stories along the way.
"A lot of his philosophies form part of the modern day things that people do now in athletics," Kathy said.
"In one of his training diaries he wrote 'to eat well and sleep dry, all else is profit. One day somehow you must hit the track and get to know what adventure means'."
Locals will get their chance to hit the track when the 46th annual Geoff Watt Memorial Fun Run is held on 29 October.
Geoff was involved with the start-up of the Warragul Athletics Club and Kathy said the fun run was a testament to her father's memory.
"Dad was heavily involved with coaching and helping people and he died doing what he loved on a training run up Mount Erica, so I think he would be really proud because his main objective was to get people and out there exercising," she said.
The fun run is open to people of all ages and fitness levels with events including the 2.5km walk/run, 5km, 10km and half marathon.
"It's off-road so its friendly for kids and families and it goes around the fitness trail and athletics track," Kathy said.
"Well behaved dogs can come on a leash, babies in prams and anyone can take part.
"We have spot prizes and fancy dress so people don't need to be the fastest to win."
The start line is at the Geoff Watt Memorial Athletics Track in Warragul and proceeds from entry fees go toward the Lions Club and a young athletes scholarship fund set-up by event organisers.
Early bird entry discounts are available until 15 September.
For more information or to register for the event visit
www.geoffwattrun.com.au