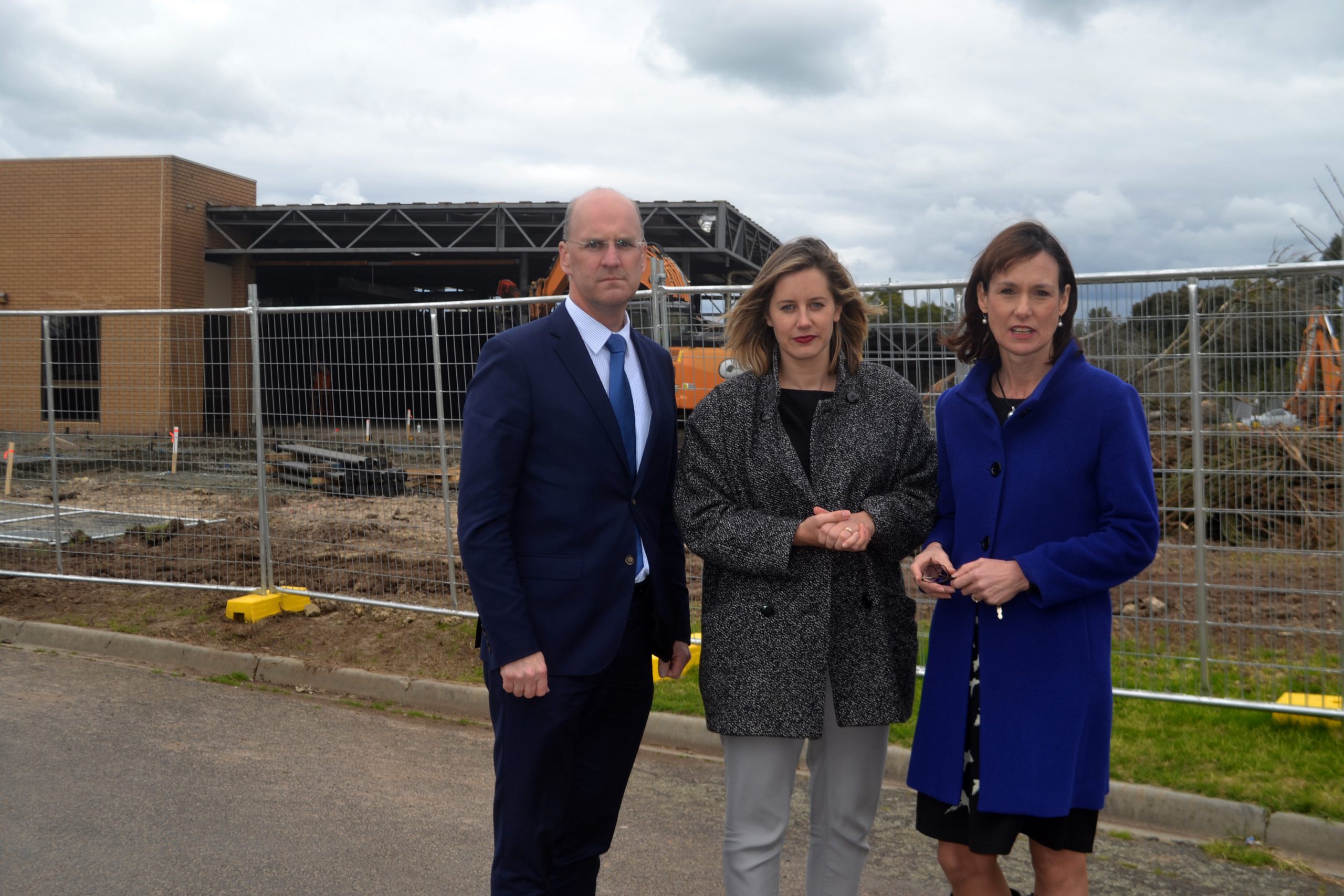 The Gippsland Tech School which is under construction is not what people envisaged when the state government said it was going to build a tech school, the National's deputy leader Steph Ryan says.
"People thought when they heard the promise of a tech school that people would be re-engaged in trades training and that it would be really closely linked with industry," Ms Ryan, who is also Opposition training, skills and apprenticeships spokesperson, said.
"From the first tech school that has opened in Lilydale, what we've actually seen is that students are put in one day a term just to do little taster programs.
"I struggle to see how that is really going to help young people find employment or get the skills that they need to find a job by exposure one day a week to a centre like this.
"I think this is a bit of a thought bubble from the government who promised to deliver a tech school and is delivering something far different."
Ms Ryan said she was also concerned about the "limited communication" schools and industry partners had received in regards to how the new tech school would link in with curriculum.
"Our concern is that schools and industry partners both don't know how this site is supposed to function," she said.
"The government still doesn't know what it is doing here. The government has announced it because it looked great."
State Education Minister James Merlino said he was "glad the Nationals have finally taken an interest in tech schools".
"This is the same party that gutted TAFE and ignored the education needs of this community," Mr Merlino said.
"Gippsland Tech School will give thousands of young people from eight schools the skills they need for the jobs of the 21st century and is on track to open for students next year, as promised."
Gippsland Tech School Director Paul Boys is currently working with local schools and industry partners including Fujitsu and Australian Paper Manufacturers to create innovative and practical education programs for students.