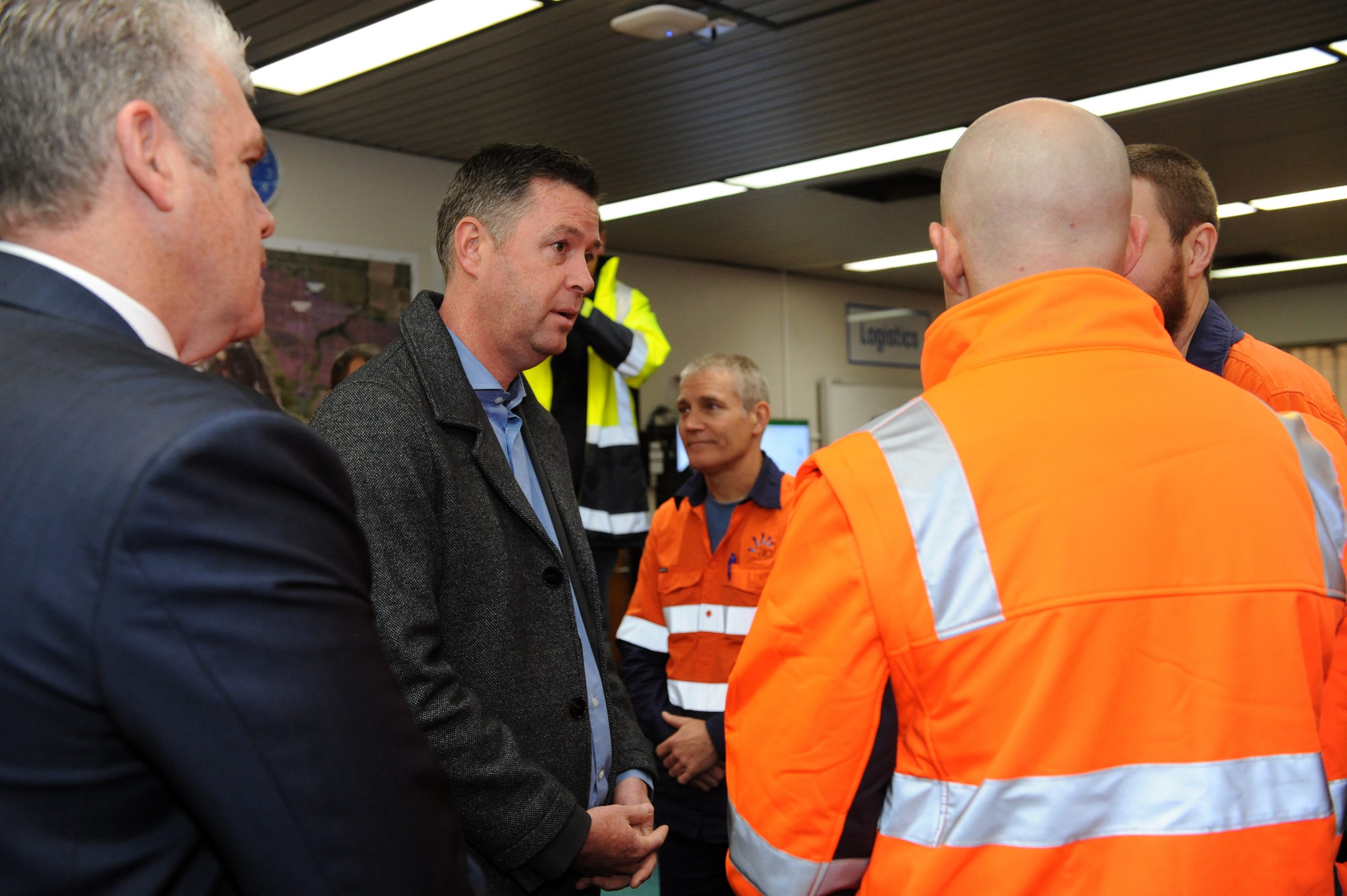 After being retrenched following the closure of Hazelwood Power Station, both Nathan Richer and Richard Clark where unsure of what the future would hold for them.
"I was worried, of course I was," Mr Richer said.
"We all finished at the end of March this year. From there it was sort of a wait-and-see, looking for opportunities in other industries and other locations."
Mr Clark said he considered going back to his trade to secure an income for his family.
"But then there are difficulties with that too, being out of the trade for five years [while at Hazelwood] which means you've really got to work hard to gain a role in your trade because you might not be up-to-date with the skills required," he said.
Fortunately for Mr Richer and Mr Clark, uncertainty would not dominate their lives for long, as they were both recruited by AGL Loy Yang as part of the state government's worker transfer scheme.
As part of the scheme, a number of Loy Yang A workers accepted an early retirement package to make room for younger, retrenched Hazelwood workers with relevant skills to be transferred to the station.
Mr Richer said he was very proud and happy to have been recruited under the transfer scheme.
"I worked really hard to maintain skills and I worked hard to progress myself over my career," he said.
"I didn't want to leave my family or have to work away as others have to. I've had the opportunity to keep my family grounded and stay here.
"I just hope the opportunities come forth for other guys in the region and women."
Mr Richer said the plants were "similar in fundamentals" but "pretty different in the way they are laid out and the way they are operated".
"Obviously it's a far bigger, far broader plant. [I've got] a bit of learning to do," he said.
Mr Clarke said he wanted to thank the workers at Loy Yang who had accepted the early retirement offer.
"[They] have really helped us to create positions," he said.