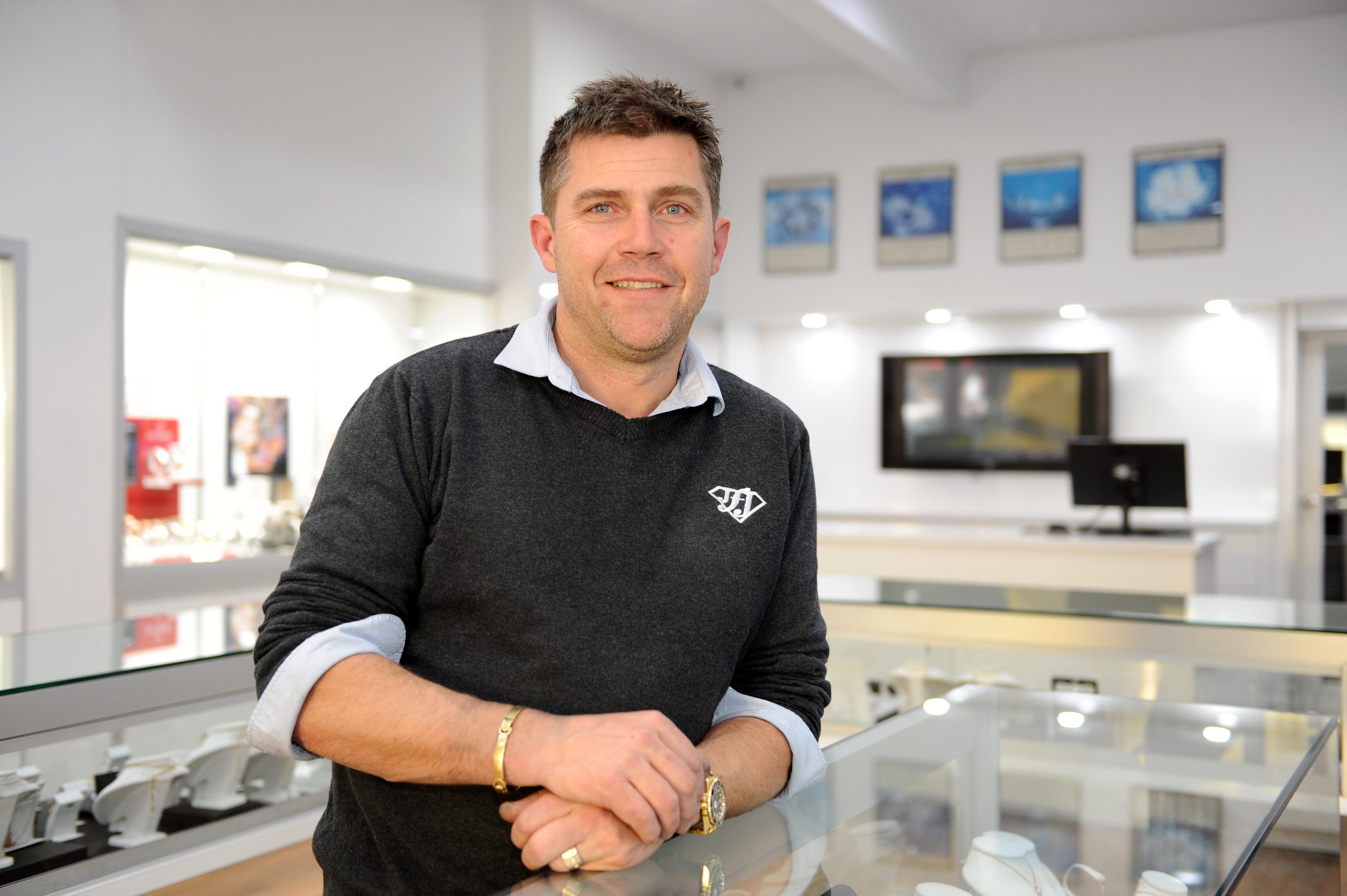 Proving that diamonds are not always a girl's best friend, Traralgon jeweller Jeremy Fleming's ring design featuring a striking ruby has won national accolades.
Mr Fleming won the Australian Jeweller's Association People's Choice award with his unique design.
He said the ring was made with a ruby he had bought "years ago".
"My daughters thought it would be a good idea if I made something out of it for the awards," Mr Fleming said.
"I made a platinum and rose-gold diamond ring and it was a little bit unique.
"My daughters came up with the idea, so it was pretty special and they were there on the night. They received the award with us on the night, so it was really good."
He said he was one of 110 entries to the competition, from which a final ten were selected and then voted on by the public.
"We got 25 per cent of the votes and we ended up winning which was pretty exciting," Mr Fleming said.
"I think people like the colour, it is quite unique, a bit different and the ruby really stands out with the rose gold.
"It'll be good because I'll get a write up in Marie Claire [magazine], [I] should get a bit of exposure."
Mr Fleming opened his Traralgon business 24 years ago after he finished his apprenticeship.
"Years ago I wanted to do something creative and this was one of the things that I tried when I was at school," he said.
"I decided it was a good thing to do and did work experience for a week and decided to become a jeweller."
Mr Fleming said he still thoroughly enjoys his craft.
"I love making jewellery for different people that come in, when they want something creative," he said.
"You always have someone happy at the end of it.
"I like doing mostly diamond jewellery, precious metals, lots of platinum and 18 carat gold is always good to work with."