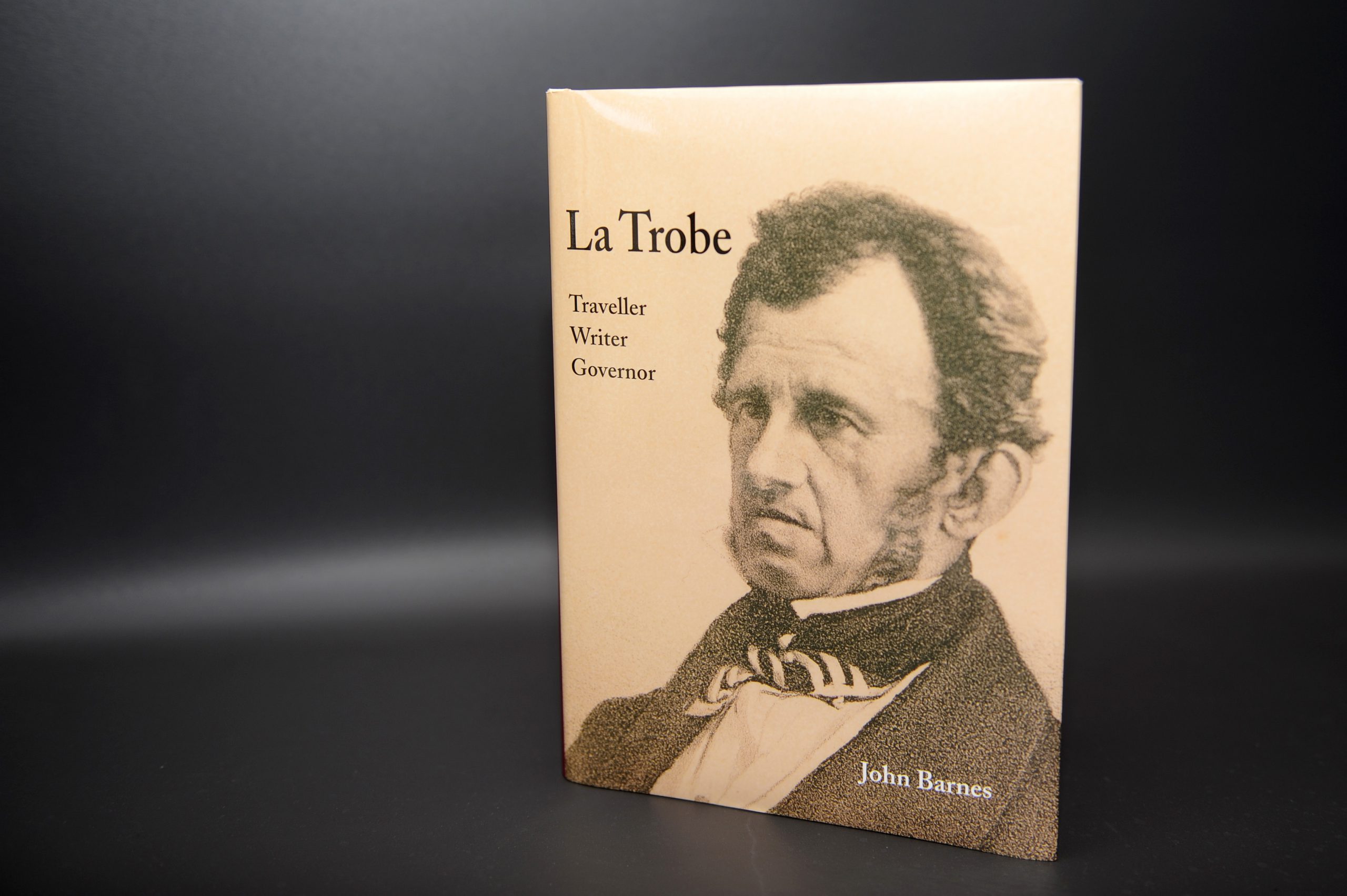 The name of the first lieutenant-governor of Victoria, Charles Joseph La Trobe, finally stood out to author John Barnes when it started to follow him throughout his life.
Emeritus Professor Barnes grew up in the Latrobe Valley and when his father Richard died in an accident at the Yallourn Power Station, he and his mother Laudorn moved to Melbourne.
He later worked at La Trobe University and when he became the editor of The La Trobe Journal – a publication of the State Library of Victoria – he became "seriously interested" in the man behind the name.
"I was fascinated by the fact he was a travel writer," Professor Barnes said.
La Trobe was born in 1801, London, to the son of a clergyman of the Moravian Church, in a family of "very cultural people with strong intellectual interests".
For the past 10 years Professor Barnes has been writing a comprehensive biography on the often-misunderstood man, however his work was "interrupted for quite some time" when his wife Josephine became terminally ill and when he had both hips and knees replaced.
He "felt deeper sympathy" for La Trobe as his research went deeper into the papers at the State Library of Victoria and even directed him to Neuch tel, Switzerland and England as he retraced La Trobe's steps.
"I found myself more and more trying to think how La Trobe would have behaved in this or that situation," he said.
"The more I get to know about his period as governor, the more impressed I was by his very strong sense of the public interest."
Professor Barnes said it was "quite remarkable" the amount of land he reserved for public parks and gardens and Melbourne itself benefited from his "great enthusiasm for botany".
"He took a personal, very hands-on approach to the botanic gardens. In fact, he actually collected some material… he was in Sydney at one stage picking up plants for the garden," Professor Barnes said.
His love of the natural world placed him in "trouble" however during his travels to the West Indies in the 1830s when he stored poisonous plants in the specimen bag he kept around his neck.
La Trobe also sent seeds from North and Central America to the clergyman at Neuch tel who shared his interest in botany.
When Professor Barnes visited the beautiful, hilly region La Trobe adored, he unfortunately didn't notice any exotic plants growing out of the Swiss countryside.
La Trobe visited Gippsland in 1845 as superintendent of Port Phillip.
He rode from Melbourne to Port Albert on horseback, and partway there his horse fell and pinned him down as it was struggling and kicking.
In 1847 he returned to Gippsland and a thunderstorm stopped his party reaching their destination.
According to a letter he sent to his daughter Agnes, the wet ground forced them to "sit up in a tree in the forest all night like an opossum or cockatoo", however the experience did them "no harm".
Professor Barnes said he owed a lot to the people at the State Library who helped him write La Trobe: Traveller, Writer, Governor.
"There's a great emphasis now on computers and electronic devices but I think you need people, and you need educated and experienced people in your libraries," Professor Barnes said.