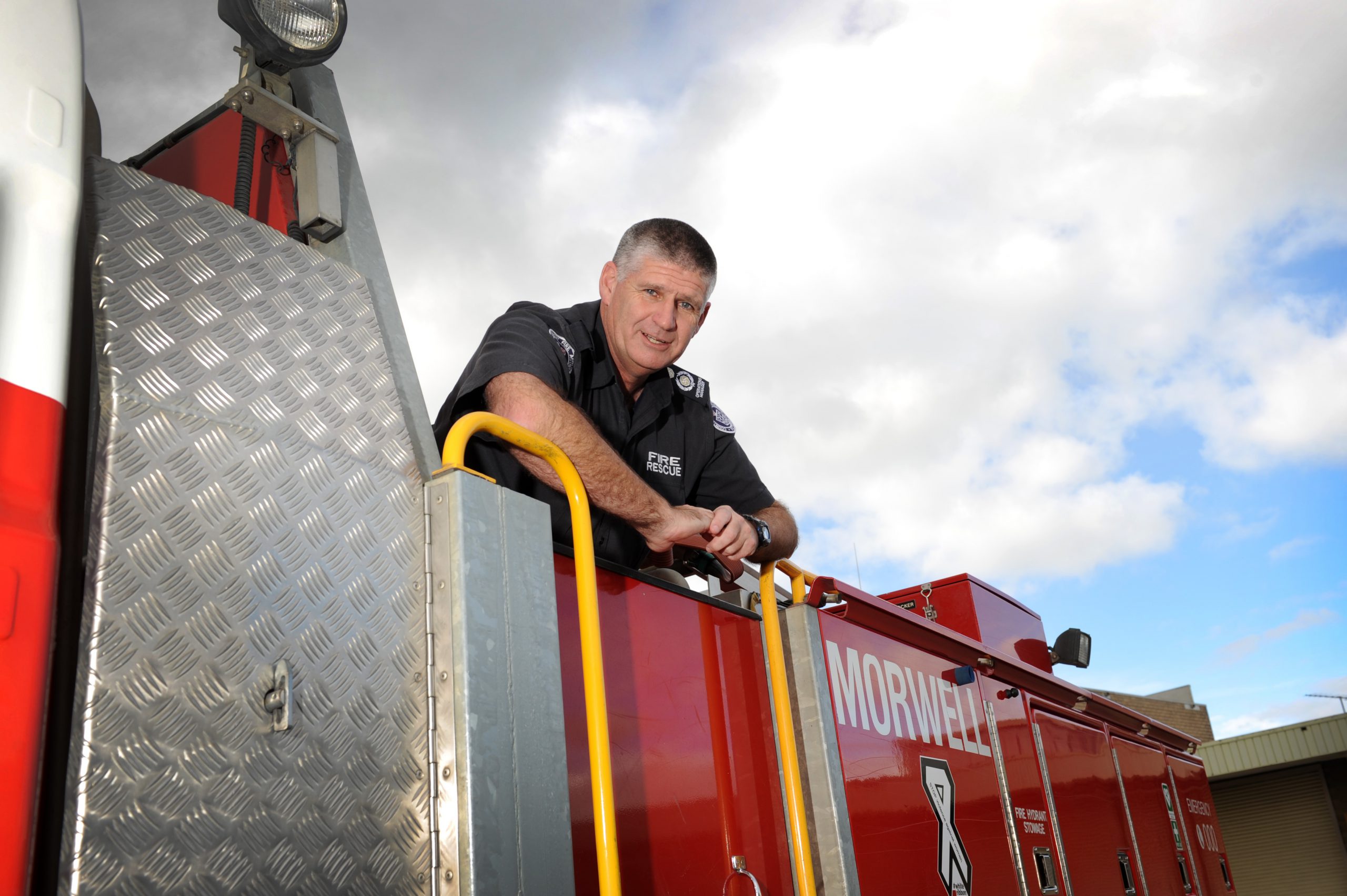 A lack of rainfall over winter across Gippsland has led to a higher-than-average chance of bushfires this coming fire season, the Southern Australia Seasonal Bushfire Outlook 2017 has predicted.
The hazard note, which is used by emergency management agencies to make strategic decisions about the summer season, said most of Australia had experienced a combination of above-average temperatures and below-average rainfall over winter.
"The warmer and drier than average weather over recent months, combined with the forecasts for spring, suggest that the southern fire season is likely to commence earlier than usual and be more active than normal," the report said.
CFA acting operations manager of district 27 Shane Mynard said Gippsland, particularly east Gippsland, is extremely dry.
"The grass is pretty much dried. What happens there is the winter grass is already dead, then you get the spring grass and it grows and all it does is increase the fuel load so the fires become more intense," Mr Mynard said.
"The bush is still dry, even though we've had some rain, it won't take long to try out."
He said the fire brigade had concerns about people leaving campfires and burn-offs unattended.
"People have a responsibility. While we encourage people to burn off and clean up, they also have to be aware that it is still dry and they have to be aware if the wind comes along, it is just going to take the fire away," Mr Mynard said.
"If people's property gets damaged, they will still be liable even though it's not the fire danger period.
"Be careful and conscious of the weather forecast. It might be raining, but it might also have strong winds."
He said the hazard note had forced the fire brigade to bring their preparations for the summer fire season forward.
"Last weekend was a classic example. They had half a dozen fires down at Tambo, Johnsonville and one out at Monro. They had 15 trucks," he said.
"At this time of year, its not what you want to see."
Mr Mynard said those wishing to perform burn-offs on their property needed to attain a permit, even before the fire danger period begins.
"We're a volunteer organisation. People who leave camp fires unattended are taking our volunteers away from time with their families, when it could be avoided," he said.
Emergency Management Commissioner Craig Lapsley said the severity of the fire season would depend on a number of factors, including the amount, location and timing of rain in the months leading up to summer.
"The level of risk in the October to December period will still depend on how much spring rain there is in September," he said. Mr Lapsley said summer season preparations across emergency management agencies were well underway.
"Pre-season briefings for emergency management personnel will begin to rollout across Victoria so our people understand the seasonal outlook, know the risks, are prepared to respond to emergencies, working with our communities," he said.
"It's important that the community also begins their fire prevention works, plan early and act early. Use all of September, October and November to get ready and prepare your properties, yourself and your family."