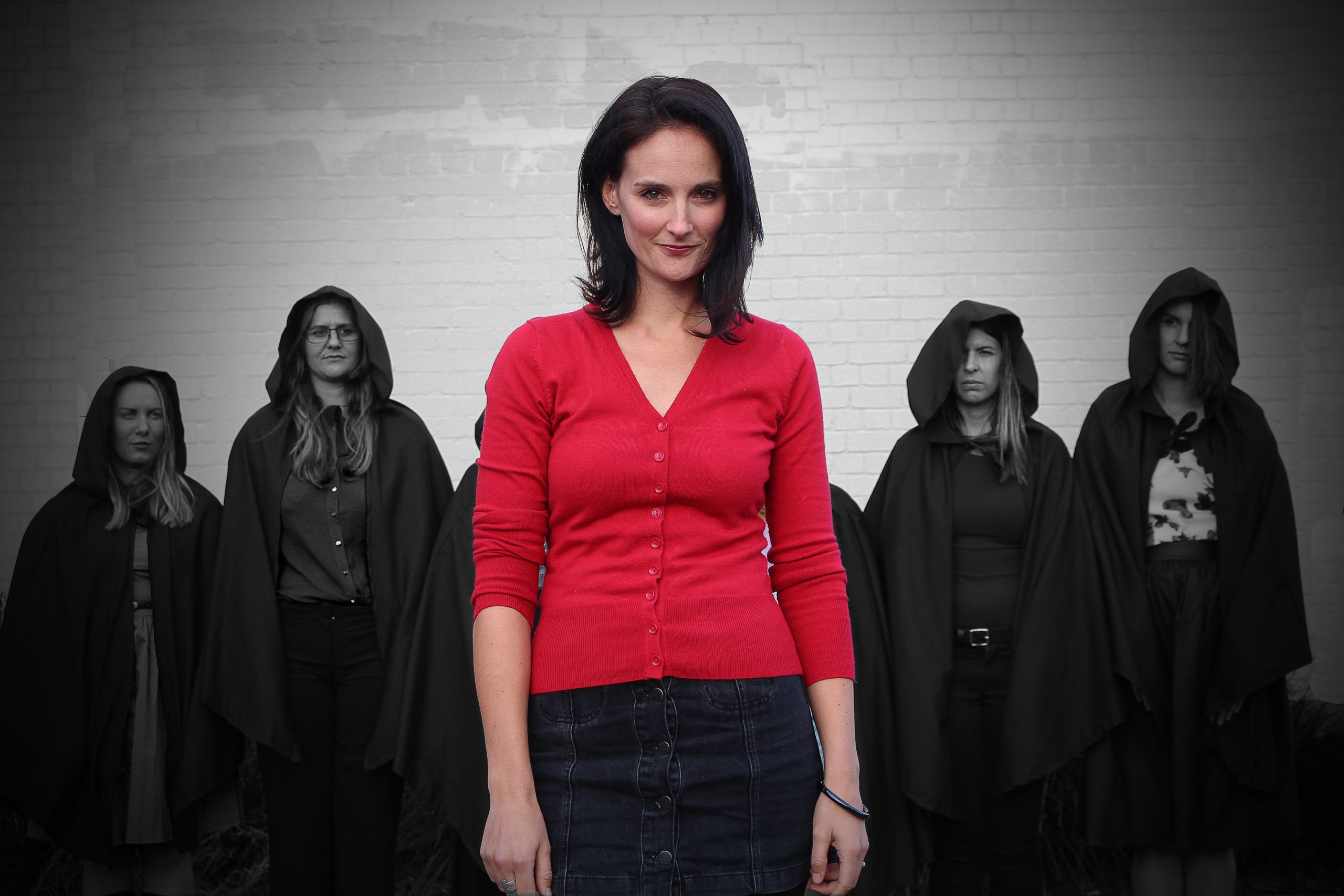 Moe-raised filmmaker Lee McClenaghan is making her directorial debut with a thrilling and "bizarre" short film which borrows themes from both Frankenstein and the original The Stepford Wives.
"It's a little role reversal on sort of the way women are supposed to be seen in society, and all the things they try and do," Ms McClenaghan said.
The half-hour film, The Association, flips the notion on its head that women are there to look after their husbands and the female characters try experiments on their partners to "make them better".
"I've never directed before so it was kind of a whopping project to take on the first time," Ms McClenaghan said.
The Melbourne-based filmmaker found her previous acting experience was extremely helpful in knowing how to approach the people management role.
"You learn things you don't like to be told," Ms McClenaghan said.
"It was really interesting feeding little bits of information to different characters and seeing how the whole scene changes."
She discovered giving actors exact instructions on how to deliver a scene can be counterproductive and the challenge was in finding ways to point them in the right direction to achieve her desired result.
Ms McClenaghan is part of the Girls Act Good film and theatre collective designed to support women and provide opportunities in what are predominantly male-dominated technical roles.
The group does not "hate men", however.
"Who can do the job better should do the job, but it's really nice to see women around you [on set]," Ms McClenaghan said.
"[The industry] is changing and it is great."
Ms McClenaghan graduated from Lowanna College in 2000, then later moved to Melbourne in 2003, and doesn't deny trying to break into the film industry has been a "hard slog".
"I've been really lucky in last couple of years I've had consistent work, but everyone has a side job or a couple of side jobs you can fit around your schedule for those weeks when you are low on cash," she said.
"The Australian and Melbourne industry is actually really supportive and a great little industry with a lot going.
"We're hard workers and get stuff done."
Girls Act Good are seeking to raise $5000 to finish the post-production of The Association via the Australian Cultural Fund at australianculturalfund.org.au/projects/the-association-post-production/