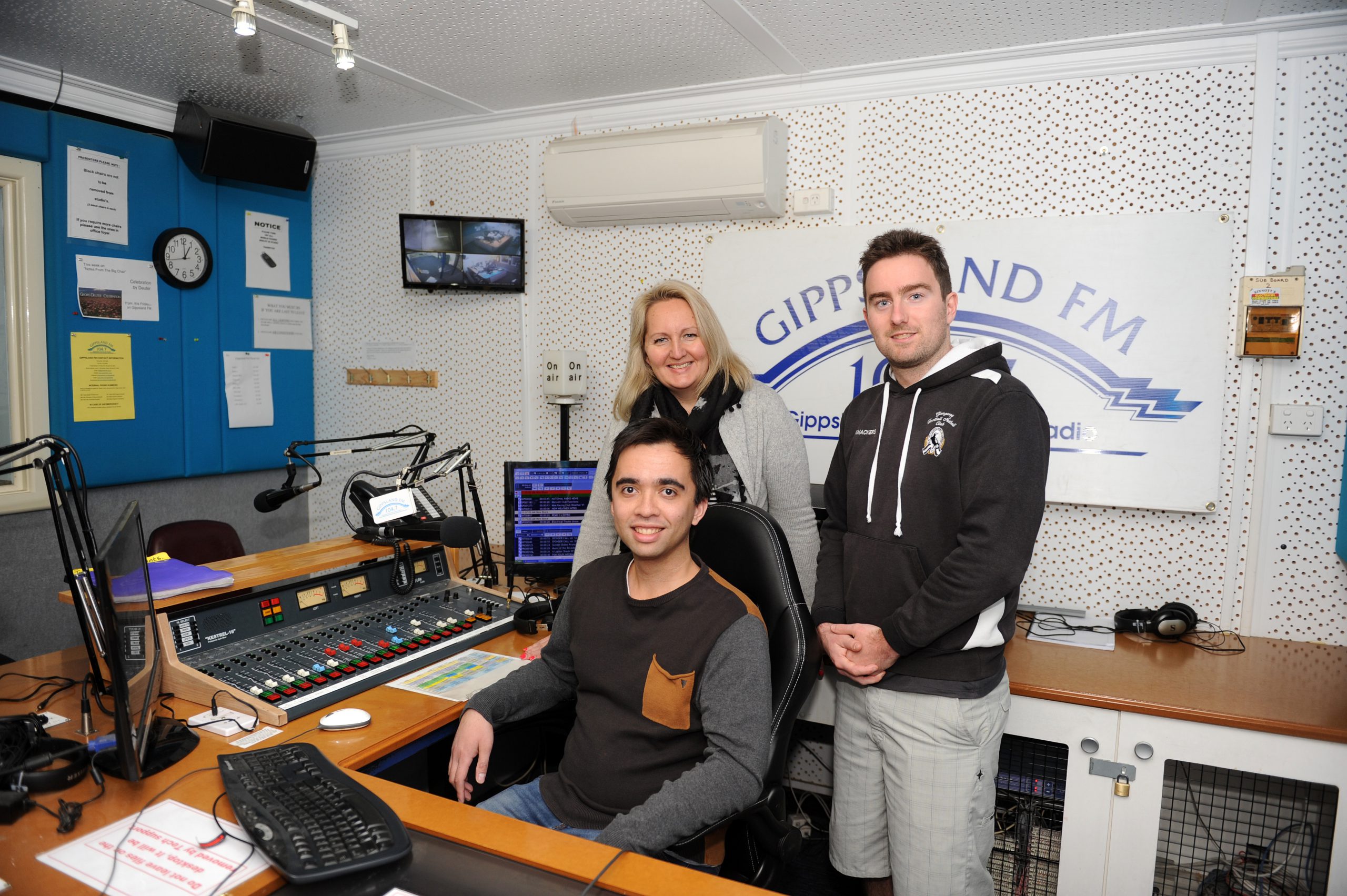 Gippsland FM is on the lookout for its next group of young presenters to 'connect the community' as the station prepares to hold its second round of youth training.
It comes as the station will celebrate its 40th anniversary in November.
One of the station's directors, Amanda Harding, said the youth program offers a voice to young people across Gippsland and the Latrobe Valley and helps develop necessary skills to break into the media industry.
"This is a notoriously difficult industry to get into so this gives a young person a chance to develop their own profile and have a voice on the issues that matter most to them," Ms Harding said.
"We're happy to entertain any new program idea, it doesn't matter whether its politics, sports, music or pop culture… or even a particular issue that you want to represent."
The station will hold an information session on Wednesday at 6pm with training to be scheduled during the upcoming school holidays.
Training will cover six modules including an introduction to community radio, how to develop a radio program, delivering radio presentations, interviewing skills, legal and ethical requirements and station policies and procedures.
After the theory-based training, volunteers will have the chance to undertake studio training where people are taught the ins and outs of the station's broadcast equipment.
"It's also a great entry into a career in media and you get to learn and understand the type of language that's used around the station and how things work behind the microphone," Ms Harding said.
While there is no cost to undertake the training, successful graduates intending to present a program will be required to pay a minimal annual youth membership fee of $15.
Gippsland FM youth coordinator Reggie Sporle, 26, encouraged young people to attend the information session this Wednesday, citing the opportunities at Gippsland FM were endless.
"You never know what community radio can lead to… it might lead you to commercial radio one day or even further training at a radio school or university," Mr Sporle, who joined the station in 2015, said.
"It offers young people a chance to break into the industry… I do a show called 'Music Of The Decades', basically various music from the 1960s through to the music of today but people might choose to present a different style of program and that's what Gippsland FM is all about."
Mr Sporle said the station offers a number of other volunteer roles including off-air production, administration and outside broadcasts assistance.
The program is funded by the Community Broadcasting Foundation with assistance through Latrobe City Council and Melbourne-based community youth broadcaster SYN Media.
The information night will be held on Wednesday, 13 September from 6pm at Gippsland FM, 1/42 Buckley Street at Morwell.
For more information, visit 'Gippsland FM' on Facebook, visit gippslandfm.org.au or phone 5134 8444.