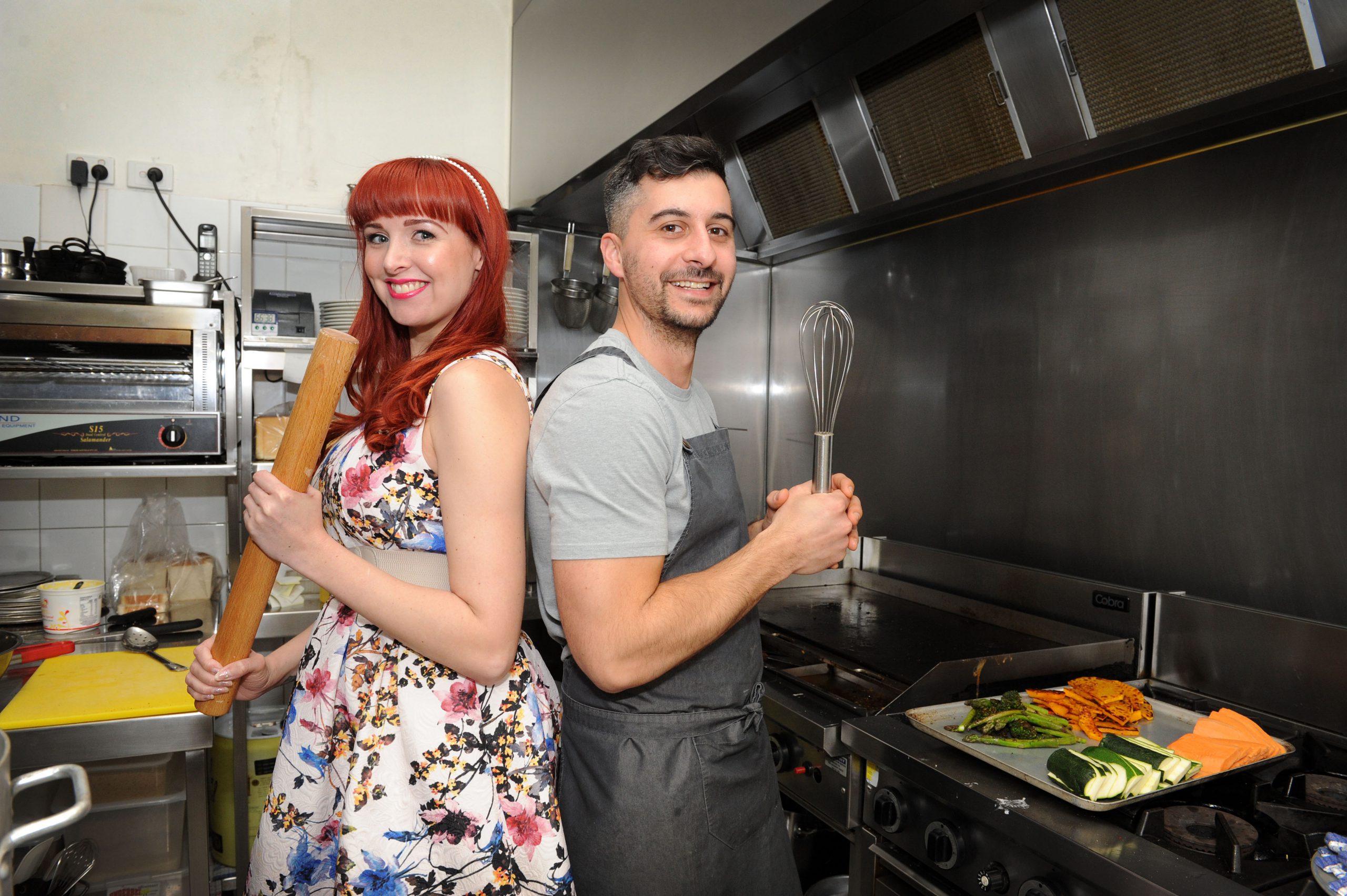 Love or hate the intimidation, tears and cravats of MasterChef, ReActivate Latrobe Valley has lifted ideas from the prime time television program to create an entirely unique concept, with a distinctly Gippsland flavour.
Some of Gippsland's best chefs will go head-to-head in the outdoors this summer for a culinary battle in the recently-announced landmark 'Get Cheffed' event.
And if the initiative exceeds its crowd-funding goal, throw a field of sunflowers into the pot.
ReActivate co-director Emma Lewis said the food-themed event was an extension of the kind of work the not-for-profit group had already been doing through initiatives such as Get Stuffed.
"We have really incredible food producers in the region and there's a lot of incredible gourmet food in Gippsland," Ms Lewis said.
"We're kind of reminding people what we have in our backyard and also enticing people who might live outside the region to come and visit and they may not have had a reason to do that before.
"Foodie culture is something people get excited about."
Ms Lewis said ReActivate was hoping to place the February event in a high-profile Latrobe Valley location for a live audience to watch and if the community pledged enough money towards the crowd-funded initiative, it would take place in a field of sunflowers.
Get Cheffed's second component is called Chef Tank – a play on Shark Tank – where home cooks can dish up their signature meal to chefs in the region to taste.
"If the chefs love it, they'll put it on their menu for the month and [the dish] will be named in honour of person who contributed the dish," Ms Lewis said.
Thirdly, there will be opportunities for Gippsland people to learn new culinary skills.
Ms Lewis said ReActivate had chosen to crowd-fund the initiative to give the community ownership and it had partnered with funding body Pozible to create an online platform for other Gippsland initiatives.
"Local people can just go on the ReActivate base and see different initiatives happening in region," Ms Lewis said.
ReActivate is now giving the community the opportunity to pledge its support to Get Cheffed, which is critical to its success.
Visit reactivate.pozible.com/project/get-cheffed-1 to pledge support.