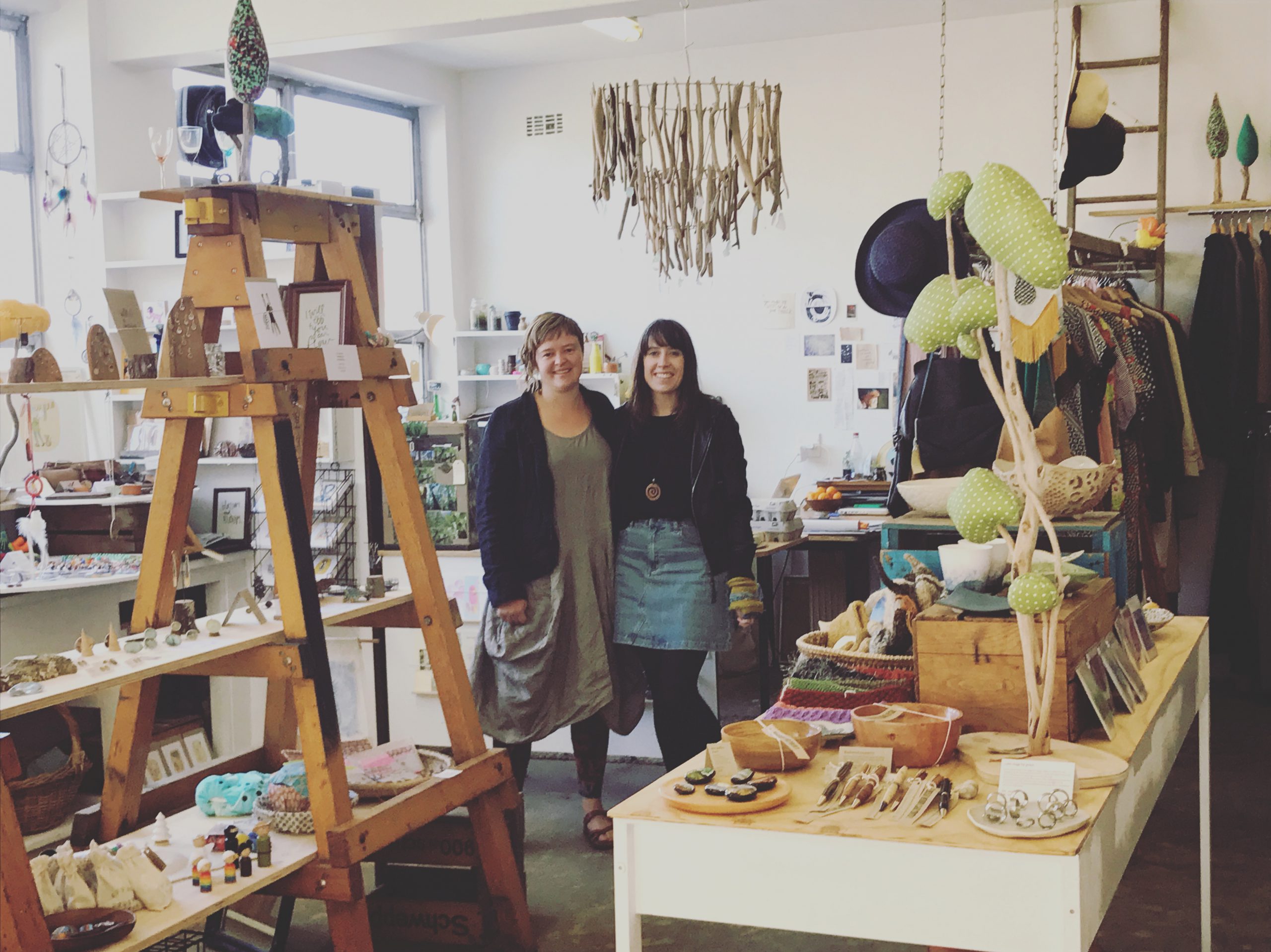 Bairnsdale's Jes John sought a creative career, and is now employed as a book keeper in a "funny twist" of fate.

When she was making bits and pieces at home in her teenage years, she probably didn't realise she'd now be saying, "you know what I like numbers".
The co-operator of Bairnsdale's three-year-old art collective, Foundry, has discovered the importance of sticking to where her strengths are.
"I definitely came into it as wanting to work as an artist and the more I learned and more experience I had, I found I was actually a lot better suited to the business side of things than being creative," John said.
She said she now runs the store's finances and her time is spent making sure the shop is functioning to support other East Gippsland artists in their creative work.
John is one of several speakers at the upcoming Art Makers Forum at Gippsland Art Gallery, which will focus on professional development and will provide networking opportunities for people seeking a career in a creative business.
John said being in a rural/regional area was the biggest challenge of starting Foundry.
"We have a closed market a lot of the time, not like in Melbourne or somewhere where you have endless customer base," John said.
"So for us coming in, we knew none of us could do it alone."
She said being in Bairnsdale was also its biggest asset, as business was more affordable and there was a supportive community.
Foundry started with six individual artists and now has 46 different East Gippsland artists selling in the shop.g
John said a major surprise was discovering the volume and calibre of artists wanting to be involved and now she receives new submissions each week.
"I just kind of keep thinking, 'that's it. That must be it. We've found all the talented people in the area'."
Jes Johns will be speaking at Art Makers Forum with Foundry co-owner Jill Hermans and is excited to learn different insights from other industry people she "looks up to across Victoria".
Craft Victoria public programs manager Gemma Jones, Full Tilt Nanna crochet artist Anthea Abell and Gracie Keal's Cian Cottee are among the presenters at the forum.
Art Makers Forum will be at Gippsland Art Gallery, Sale on Thursday, 12 October from 6pm to 8.30pm.
For bookings or further information, phone the gallery on 5142 3500 or email galleryenquiries@wellington.vic.gov.au