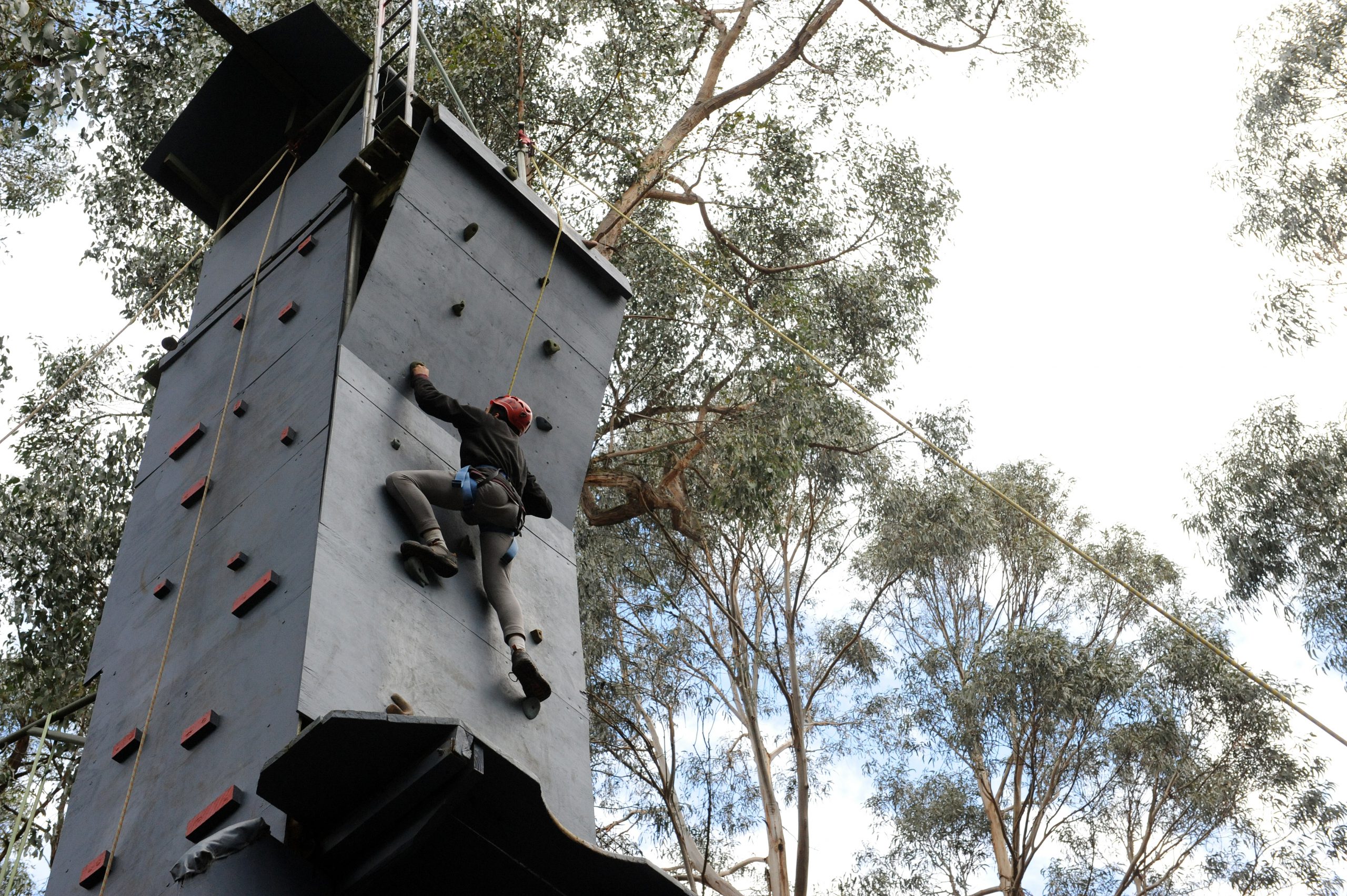 Multiple Sclerosis Ltd hosted a community fun and wellness day at The Summit Adventure Park in Trafalgar for people living with multiple sclerosis and their families.

MS is a progressive neurological disease which affects the central nervous system.
MS education program manager Andrea Salmon said the community fun and wellness day was about strengthening participants' resilience.
"It's about stretching yourself and coming up with other ways of doing things you want to do and the emotions that come with that," she said.
"Determination is a good emotion to help with that."
The fun day included activities such as the rock-climbing wall, inflatables and laser tag.
Children also made snow-globes making while the parents listened to talk by a psychologist on resilience.
Ms Salmon said The Summit had three levels of challenges for participants, the first being a challenge they believed they could do, the second being a challenge that might be a bit of a stretch, and the third being something they thought they couldn't do but would try anyway.
"If they get the third one, then imagine how proud they will be," she said.
Ms Salmon said about 30 people had registered to attend, made up of families and individuals.
"It's about bringing families together to meet each other and bringing the family unit together as well," she said.