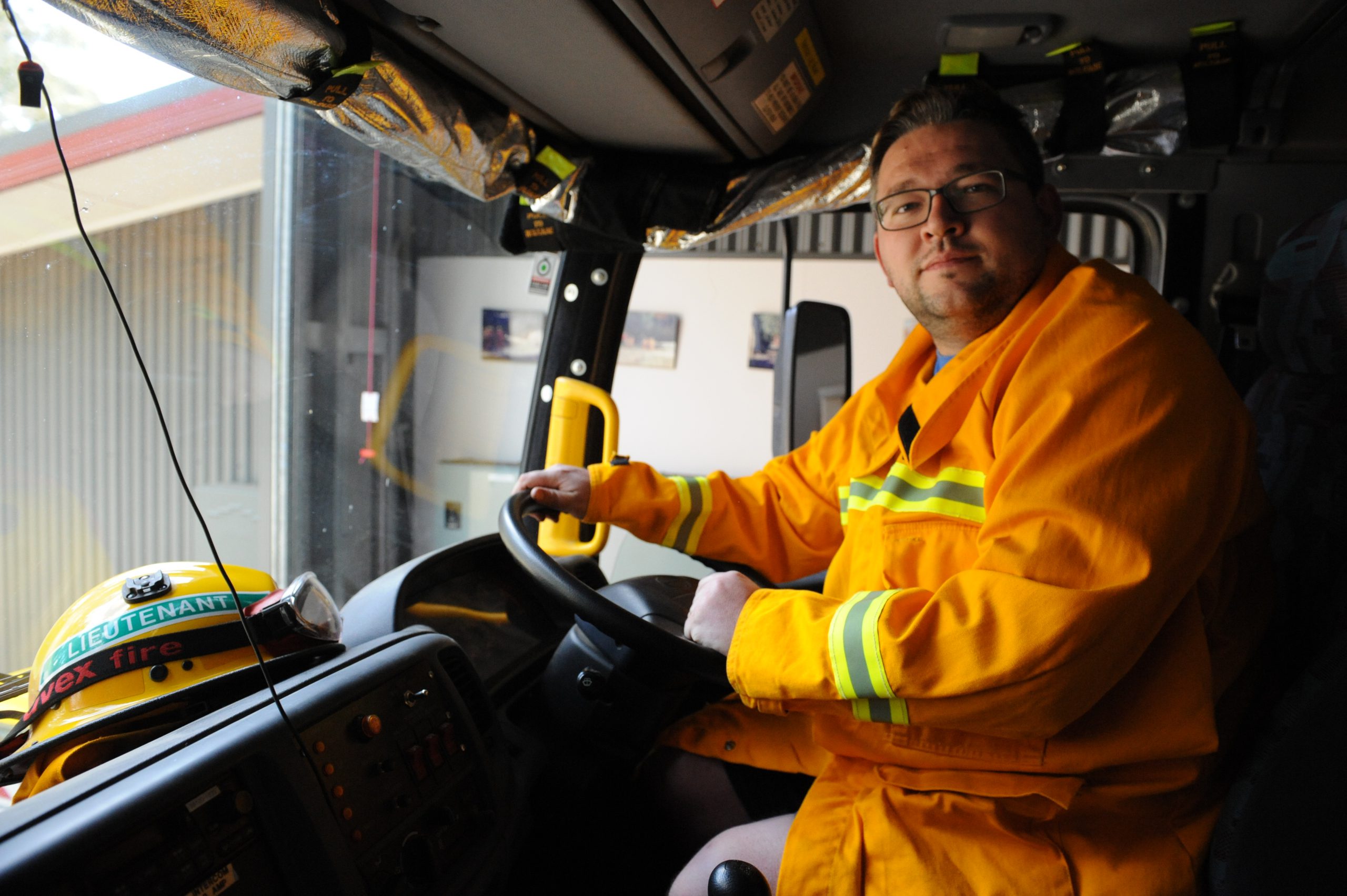 Erica Fire Brigade Lieutenant Russell Wright has urged people across the region to prepare for an early summer following a spate of bushfires in East Gippsland.

For more than 10 years, Lieutenant Wright has lived at Walhalla and during that time he's seen his fair share of bushfires.
"In the 10 years I've been here, seven of those [years] have had bushfires varying in size," he said.
"We're urging people to go over their bushfire plan and make sure they're prepared, particularly given the dry winter we've experienced."
People are being reminded to consider what they would do in the case of bushfire and whether they would stay and defend their property or leave before conditions set in.
"The first step is to identify if people are staying or going to go and if people make the decision to go, they need to leave early and have an alternative route in case of road closures," Lieutenant Wright said.
"If people are planning to stay, they should be mentally and physically prepared because the sounds of a fire can actually affect people and some of the things they may witness during a fire can really impact a person."
Having access to appropriate fire-fighting equipment and a reliable water supply were other areas Lieutenant Wright raised should residents decide to stay and defend their property.
"People also need to ensure a good supply of water and make sure this equipment works before summer begins so you're not stranded at the last minute," he said.
"But if you have any doubt, the best option is to leave as early as possible."
People living in rural areas were also encouraged to plan a secondary escape route should a fire close one of the access roads used by residents
"Especially for places like Erica and Rawson because they have either the Moe-Erica Road or the Rawson-Tyers Road and should one of those roads be blocked due to a bushfire, they only have one alternative means of an escape," Lieutenant Wright said.
"Then there's places like Walhalla, which have only a one-way in and out and that's the reason why we encourage people to have a plan in the case of an emergency and leave as soon as possible."
Lieutenant Wright also reminded people to revise their bushfire emergency plans following "quiet months" where renovations and work around the home may have taken place.
Information about extreme conditions and bushfires, including days of total fire ban, can be viewed at emergency.vic.gov.au
For more information about how to prepare your property for summer, phone your local fire brigade or visit cfa.vic.gov.au