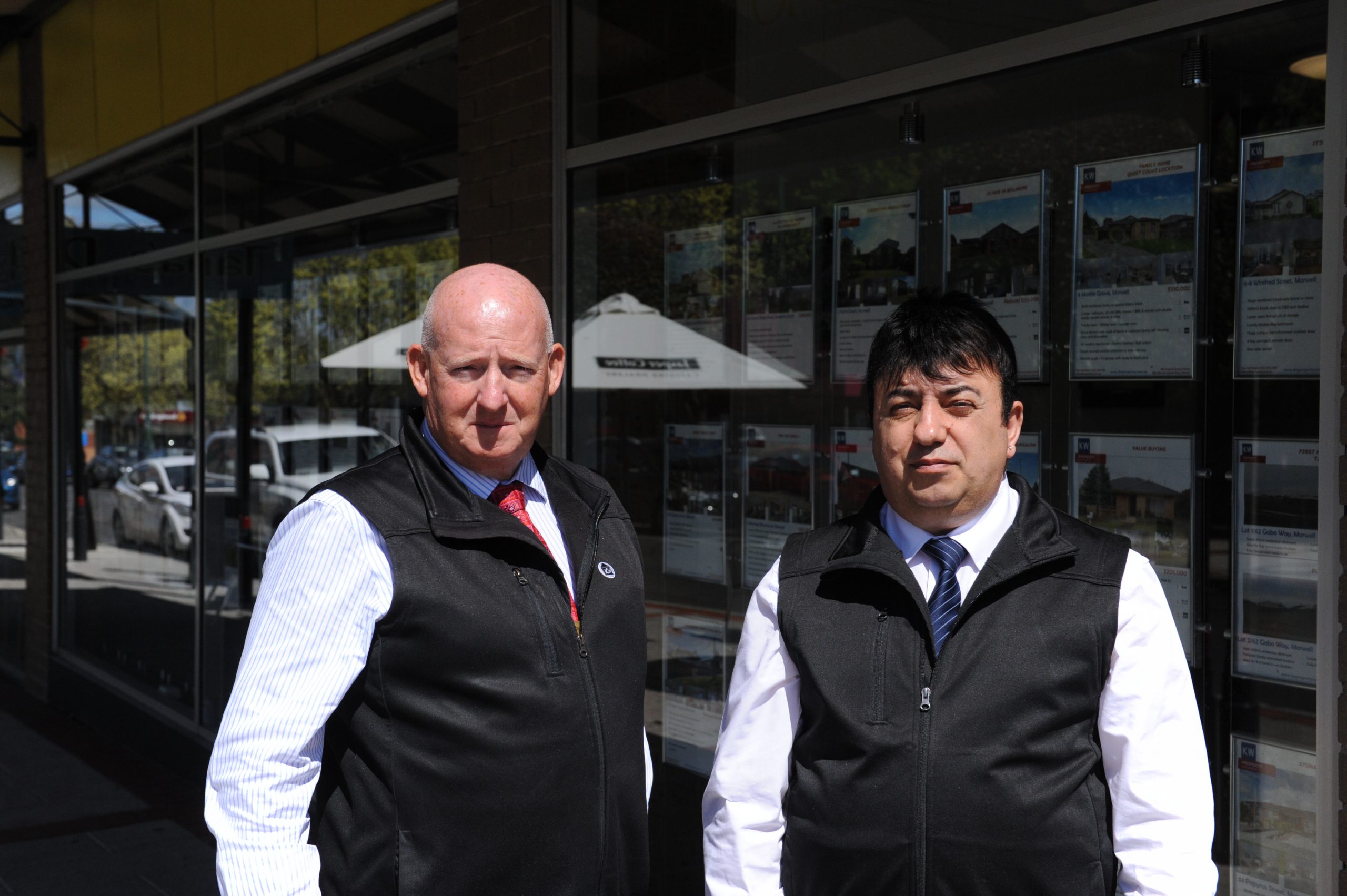 A former Hazelwood Power Station worker today started a new career as a real estate agent at Morwell after he was retrenched from his position of 21 years when the plant closed at the end of March.
Frank Palermo was one of the 750 workers who lost their jobs when the brown coal power station and mine shut ceased operation earlier this year.
The former scientific officer, responsible for the upkeep of the water treatment plant and boiler chemistry of the station, said he decided to pursue a career in real estate after several unsuccessful attempts at securing work in the power industry sector.
"Once I started looking for a job after April, I realised it wasn't that easy. I was putting in for jobs and wasn't even getting an interview for positions I thought I would've just walked into," Mr Palermo said.
"I tried a few power stations in Queensland but I still wasn't able to secure work particularly given my job was in a specialised field. So that's when I spoke to a few career advisers who told me to try something different."
It was about that time Mr Palermo considered a career as a real estate agent having previously worked as a real estate investor across the region.
"I'd always been interested in real estate, I'd done a bit of building and selling myself, so I did a five-day course through the Real Estate Institute [of Victoria]," he said.
"I finished in July and started looking for a job… that's when Chris [Davis] came on board through the Latrobe Valley Authority and that's why I'm at KW Property Sales today."
KW Property Sales director Chris Davis said while there was a financial incentive to employ Mr Palermo through Latrobe Valley Authority's Back to Work Scheme, he was just a "worthwhile person" to employ as a real estate agent.
"Frank did a bit of homework and got himself qualified as an agents' representative," Mr Davis said.
"If the person is the right fit for a company, it's a very easy thing to do and get in touch with the Latrobe Valley Authority and employ a former [Hazelwood] worker."
Mr Palermo encouraged former power industry workers to diversify their career prospects and seek new opportunities in the wake of the station's closure.
"[Former Hazelwood workers] are struggling, there's been quite a few – about 40 – who have found jobs out of the few hundred," he said.
"Others are putting in for jobs, but not being successful because our skill base is not tailored for what's here now… I also know that other people have left the area to find jobs.
"It's so important for people to look outside what they do, go and study and have a change of career, just to try for different opportunities."
He said while the region "was suffering from an over-skilled workforce" he urged people to speak out and seek help through the appropriate channels.
"If people are missing out on jobs, they could be suffering depression… I didn't think I did when I lost my job but I look back now and realise that I was definitely feeling it," Mr Palermo said.
"One day you're going to work, the next you're not… so getting re-educated was a motivator for me and I recommend people give it a shot going forward."
Latrobe Valley Authority chief executive Karen Cain said the Back to Work Scheme had assisted 278 unemployed people in the Latrobe Valley by providing eligible employers up to $9000 to hire and train them.
"The Worker Transition Service staff are working closely with people, like Frank, to support them as they transition from employment connected to Hazelwood into a new job, training, retirement or to adjust to a significant change in life circumstances," Ms Kain said.