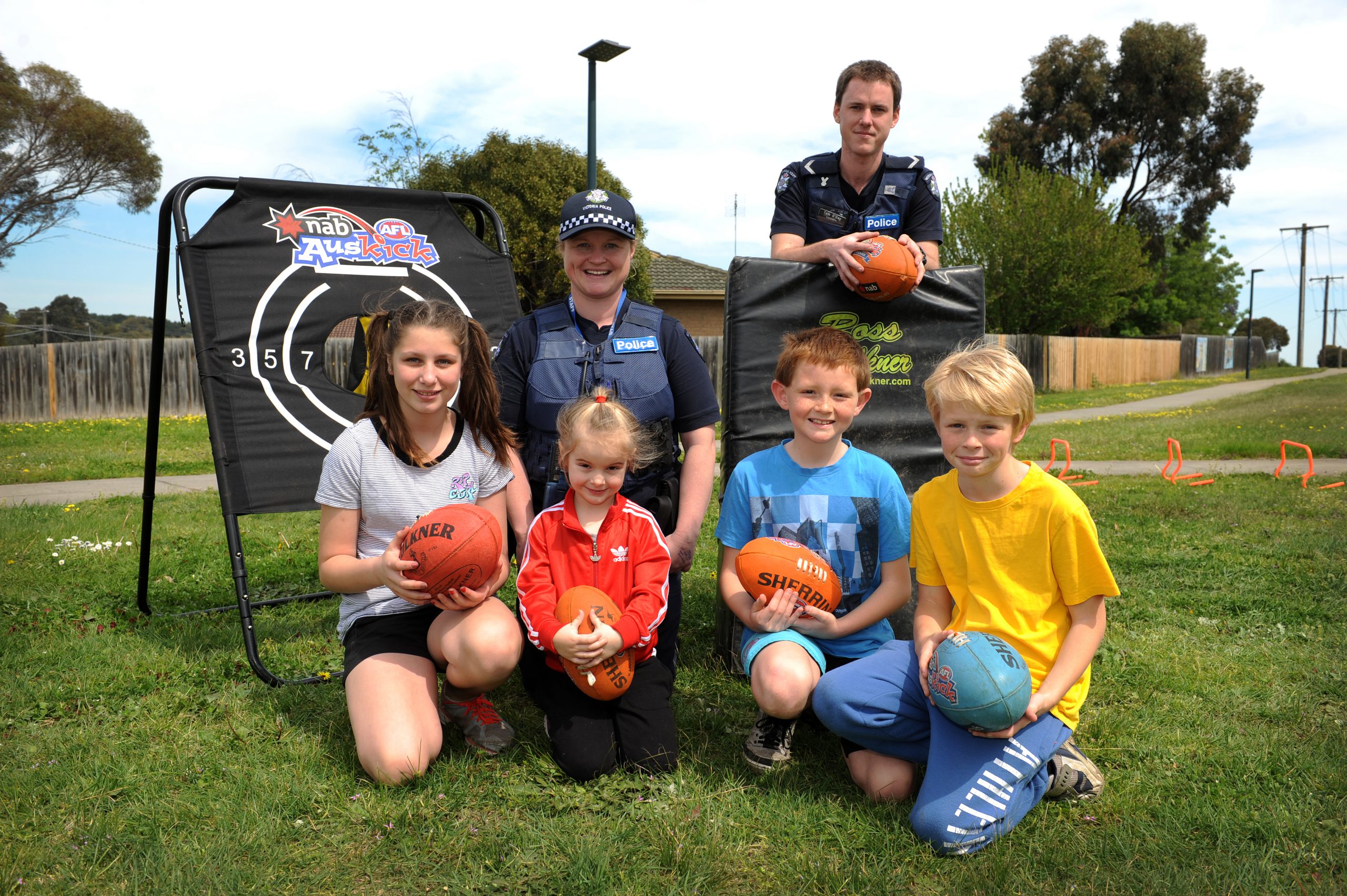 More than 50 people gathered at the Traralgon East Community Centre on Wednesday afternoon to take part in a community program as part of the Traralgon East Revitalisation and Capacity Building Project.
The ongoing project is designed to encourage residents to engage in community life, promote positive opportunities and connections within the community through a number of activities and initiatives.
The day featured a pop-up op shop from Lifeline Gippsland, drumming and beading workshops by Relationships Australia Victoria, work readiness support from Gippsland Employment Skills Training and counselling and mediation support from the Family Mediation Centre.
There was also a free barbecue lunch, colouring station and football activities supervised by AFL Gippsland.
Also on hand were local police officers, Latrobe Valley Bus Lines, Latrobe Community Health Service and Department of Human Services, Secondbite, Traralgon Neighbourhood House/Serving the Valley and VRI.
Community representative and spokesperson for Traralgon Neighbourhood Learning House Jane Darling Sloyan said the initiative was a fantastic way to "celebrate all the successes in the Latrobe Valley".
"We're looking to find ways of supporting the community and ensuring there are opportunities for this local community and for participants to feel connected," Ms Darling Sloyan said.
"We want to deliver creative, innovate programs that work towards removing barriers and give everyone the chance to build on their successes."

Ms Darling Sloyan said the collaboration of community organisations was integral for the benefit of the broader community.
"We're all trying to come together to celebrate the good things that can be done by collaborating and working together," she said.
"There's a lot of input from the community and everyone has worked together to allow this to happen.
"The families can come along, it's free, it's fun and there's a lot of information available."
AFL Gippsland football development manager Michael Roberts was on site to take kids through their footy paces and was thrilled to be involved with the initiative.
"It's great to get involved and be invited to be a part of these community events," Mr Roberts said.
"I love getting out here with the community and it's a great way to engage at a grassroots level."
Proactive Policing Unit Senior Constable Kelly Hicks and Constable Tom O'Day were also there to lend a hand with the drills and chat to locals.
"It's great to get out here on days like this and engage with the community," Snr Const Hicks said.
For more information, visit www.facebook.com/TraralgonEastCC/