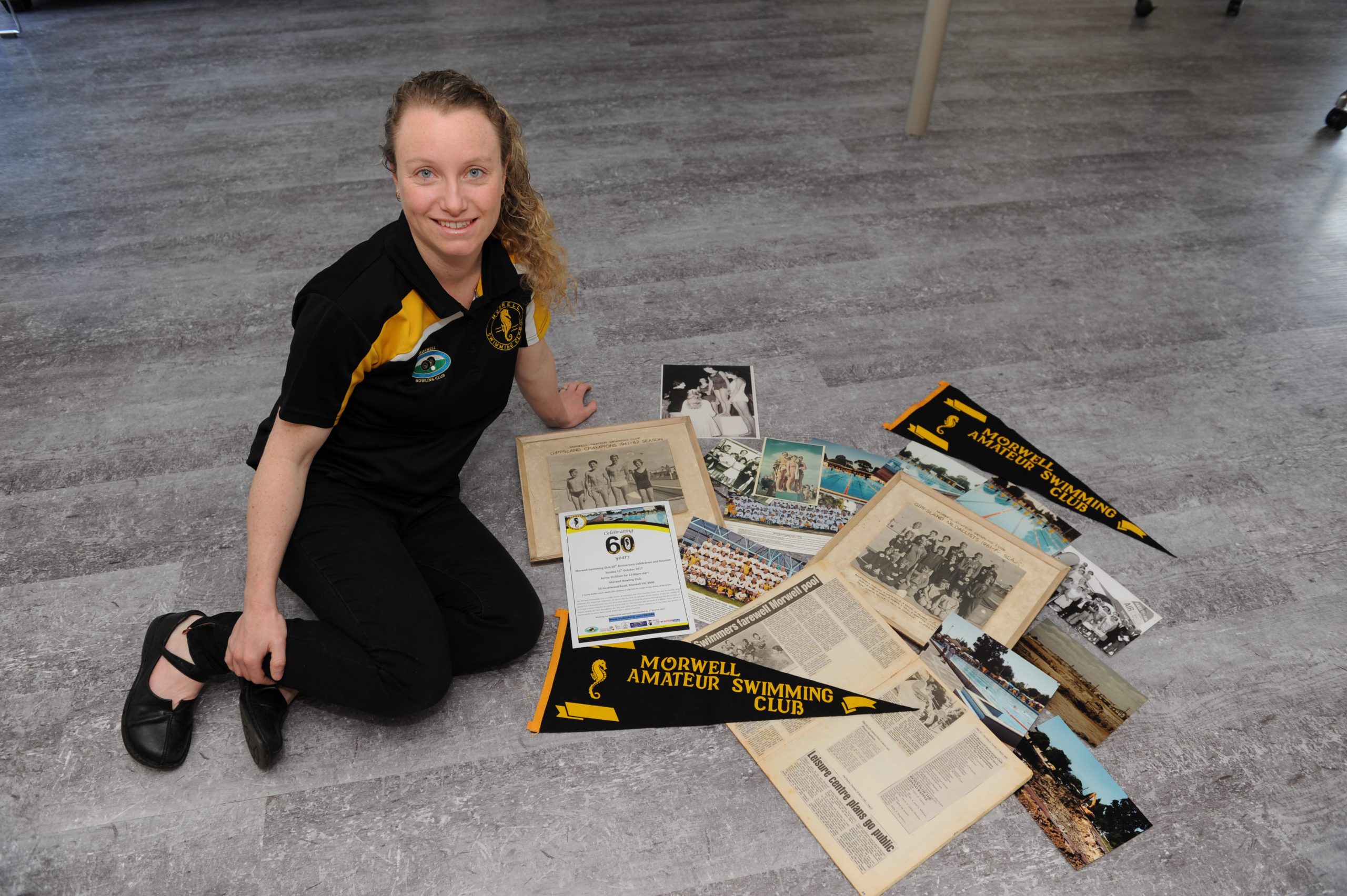 SWIMMING
The Morwell Swimming Club is celebrating its 60th anniversary next weekend with a reunion for past and present members.
The lunch on 15 October coincides with the very first official meeting of the club which was held on the same date in 1957.
Head coach Melissa Scholes said the club had "a lot to celebrate" ahead of its anniversary reunion.
Most recently it hosted Olympic backstroker Josh Beaver for the inaugural Morwell and District Primary Aquatic Games last month.
In August the club honoured Geoff Peterson, who served as head coach for 23 consecutive years, with a swim meet in his name.
"We've had a lot of success over the years and a lot of the top swimmers in the district and a lot of rich history," Scholes said.
A visit from legend Dawn Fraser in 1963 stands out as a favourite memory for many of Morwell's past members.
"Dawn [Fraser] was here for the Gippsland Championships, she was down here and presented some medals to two of the people who are actually coming to the reunion and she apparently stayed around to have a chat to the swimmers, which is one of the highlights people have mentioned when I've spoken to them," Scholes said.
In 1974 the Morwell Swimming Club also became a record-holder.
"In the outdoor pool in March of 1974 we had a swim-a-thon where people spent 12 hours continuously swimming for an Australian record for the most miles swum in a 12-hour period," Scholes said.
"And they did it, they broke the record. Everyone was out there shivering but they broke the record and that's another one of the favourite memories members mention."
While membership numbers have fluctuated over the years, Scholes said the spirit of the club had not.
"Being part of a swimming club you can make some really good friends, and that's something I found when I spoke to people was that people try and keep in contact with the friends they made in swimming," she said.
"We've got people travelling from interstate [for the reunion] and a lot of them haven't seen each other for 40 or 50 years so they're all really looking forward to catching up."
With the help of the Morwell Historical Society, the club has been able to track down some of its life members and their families.
"We really wouldn't have been able to organise any of this without the Morwell Historical Society's help," Scholes said.
"They have helped us get in contact with some of the people we really want to be there on the day."
The reunion, which will take place at the Morwell Bowling Club, will run from 11.30am onwards on 15 October and will feature a buffet lunch and memorabilia display.
"As people have booked for the reunion I've been able to talk to them and a few have sent through photos and newspaper articles they have in their collection so we'll have a nice display on the day," Scholes said.
"This [reunion] has certainly been the highlight of my time at the club so far, and if people can't make it for lunch they can always pop-in throughout the day and say hello because we'd love to see them."
Tickets for the reunion are available for purchase.
For more information, visit www.trybooking.com/283486 or email coach@morwellswimmingclub.org.au