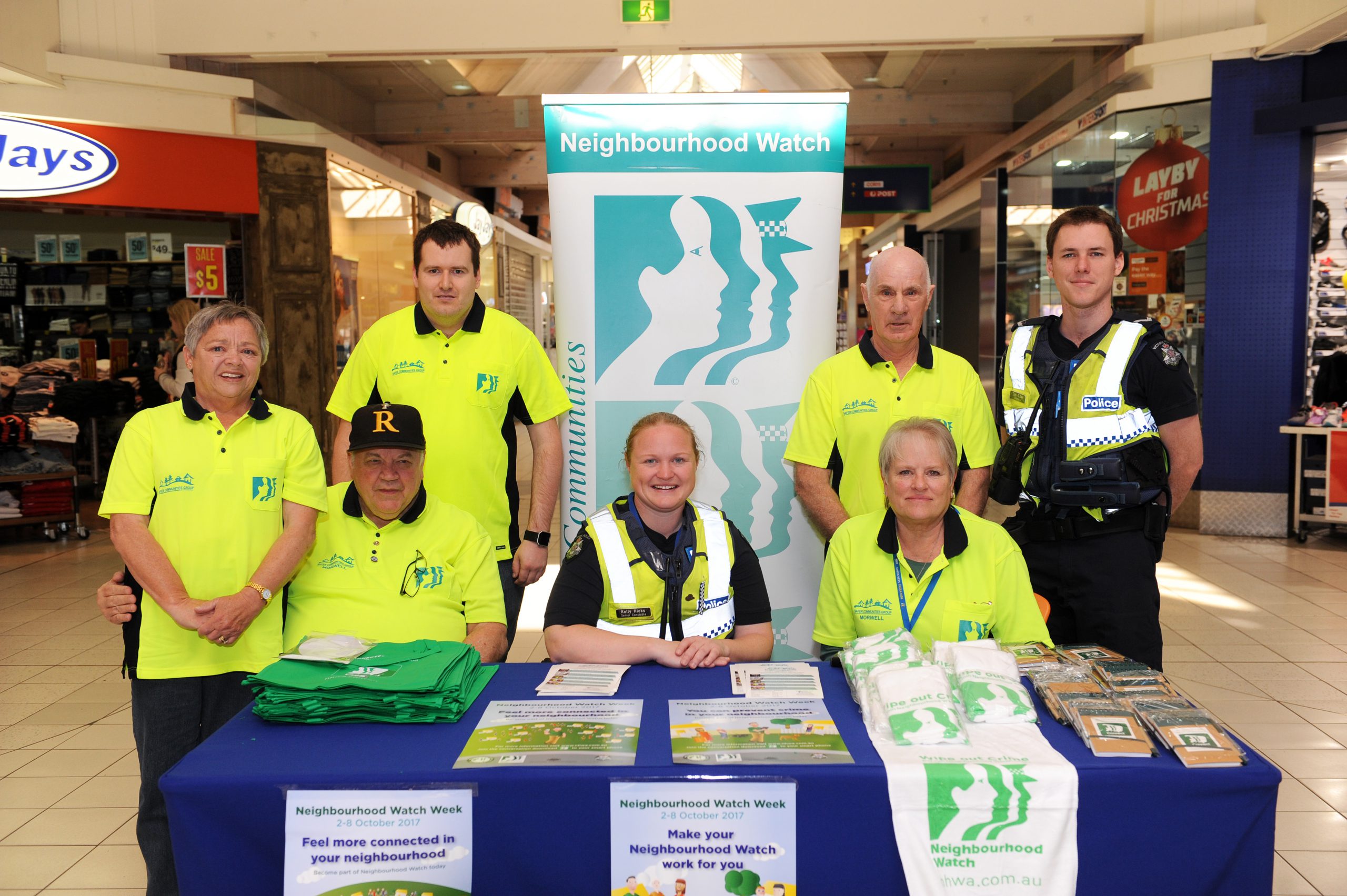 Community safety was on the agenda at Mid Valley Shopping Centre yesterday during Neighbourhood Watch Week.
Volunteers from Neighbourhood Watch Morwell and members from the Proactive Policing Unit were out in force giving away information packs to promote the group's work while speaking about ways to improve community safety.
Neighbourhood Watch Morwell president Cindy Shanahan said the organisation was interested in attracting new members to join the group.
"It's important that we continue to advocate for a safer community for everyone involved," Ms Shanahan said.
"We encourage people to check out our Facebook page and keep in mind that we have a Safe Plate Day on Saturday, 14 October at Traralgon Bunnings where we will be installing anti-theft screws on number plates for people in our local community."
The week aims to raise awareness of Neighbourhood Watch and the benefits of belonging to the organisation, while aiming to increase membership and encourage participation with local community safety initiatives.
Eastern Division Five Proactive Policing Unit Senior Constable Kelly Hicks said it was important to promote the work Neighbourhood Watch Morwell do.
"We want the next generation of people in the Latrobe Valley to come down and join the Neighbourhood Watch because we want to see this beautiful community organisation going in years to come," Snr Const Hicks said.
"We're here to promote the fantastic work that Neighbourhood Watch do and we're so proud of them … We want to see that work continue."
Neighbourhood Watch Week runs from Monday, 2 to Sunday, 8 October. For more information, visit 'Safer Communities Group – NHW Latrobe City' on Facebook.