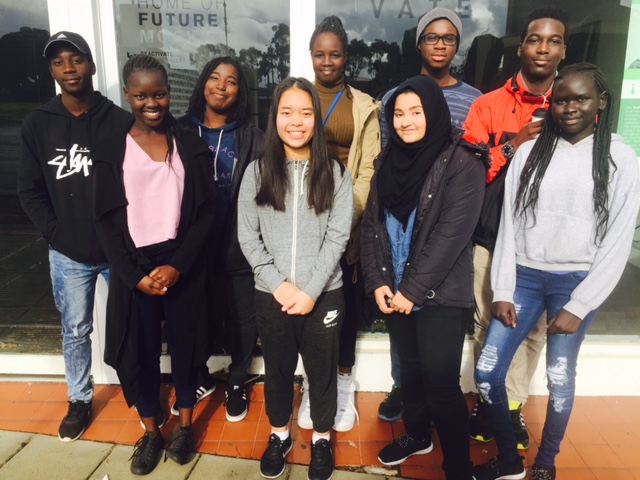 Nabihah Ahmed and Takudzwa Gwara arrived in Australia at different times but last week they decided to do one thing they hoped would change their lives as well as the future of young people like them who came from a multicultural background.

Nabihah and Takudzwa, who prefers to be called TK, took part in Australia's first ever national census of young people from migrant and refugee backgrounds an ambitious project that aims to encourage a total of 10,000 youth to participate.
Sixteen-year-old Nabihah arrived in Australia as a seven-year-old from Pakistan, and TK moved to the country from South Africa about 11 months ago.
The online census a collaboration between University of Melbourne and eight youth organisations including the Centre for Multicultural Youth and government agencies aims to study issues affecting young migrants and refugees and learn how they are faring in Australian life.
With multicultural young people making up a fourth of all Australian youth, results of the survey would be used to produce the country's first annual report on the status of young people from culturally and linguistically diverse backgrounds.
Nabihah said she found the questions in the survey relevant as they were experienced by culturally and linguistically diverse youth like herself.
She said the fear of being judged based on appearance was one major issue multicultural young people faced living in Australia.
"It is difficult, but I feel like through friends and just talking about how [I'm] feeling assists in my being able to deal with it," the grade 10 Trafalgar High School student said.
TK said he never felt discriminated upon but was having difficulty landing a job for almost a year now.
"Unemployment could be a major issue because teenagers could not find jobs and are going the wrong pathway because of [it]," the Traralgon College student said.
The survey is open to multicultural young people between 15 and 25 and can be found at
www.multiculturalyouth.net