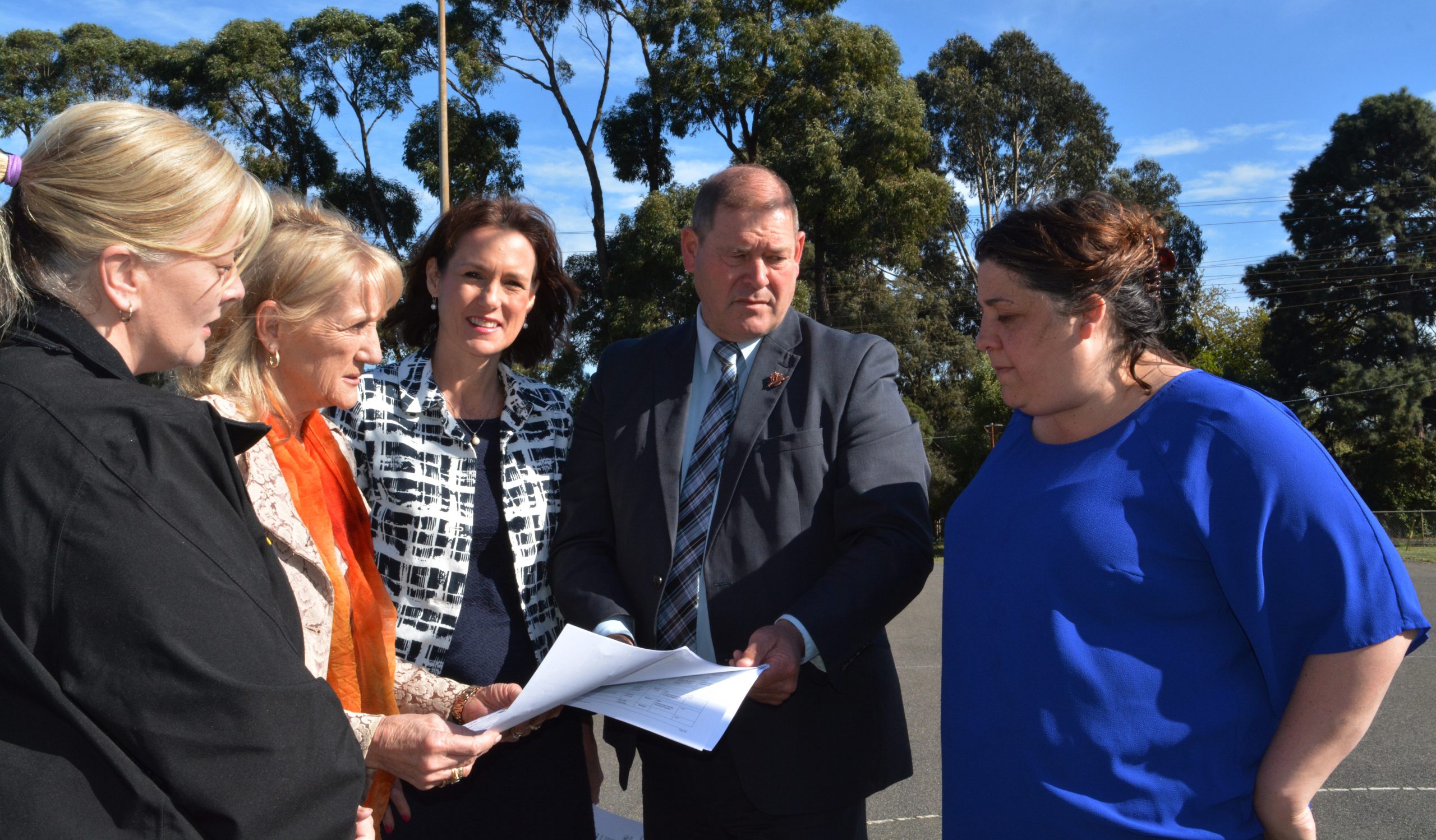 State member for Eastern Victoria Melina Bath has plans to ask the state government in parliament this week to include funding for the Moe and District Netball Association in the next budget.
The request for state government money follows her visit to the existing Moe club rooms last week with opposition sport spokesman Tim McCurdy.
Ms Bath said the standard of facilities of the current site, which was built in the early '80s, reflected its age.
"They have huge participation, you know, mothers, children, mixed ages, afternoon comps, weekend comps … and we really need to engage that community and keep them healthy through sport," Ms Bath said.
Federal member for McMillan Russell Broadbent announced last month $800,000 for the club to relocate to new facilities at Monash Reserve, Newborough.
Latrobe City Council has since revealed it would seek the balance of funding from the state government.
Mr McCurdy said there was a high need for new change rooms, which catered for all needs, and lighting.
"A lot people want to play a sport and there's no lights at the facilities; they just run out of hours in the day when work finishes to when it gets dark," Mr McCurdy said.
Ms Bath said the "state-of-the-art" facility would be an integrated sports complex and could help attract state tournaments.