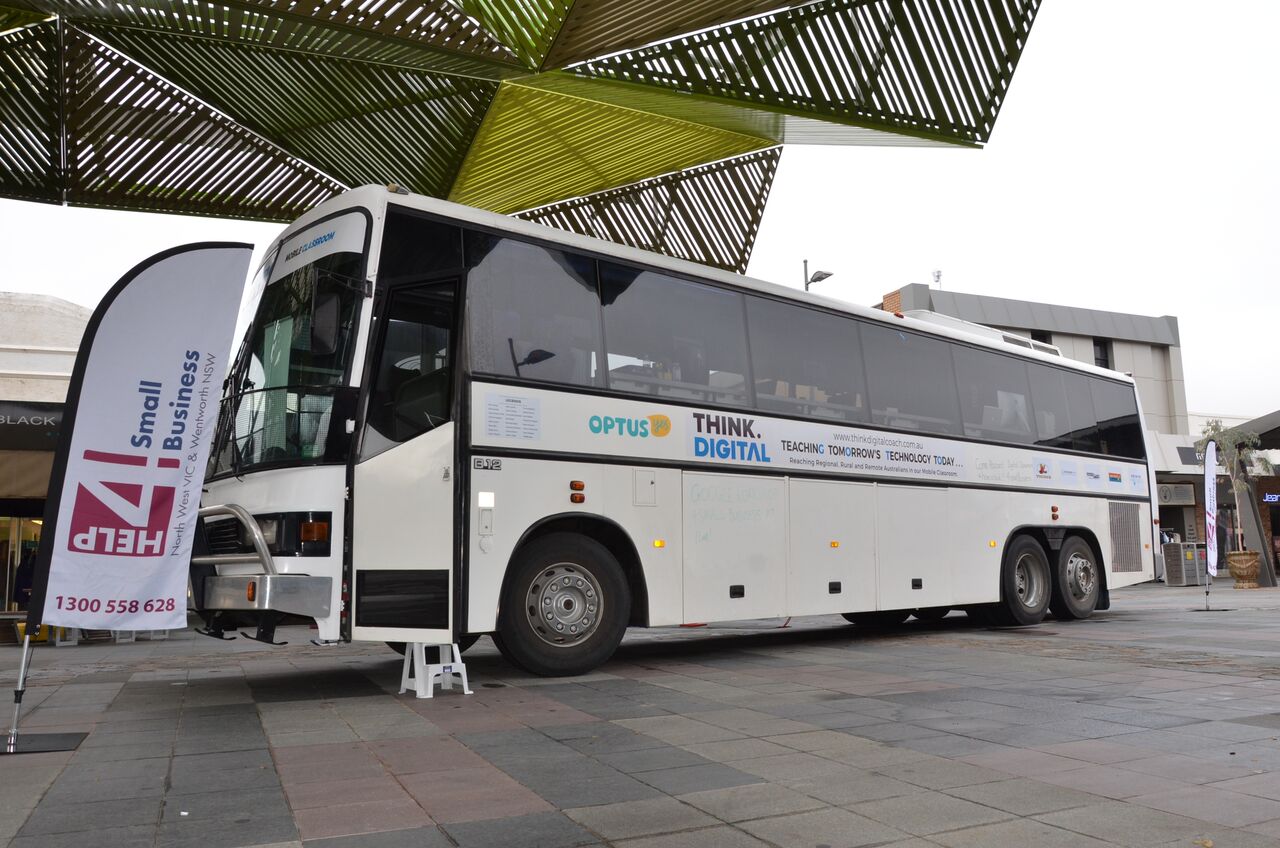 Rocky the mobile digital classroom will roll into the Latrobe Valley this week offering valuable digital skills for locals seeking help with employment and business opportunities.

Twelve sites across Gippsland, including Traralgon, Churchill, Morwell and Moe, will host Rocky as part of the #GippslandDigital project, which offers a full day of digital education, experiences and entertainment for the public.
Small business and job seeker digital skills as well as digital experiences for the general public such as virtual and augmented reality, are just some of the areas which will be covered by the mobile classroom during workshops throughout the region.
Project leader Josie Rose from Noweyung Learn Local said #GippslandDigital was designed to upskill the Gippsland region in digital skills and provide pathways to employment and further education.
"There is a huge need to understand next-generation technologies in this area with Gippsland ranked second lowest for digital inclusion in the state," Ms Rose said.
"This is concerning because digital access has become like electricity, a basic need to function in society, without it you really are quite cut off from society."
To address the shortfall the project team has worked with 16 Gippsland Learn Local organisations, training teachers to provide digital skills to help local people and businesses operate successfully in today's digital world.
The project team has joined with Tim Gentle of Think Digital who will provide 'Rocky' a 14 metre-long coach, fitted with a satellite and high-tech digital equipment to provide lessons on how to keep up in a digitally-changing world. The team will teach valuable digital skills while promoting the training programs available through Gippsland Learn Locals.
"Digital literacy is the new language and if you don't speak the language you're going to fall behind," Mr Gentle said.
#GippslandDigital has been funded through the Adult, Community and Further Education (ACFE) Board and the Department of Education and Training.
#GippslandDigital and Rocky the mobile classroom will be at Churchill Neighbourhood Centre in Philip Parade today, the Traralgon Neighbourhood Learning House tomorrow, the Moe Library in George Street on Wednesday and Mid Valley Shopping Centre in Morwell on Thursday.
All sessions run from 12.30pm until 7pm.
Bookings can be made at www.gippsland.digital or for more information contact Josie Rose on 0409 198 123.
The following workshops are available to the public and business community:
12.30pm – 2pm – Explore the world of virtual reality and augmented reality (no booking required free)
3pm – 4.30pm – Grow your digital skills and confidence (bookings required, limited to 12 people $20 pp)
5.30pm – 7pm – Get your business and region on Google Maps (bookings required, limited to 12 people $20 pp)