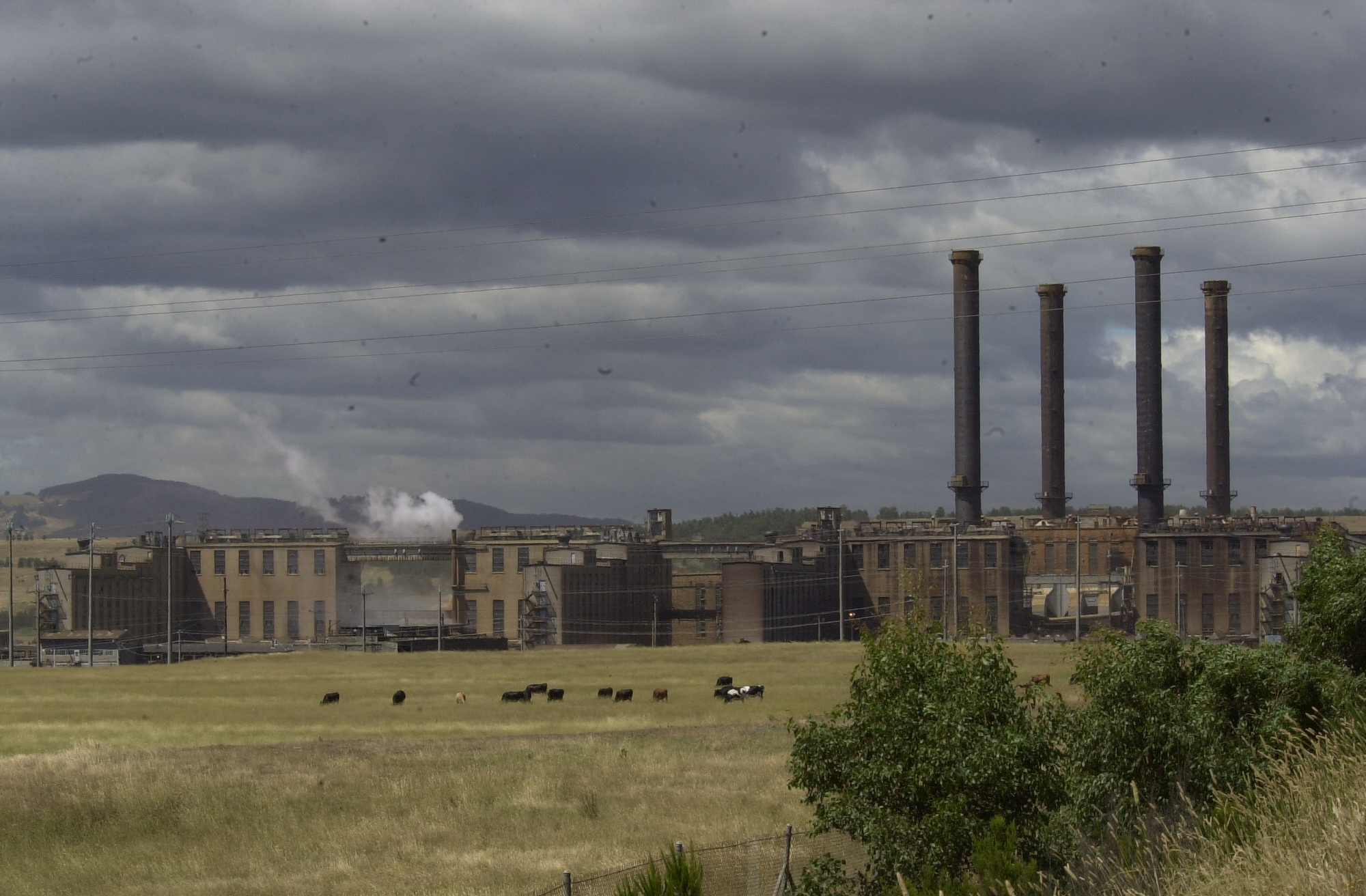 The future of a new project which could provide up to 80 jobs by using coal to create products such as fertiliser and char hinges on whether or not the Morwell power station and briquette factory is demolished.

HRL Limited, which owns site liquidator Energy Brix, is close to finalising a non-binding agreement with Coal Energy Australia to develop the project, known as CarbonTech.
The potential deal was announced last week to coincide with Thursday's Heritage Council hearings into whether the site should be heritage listed.
Neither company disputes the heritage significance of the site however Coal Energy Australia will not proceed with the project if the power station is not demolished.
Both companies made submissions at last week's heritage hearing, the outcome of which is expected to delivered in the next 60 to 90 days.
Coal Energy Australia general manager Roland Davies said the CarbonTech project could result in hundreds of millions of dollars invested locally over it's life and would create a substantial number of ongoing employment opportunities.
"We're very interested in re-instating the briquette factory … as the basis for a project we've named CarbonTech which will bring a host of new products [and] bring the factory back to life," he said.
"The power station in particular has a lot of asbestos material embedded in [it] and it is also dilapidated to the degree that is structurally unsound.
"So it's about making it a safe position to enable us to move forward, invest some money [and] employ some people to deliver some real-world outcomes based on brown coal."
Mr Roland said Coal Energy Australia was working with Monash University, Brown Coal Innovation Australia and the CSIRO on projects to find better ways to use brown coal.
"We've investigated markets for a range of value-added products from brown coal, that stems from briquettes through to PCI, also known as char, activated carbons, and those products can be beneficially used in downstream process, to produce things such as hydrogen, fertilisers and even for high-efficiency power generation," he said.
"We have very much front in mind of achieving the state government's coal targets, coal policy, so I think it is a win-win all around and will mean significant investment and jobs for the region."
Energy Brix Australia Corporation remediation general manager Barry Dungey said the power station contained most of the asbestos, compared to the briquette factories and said the new CarbonTech project and the power station could not co-exist.
"We have no objections to the heritage listing per say, what we want people to understand is for the development of this site to go ahead, specifically we have an interested buyer in this site in Coal Energy Australia, we need to be able to demolish the power station," he said.
"The reality is you've got a site here, the power station which is 60 years old, structurally it's not in a good condition … it has no purpose and it cannot be re-used so we want to go ahead and demolish it.
Mr Dungey said the company was willing to work with Heritage Victoria and local museums to preserve as much history as possible.
"In fact in the last 12 months we've been doing that, in regards to being able to keep all of the things that might be of use, but the reality is this is a big station and they're not museum pieces you can confine," he said.
Mr Dungey said the company had offered to create a 3D video recording of the site.