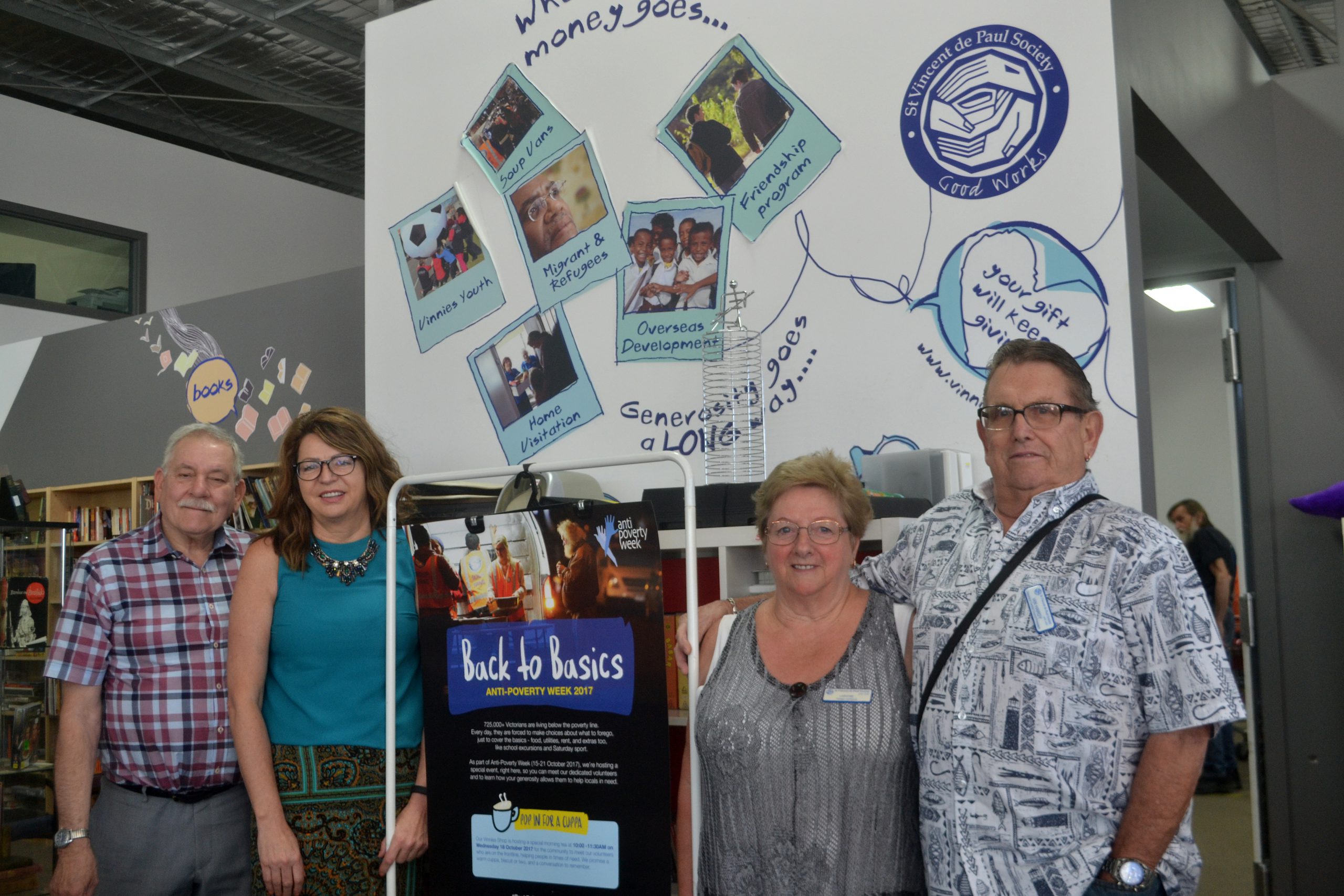 Charity organisation St Vincent de Paul Society has recorded an almost 20 per cent increase in the total monetary value of support it delivered to low-income families in Gippsland over the last three years with rent and utility bills making up the most requests for assistance.

St Vincent's central Gippsland social justice officer Larayne Ambrosini said more people were expected to seek support from the organisation beginning next year as a result of Hazelwood Power Station's closure.
"Those on low income just can't manage, they're just scraping by," Ms Ambrosini said during Anti-Poverty Week, which runs from 15-21 October.
A report by St Vincent de Paul Victoria revealed a 40 per cent rise in its financial aid support over the last three years with some areas across the state even measuring a 68 per cent increase.
The society's Victorian chief executive officer Sue Cattermole said the amount of support the organisation had given over the last three years had reached an "alarming trend" and was the largest increase in financial aid they have done "for quite a long time".
"In parts of the state the rise has been as high as 68 per cent which is an alarming trend and a sign that communities and policy makers need to work together to create sustainable models of support for delivering the very basic things people need to survive – food, school fees, transport, clothing, furniture, and more," Ms Cattermole said.
She said the driving force in the number of people seeking support from St Vincent's would be the rising cost of living where families with lower incomes could not cope with rising accommodation prices and energy bills.
"For a lot of people on low income or on government fixed payments, they're fixed, but the cost of living is going up so the gap between the money going in and the money going out has been larger over time," she said.
Ms Ambrosini said this was true for many low-income families in Gippsland as clients seeking support to pay rent and energy bills had significantly increased.
"A lot of people don't understand how these people really struggle to survive," she said.
Ms Ambrosini said in Traralgon alone the society received a total of 40 calls a week from people seeking financial support from them.
"Our biggest cost is food but there's always been people who are behind their rent or need to pay arrears," she said.
Ms Cattermole expects a greater increase in the number of Latrobe Valley people who would seek the society's support beginning next year as an offshoot of Hazelwood's closure.
"Down in here we probably have not seen a huge increase since the results of Hazelwood closing, yet but we anticipate that, come the new year, that will change," she said.