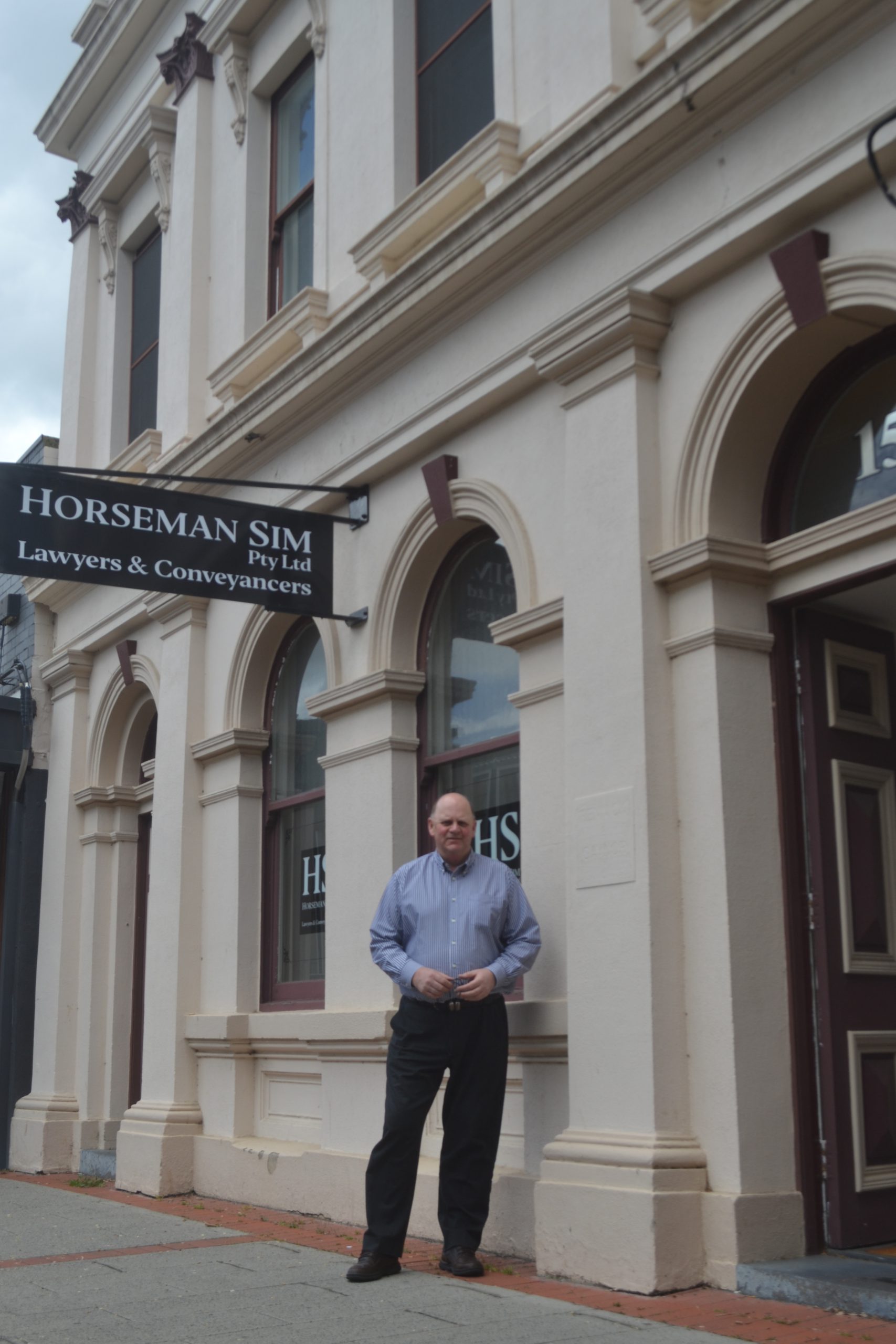 Richard Horseman comes to work every day beaming with pride that the building which houses his thriving solicitor's office is 129 years old and steeped in Morwell's history.
The two-storey building on Commercial Road was built in 1888 and was first called the Colonial Bank.
Information from the Morwell Historical Society reveals that the bank was previously located at a different area in town but later on built a two-storey building with 14 rooms including a bedroom for the bank manager.
The original bank was founded by Henry McIntosh who arrived in Morwell armed with "an iron safe, stationery, revolvers, cheque books and of course the bank's cash" on 26 November, 1884, according to a document from the National Australia Bank that was kept in the society's archive in Morwell.
An article published in 1958 by the Morwell Advertiser said the township had about 400 people when Mr McIntosh arrived and that their main livelihood was farming.
It was described as one of the finest buildings in Gippsland complete with plunge and shower baths, polished cedar fittings, pressed metal ceilings that come in different pattern for each room, a kitchen furnished with oven, sink, and presses, and a stable for horses.
Mr Horseman said the front of the building was heritage listed and aside from repainting and fixing some minor issues in the roof, the site remained as sturdy as its original state.
"It's very good workmanship, the fact that it's still here and still a good strong building shows how good the builders and tradesmen were then," Mr Horseman told The Express.
The bank tellers' area, where the safe was, is now being used as reception and storage for important documents at Mr Horseman's office. A thick wall secures the safe.
Mr Horseman said the National Australia Bank which amalgamated the Colonial Bank in 1918 took the safe's original door.
The bank later sold the place and a solicitor's office took over in 1975 until Mr Horseman bought the site in 1995.
Morwell Historical Society president Bruce McMaster said the building was one of the town's oldest remaining structures.
Mr McMaster said it was traditional for the bank manager to live on the premises for security reasons.
Most of the bank's staff were men.
"Women didn't come in to the bank particularly bank tellers until probably the 1950s or '60s," he said.
Mr McMaster said back in the day bank managers played a major role in the community as they became part of local organisations.
"Part of their job was to be part of the community to get to know them so they will use their bank," he said.
Mr McMaster said bank executives usually took the role of treasurer in local business groups.