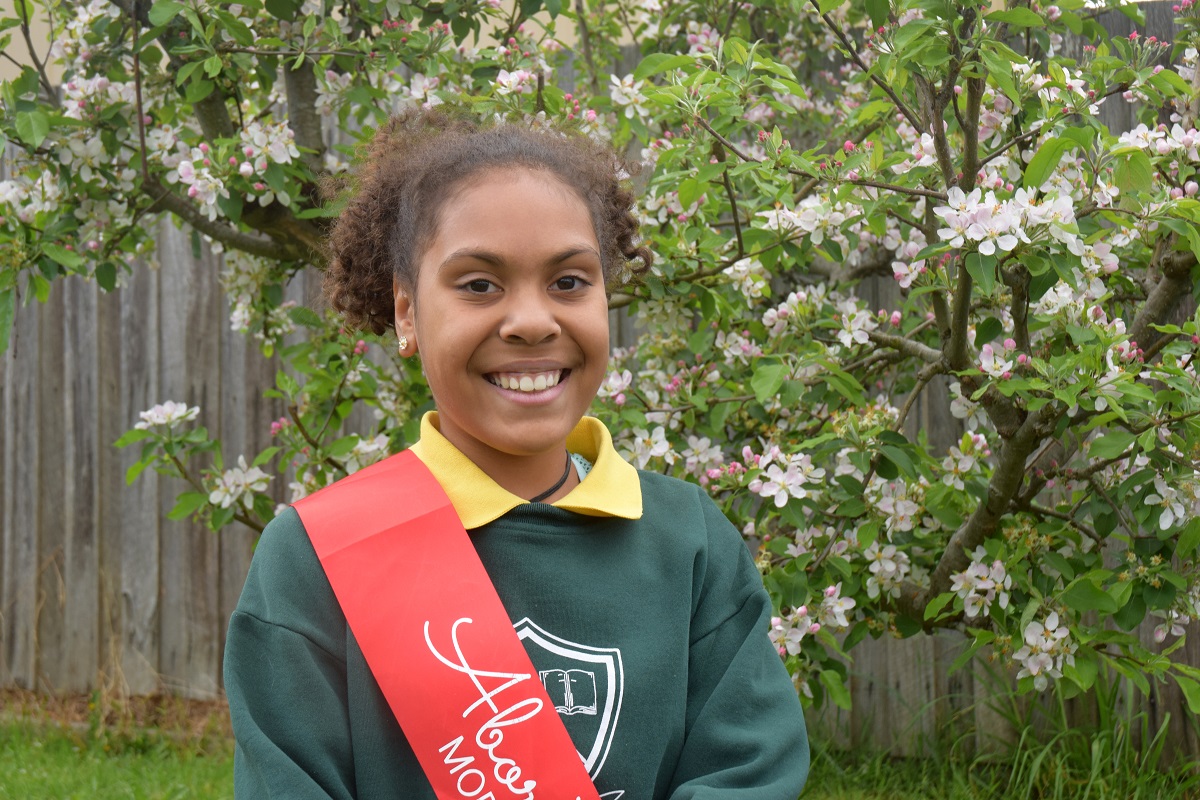 A grade 5 student at St Vincent de Paul Primary School should be the talk of the classroom after claiming the state title in the Aboriginal Model and Talent Search in Melbourne, however Lucy Ger-Pau prefers to keep things under wraps.

"Mum had to tell everyone," Lucy said.
"I don't really tell anyone that I do that stuff."
She will be jet-setting to Sydney in January for the national competition organised by Indigenous Connections, where she'll take to the catwalk and stage under the gaze of international talent scouts.
As a keen singer, Lucy performed a song in the Yorta Yorta language in the state competition in September.

"Sometimes you get butterflies, but then you just get used to it and they fly away," she said.

Twice-yearly she does stage productions at the National Theatre in St Kilda, and has recently landed a role which she can't yet reveal until the production company gives the OK.
Lucy's grandmother, Marjoleine Cras, known to Lucy as 'mum', said her granddaughter was always eager for the weekend because that's when the pair of them drive to a theatre school in Frankston.
She said Lucy did it all "on her own back", was very level-headed and her talent came from a big imagination.
"I'm not a pushy parent. I stand back," Ms Cras said.
"It's something that she likes, it's something that she's good at. A kinder teacher told me to put her in the performing arts because that's where she could see her going."
Ms Cras said Lucy kept a good attitude in the face of the ups and downs.
"There's always the disappointment you don't get chosen but like I've always said to her, 'it's a good experience, it's something you know next time to build on' and she doesn't come away upset or anything … she just takes it in her stride," Ms Cras said.
Ms Cras hopes her granddaughter could "set a good example" to other young Aboriginal and Torres Strait Islander people for all her achievements so far.

"She actually stood up in front of 12 council members … to get the Torres Strait Islander flag flying," Ms Cras said.
If the entertainment industry doesn't work out for Lucy, she hopes to work in autism support services.