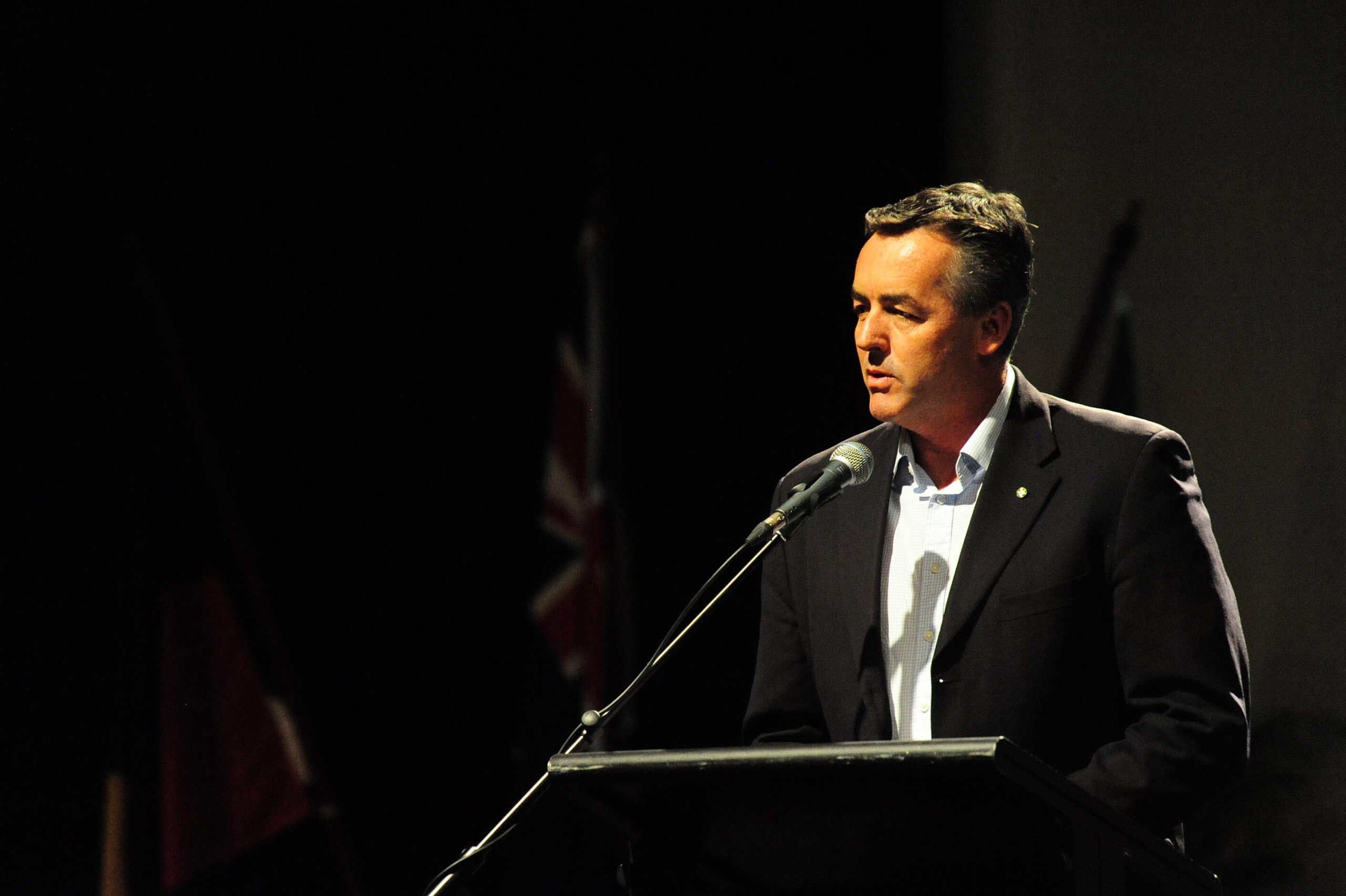 Federal member for Gippsland Darren Chester says the energy policy unveiled by the government will improve affordability while encouraging Latrobe Valley power stations to invest in upgrades and secure local jobs.
The policy, released on Tuesday, aims to tackle the twin issues of improving energy reliability and affordability and lowering Australia's carbon emissions to help the country meet its international obligations.
Its centrepiece is the National Energy Guarantee, which is comprised of two parts a reliability guarantee and an emissions guarantee.
The twin guarantees will require electricity retailers to source a certain amount of their energy from more reliable sources, such as coal, gas, pumped hydro or batteries and a certain amount will need to come from lower-emissions sources to help Australia meet its international commitments.
The amount of energy required to meet the reliability guarantee will be set by the Australian Energy Market Commission and Australian Energy Market Operator, while the amount needed to satisfy the emissions guarantee will be determined by the federal government and enforced by the Australian Energy Regulator.
The reliability guarantee is expected to secure the future of coal as part of the national energy mix.
The policy also puts an end to subsidies for renewable energy and will require generators to give three years' notice of closure, which would prevent a repeat of Hazelwood Power Station's rapid closure.
Mr Chester said the National Energy Guarantee would reduce pressure on household budgets and cut power costs for business and industry.
"Under our policy, the Coalition is looking after the interests of power station workers in the Latrobe Valley, by encouraging investment in more efficient use of brown coal electricity generation, while at the same time continuing to support the important role of renewables," he said.
To be adopted, the policy needs the support of state governments through the Council of Australian Governments, with the Victorian Government already expressing its opposition.
Victorian Energy, Environment and Climate Change Minister Lily D'Ambrosio said the policy was written by Tony Abbott and "announced by his spokesperson, Malcolm Turnbull".
"Malcolm Turnbull's war on renewable energy will put thousands of jobs in Victoria at risk and shatter investor confidence with this backward plan," Ms D'Ambrosio said.
"There is no modelling so his claims about reducing power prices can't be believed."
However, the policy received a warmer reception closer to home with Committee for Gippsland chief executive Mary Aldred describing it as the "first policy response that seriously recognises energy affordability and security are becoming overwhelming for many households and businesses".
"Coupled with meeting our international climate obligations this has been an elusive trifecta to date and this is the most comprehensive plan to address all three," Ms Aldred said.
"As the advice from the Energy Security Board to the government notes, Australia possesses an excellent operating climate for renewables, however the value of these resources is compromised if there is unaffordable and unreliable energy."
Latrobe City mayor Kellie O'Callaghan was also supportive, saying council viewed brown coal as a versatile asset and was pleased the NEG did not "dismiss this vital resource".
"This guarantee will provide surety to the market and long-term confidence. Volatility, uncertainty, rumour and supposition are the natural enemy of strong business growth and investment," Cr O'Callaghan said.
"We believe, a greater focus should be placed on supporting efficiency and technologies that reduce carbon emissions."