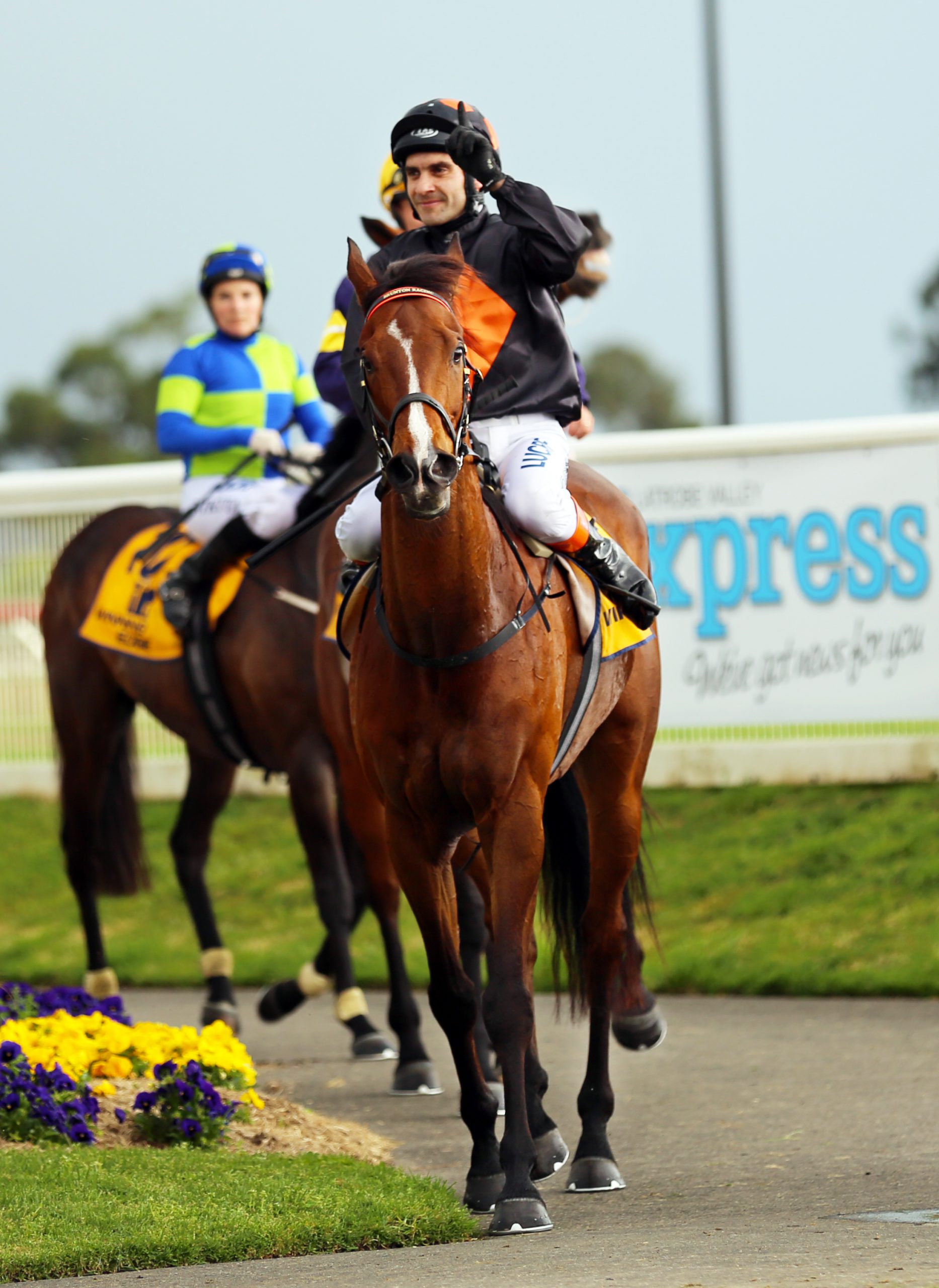 AS MOE-trained horse Hokkaido sprinted across the line in the last race at Thursday's Moe Cup race day, the grandstand erupted as local trainer Craig Blackshaw's six-year-old bay rig won by a neck.

It marked the end of the successful event as more than 2500 defiant racegoers ignored inclement weather predictions to brave the muggy conditions for Gippsland's premiere race meeting.
Moe Racing Club chief executive Shane Berry said he was pleased with the attendance and praised the community for its behaviour during the meeting.
"I was stoked with the crowd, we had no incidents on the day and everybody was out being sociable in the sun and the rain. The community really came together," Mr Berry said.
"The track really performed well and rated a good four for the whole meeting. It just showed to everybody across Australia that we're back and we're ready for racing."
Fashions on the Field proved to be a big hit with Jaz Flowers crowned the ladies' best dressed and Richmond's Michael McAplpine named Moe's man of the day.
Mr Berry said he was pleased the club showcased a "well-presented" facility and thanked local sponsors for supporting the meeting.
"I was over the moon because a lot of the local businesses came out this time. There was a real upbeat attitude about the cup this year," he said.
Local 15-year-old Iseabail Lewis performed the national anthem in front of an observant crowd before Tasmania-trained Count Da Vinci took out the Moe Cup in race seven.
Mr Berry said his highlight of the day was seeing Hokkaido "steam" across the line.
"I ran up into the grandstand to congratulate the local trainer [Craig Blackshaw]," Mr Berry said.
"I gave him a cuddle and a kiss on the cheek which attracted a bit of a laugh but I was just so proud.
"That's what country racing really all about."
The pending showers held off until after the cup was run and won, as the heavens opened up when the horses returned to the mounting yard after race eight.
"We had extra big dome tents and an extra large marquee. So just in case if it was hot or raining, people had protection and we're going to continue on with that," Mr Berry said.