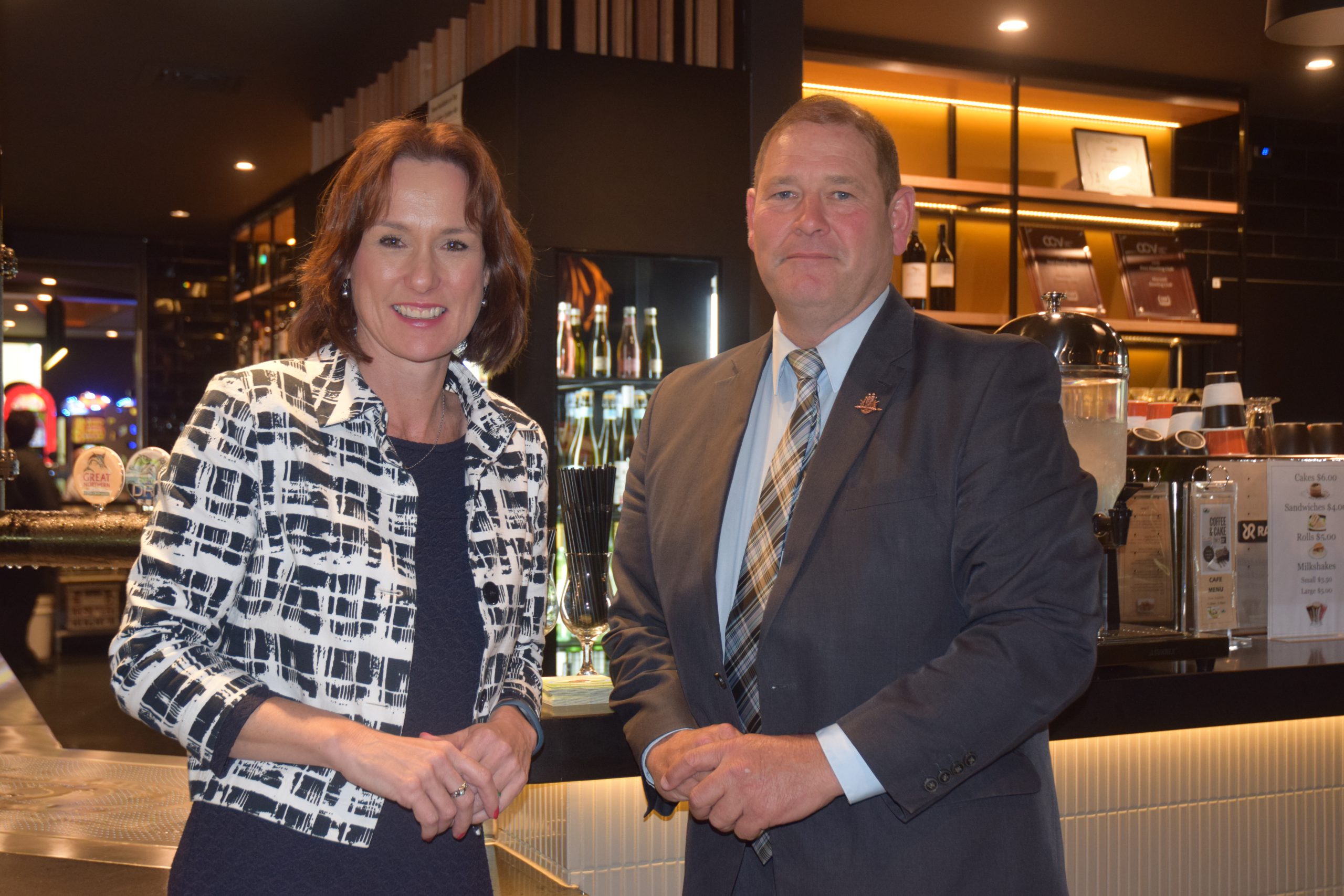 Opposition gaming and liquor regulation spokesman Tim McCurdy visited a handful of RSLs and clubs in the Latrobe Valley recently to discuss the state government's new approach to pricing and taxing the gaming industry.

The current arrangements will expire in 2022 and clubs and pubs will have to pay a deposit for the new contract in February 2018.
Mr McCurdy said the future arrangements were now "palatable" for venue operators after negotiation in parliament.
"Some of [the clubs and hotels] are still paying the current contract they're in … now [the government was] saying, 'now you've got to find 10 per cent of your whole next contract in February next year'," Mr McCurdy said.
"So we've gone back to the government, we've got it back down to 5 per cent for clubs and in two equal instalments 2.5 per cent and 2.5 per cent, so that's been a win."
Hotels will pay a 10 per cent deposit in two equal instalments of 5 per cent in February 2018 and 5 per cent the following February.
A spokesperson for the Gaming and Liquor Regulation Minister Marlene Kairouz said the arrangements would provide certainty to gaming venues for the years ahead, and the biggest and most profitable venues would pay more in tax and a higher price for their pokies entitlements.
"We are also capping pokies numbers across the state, limiting daily cash withdrawals in venues and restricting betting advertising in our public spaces," the spokesperson said.
Revenue raised through the new arrangements will help fund the Hospitals and Charities Fund, the Mental Health Fund and the Community Support Fund.
Venue operators will have to pay the balance of their entitlement purchase in August 2022, however they can choose to enter a deferred payment arrangement, subject to interest rates.
Hotels will pay a higher rate than clubs.
State member for Eastern Victoria Melina Bath said the arrangements needed to be sustainable to enable venues such as RSLs to continue supporting veterans.
In August, gamers in the City of Latrobe lost a total of almost $3.85 million across the 13 venues in the region, according to data from the Victorian Commission for Gambling and Liquor Regulation.