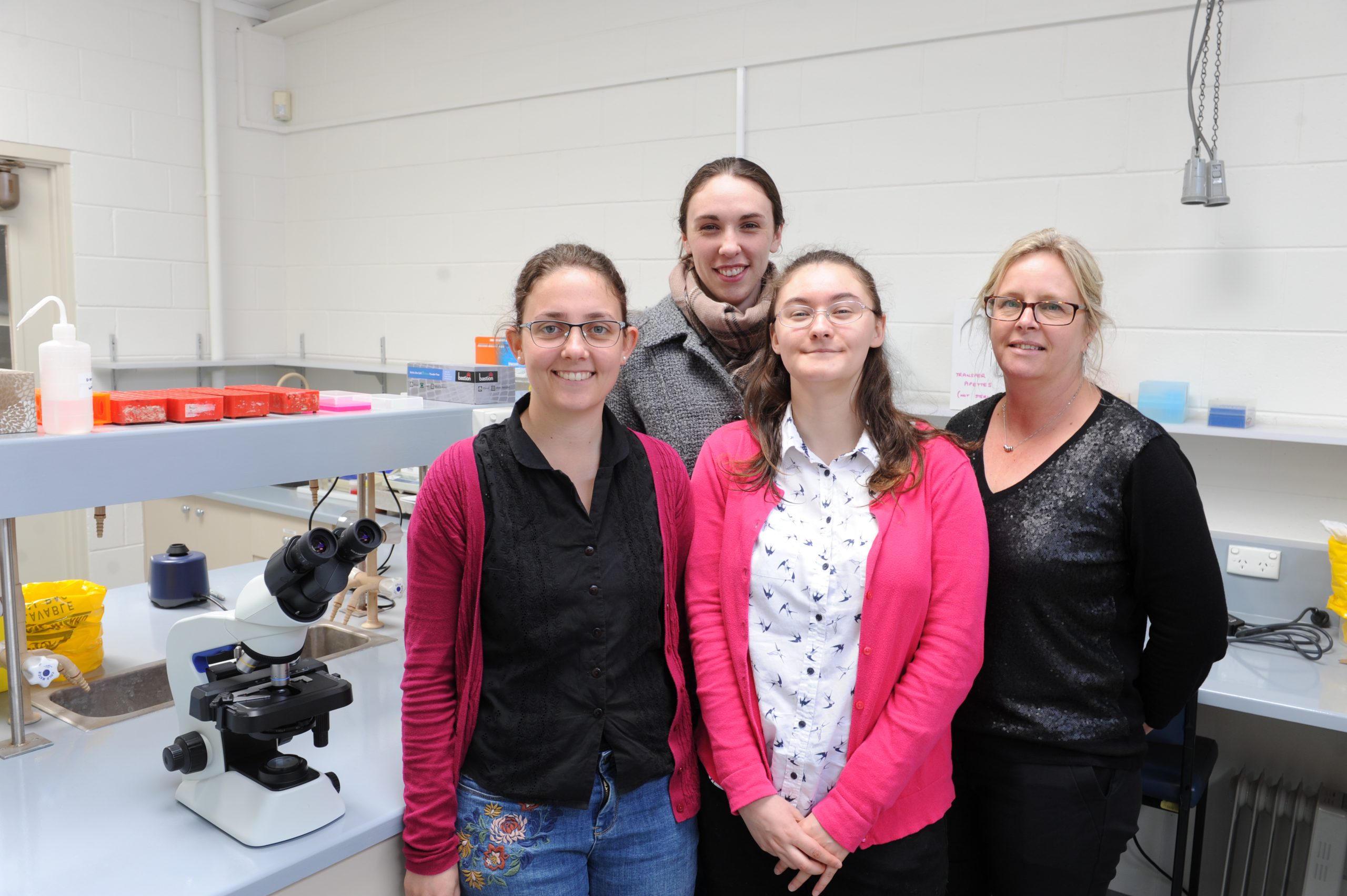 A pollen trap installed on the roof of Federation University Gippsland at Churchill will be used to measure grass pollen and predict forecasts across the region for the next three months.

It comes as a Melbourne-based group of researchers have released an app to allow people to report their symptoms during the grass pollen season.
The project will provide people at risk of asthma and hay fever with real-time information to take preventative measures like staying indoors or taking an antihistamine.
Led by the School of Botany at the University of Melbourne, five new pollen counting stations have been set up across rural and metropolitan Victoria to gauge the level of pollen in the air.
Federation University Associate Dean for the Faculty of Science and Technology Dr Barbie Panther said she was pleased to see a pollen counting station established at Churchill.
"It came out of the asthma thunderstorm pollen incident last year when seven people died in that storm event," Dr Panther told The Express.
"So the government has funded the project and Dr Ed Lampugnani has been running it in Melbourne Uni on the roof there looking at pollen levels … so FedUni is really proud to be part of this network and to be contributing to this early warning system."
The testing commenced on 1 October and will run through to the end of December with seven-day pollen forecasts publicly available.
Federation University PHD student Hannah Smith said pollen samples were recorded each morning, registering the pollen count in the previous 24-hour period and listed on the Melbourne Pollen Count and Forecast website.
"So far the pollen count has been pretty good down here [in Gippsland], the pollen levels haven't been extreme," Ms Smith said.
"Thunderstorm asthma has always been a problem, it's just never been to the extent it was last year and that's why we're monitoring the pollen count now."
"The problem with thunderstorm asthma is that it can affect people with and without asthma because when the pollen comes down with a downdraft, it gets broken up and the granules are so small the particles can penetrate into the base of your lungs which causes a very bad reaction."
The Melbourne Pollen Count App provides a seven-day pollen forecast and sends alerts on high pollen forecast days. For more information, visit melbournepollen.com.au