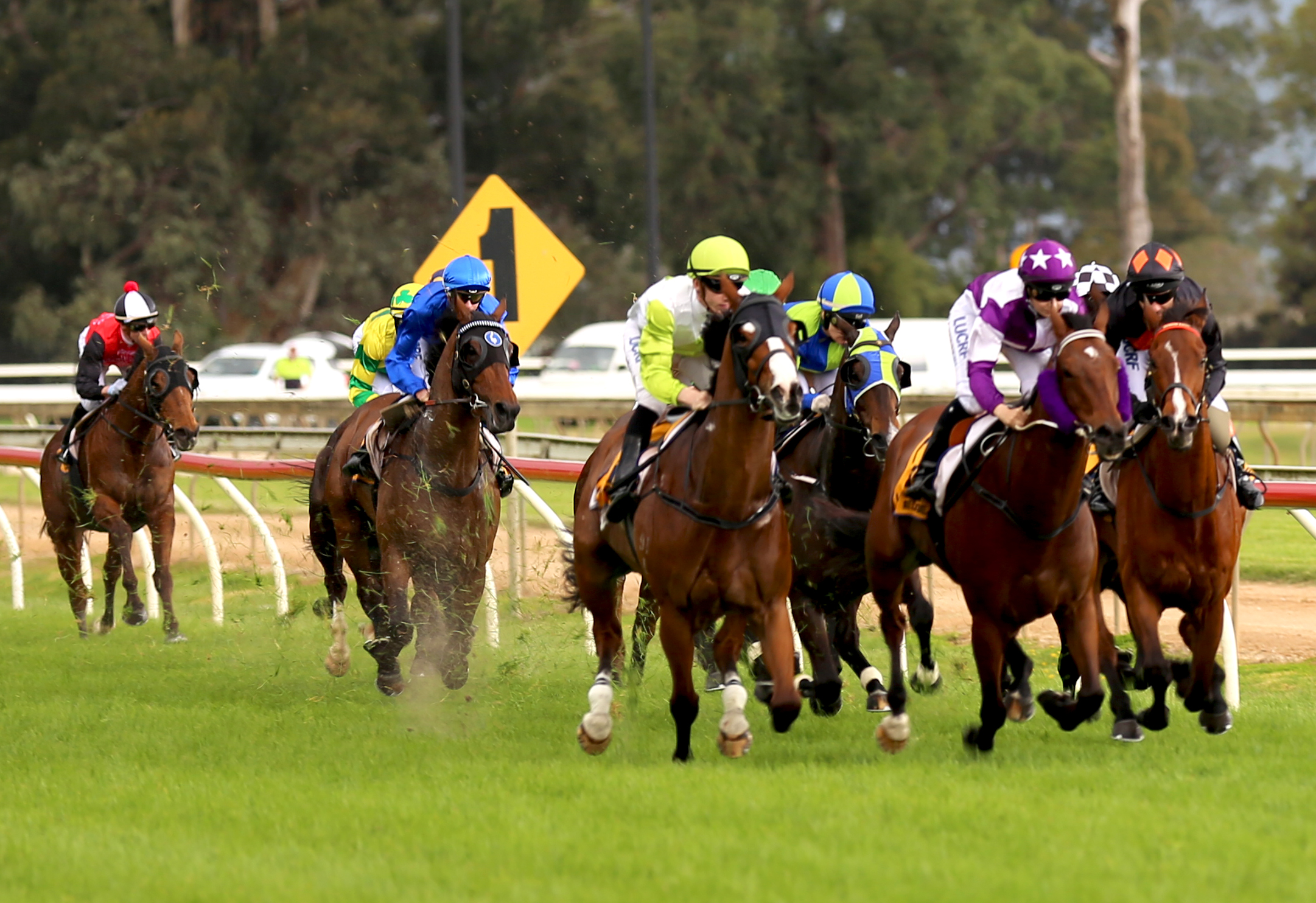 RACING

MOE CUP

Little did Bloodstock consultant Lenny Russo know the horse he would watch on video link from across the Tasman Sea 18 months earlier would go on to win the 2017 Moe Cup.

Tasmanian-based Count Da Vinci attracted fame and attention on Thursday after winning Gippsland's most prestigious race by a length-and-a-half in front of a passionate crowd of racegoers.
But it was not the first major title the seven-year-old hay gelding had won after claiming the $200,000 Group 3 Hobart Cup over 2400 metres in February this year.
Owned by Wayne Notman of Perth, Mr Russo said the pair bought the New Zealand-born thoroughbred for $60,000 in June last year with the intention to run it in Tasmania's biggest race.
"We had a budget of about $50,000 to 60,000 and I found a horse off the video tapes called Faultline," Russo told The Express after accepting the cup.
"He'd won one race from 18 [starts] and a Woodville Maiden over 2100 metres but I really liked his racing pattern, he had a turn of foot and so we identified him.
"We bought him for about 60 grand and he came to Tasmania under Scotty Brunton who got him going and won his first five."
After taking out the Hobart Cup, Count Da Vinci went onto place second in the Launceston Cup, finishing second to Darren Weir-trained Big Juke who coincidently placed second in Hobart.
He then travelled across the Bass Straight in September and ran third in a 1400 metre handicap at Flemington behind Mr Sneaky and Theanswermyfriend.
Ridden by David Pires on Thursday, who weighed in at 54.5 kilograms, Count Da Vinci took an early lead in the field but trailed at third by 800 metres.
Local six-year-old bay gelding Mr Wonderful trained by Moe's Peter Gelagotis showed promising signs early on, leading the field at second followed by Pakenham's Use The Lot at first.
As the team approached the home straight, Mr Wonderful dropped back as Count Da Vinci moved into first followed by Use The Lot and Electric Fusion at second and third, respectively.
By the time the horses had reached the winning-post, Count Da Vinci had managed a length-and-a-half win after leading by four lengths at the 200-metre mark.
Darren Weir-trained Pacodali and Flemington-based Tarquin followed soon after with Tony McEvoy's Big Memory polling fourth as local horse Mr Wonderful finished last, 22 lengths behind the winner.
"You don't underestimate your opposition but this bloke [Count Da Vinci] is a good horse, we haven't seen the best of him," Russo said.
"2000 [metres] isn't his optimum distance, he's probably better at 2400 and I think he'll run two miles … the Sydney Cup which could be an option for him."
Russo said it was always a thrill to visit Moe after winning a race with Beijing Magic 10 years ago trained by Neil Walsch over 1600 metres.
"The facilities here at Moe, particularly with the sand and StrathAyr track, really work well for a lot of the horses that are Kiwi-bred," he said.
"They do appreciate that kind of surface and a little bit of sting out of the ground."
Jockey David Pires said it was great to ride the horse he won the Hobart Cup on.
"We were a little bit worried about Darren Weir's horse but we thought we were really well in the weights with 54-and-a-half and it showed today," Mr Pires said.
Count Da Vinci will return to trainer Scott Brunton's property at Seven Mile Beach, Tasmania in the coming months after being stabled at Laming Racing, Clyde in the lead up to the Cup.