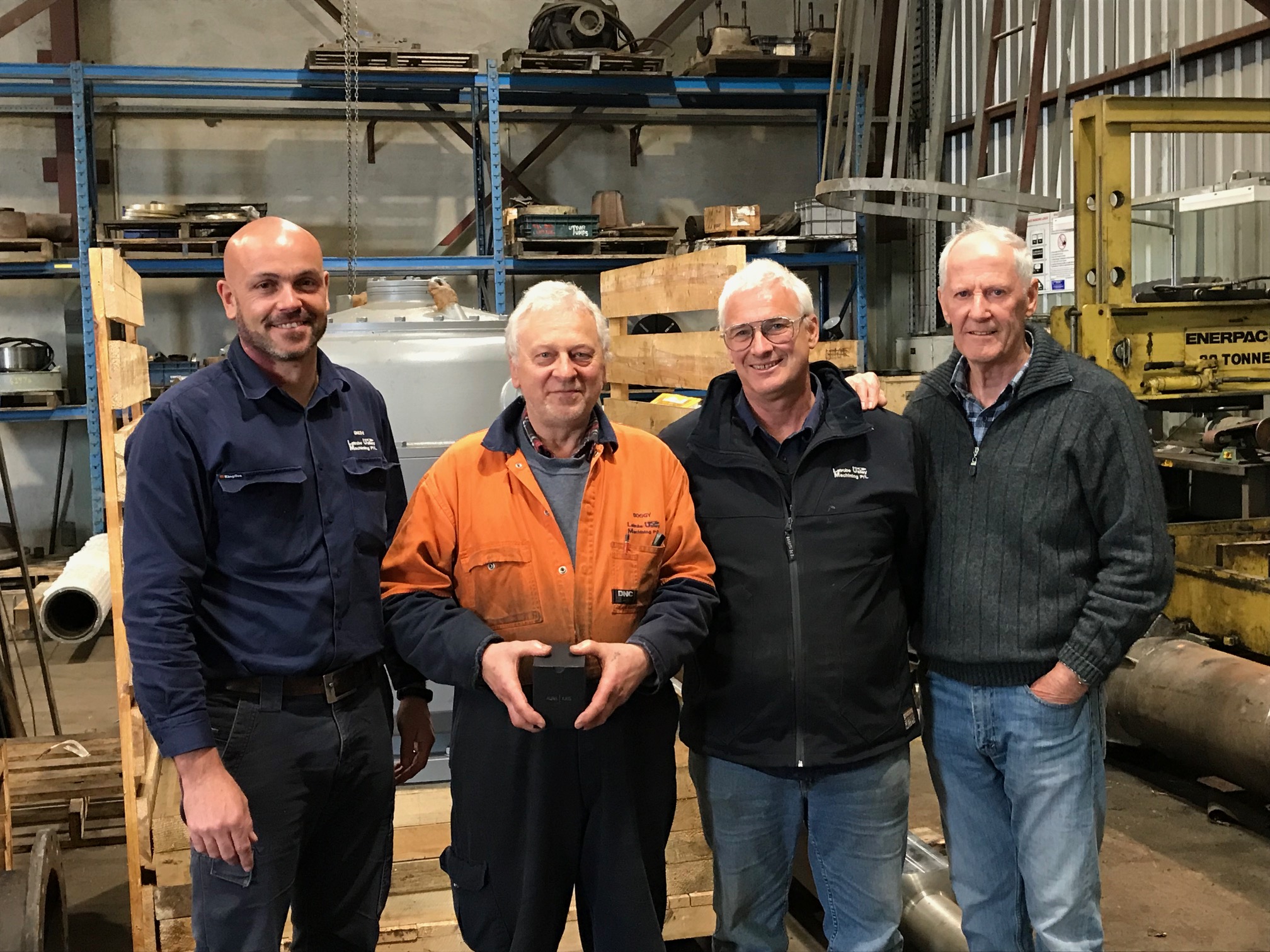 After migrating to the Latrobe Valley in March 1986, Bogdan Szpura often wondered how long it would take for him to be considered a local.

It was a life-changing move when he set out in search of a career in Australia's manufacturing industry after leaving his home country of Poland to be closer to family at Morwell.

It didn't take long for Mr Szpura, known as Boggy around the workshop, to secure a position with Latrobe Valley Machining on Alexanders Road, Morwell.
Back then the workshop, responsible for supplying the mining, power, paper and logging industries with fitting and turning and boilermaker services, had a workforce of about six people.
But fast forward some three decades later, the company has grown to employ more than 40 people, with Mr Szpura the longest serving after recently celebrating his 30th year with the business.
"Bogdan is an experienced tradesman. He's passed on his experience to a lot of apprentices over his 30 years here," Latrobe Valley Machining manager Ben Cruickshank said.
"He's certainly well respected around in the industry and has seen hundreds of apprentices and tradesmen through the door."
The company held a celebration earlier this month to recognise the 30 years of service, presenting Mr Szpura with a commemorative watch, in front of family, friends and current and former colleagues.
"People have come and gone over the years but I've just stayed here," Mr Szpura said.
"I'm too old to go anywhere else and have a lot of experience in my game so I guess I would call this place my home."
The father of two described his workplace as a "close knit workshop" and said development in automation technology had been the biggest change during his career.
"When I started here the workshop was tiny, it was very small but over the years I've really seen it grow and expand with more machines, bigger workshops and more people," he said.
"I've been fitting and turning since the age of 16, I finished school and got straight into it and I'm now 65-and-a-half so it's almost time to me to finish up I think."
Mr Szpura said he had "one more year" with Latrobe Valley Machining but cited a long-awaited retirement was close on the horizon.