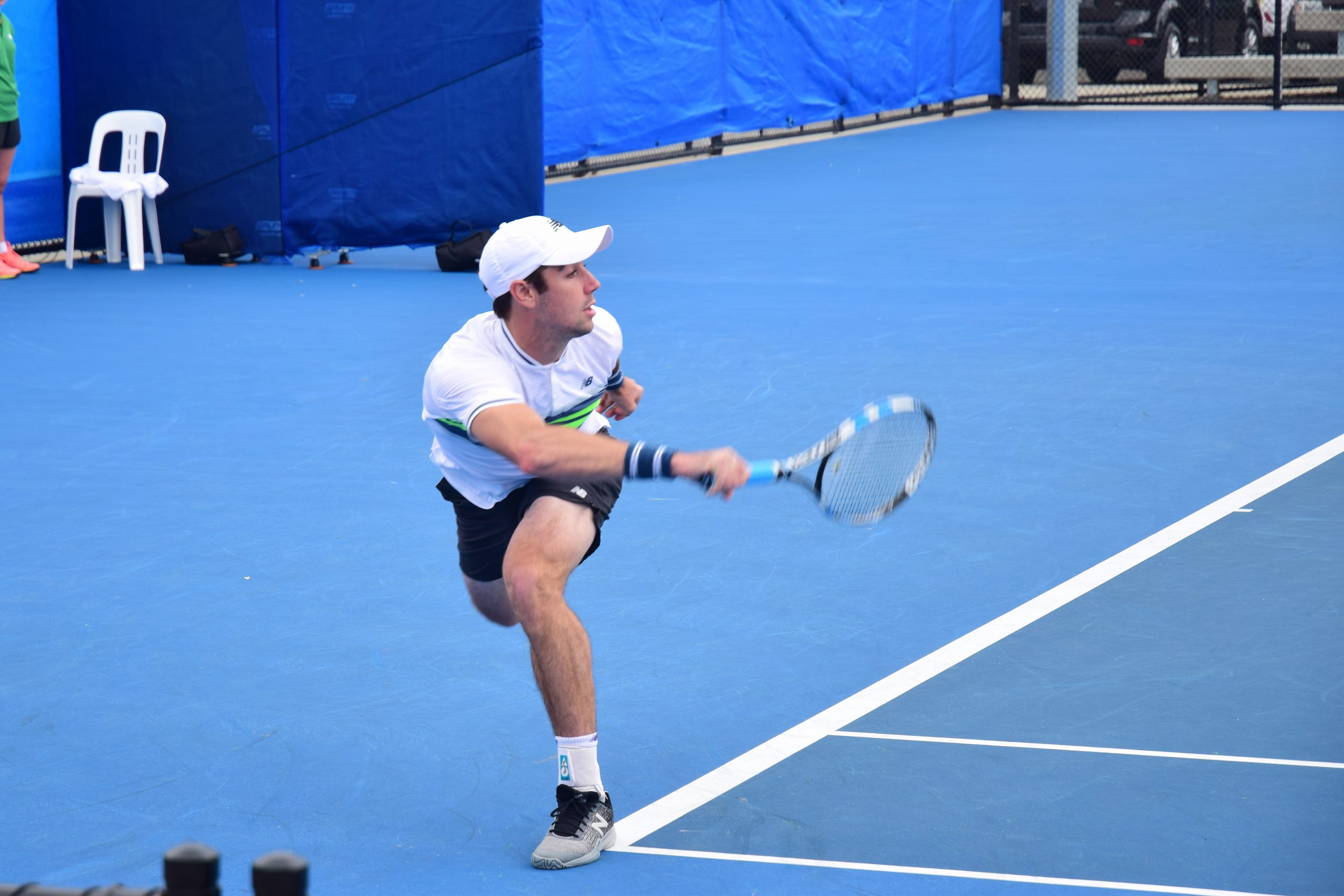 Jordan Thompson headlined day two of play at the Latrobe City Traralgon Challenger on Tuesday and enjoyed a straight sets victory over Poland's Michal Przysiezny to advance to the second round.
The defending champion dominated from the outset and broke twice to take the first set 6-1 and raced away to a 3-0 lead in the second before Przysiezny was forced to retired with an Achilles injury.
He now comes up against compatriot Maverick Banes in round two later today.
"I got out to a good lead and was serving well and making a lot of returns," Thompson said of his round one victory.
"It's clear my opponent was very injured, he couldn't really move too much … it's never good to see your opponent walk off injured like that so I feel sorry for him."
The 23-year-old currently sits at 71 in the ATP rankings and was pleased with his first round efforts in one of his last tournaments before the start of the Australian summer.
"I've been growing into my body and I'm getting bigger and stronger now," he said.
"A few years ago I was pretty small and skinny and didn't have much on the ball or much size, so I've been doing a lot of work in the gym and a lot of fitness."
In other round one action, fifth seed Noah Rubin survived a tight two-setter against Australian wildcard entry Ben Mitchell to advance to the second round with a 7-6(1), 6-3 win.
Rubin will meet Wishaya Trongcharoenchaikul today after the Thai fought off Victorian Jacob Grills with a 6-2, 6-4 victory.
Fourth seed Mitchell Krueger was bundled out in the first round after Victorian Andrew Harris put on a dominant display to win 6-1, 6-2 in 59 minutes and Germany's Sebastian Fanselow overcame seventh seed Dayne Kelly 6-3, 7-6(8) in just under two hours.
Today's order of play includes the final two first round singles matches with qualifier Jason Kubler meeting third seed Taro Daniel from Japan and wildcard entry Blake Ellis up against eighth seed Brydan Klein.