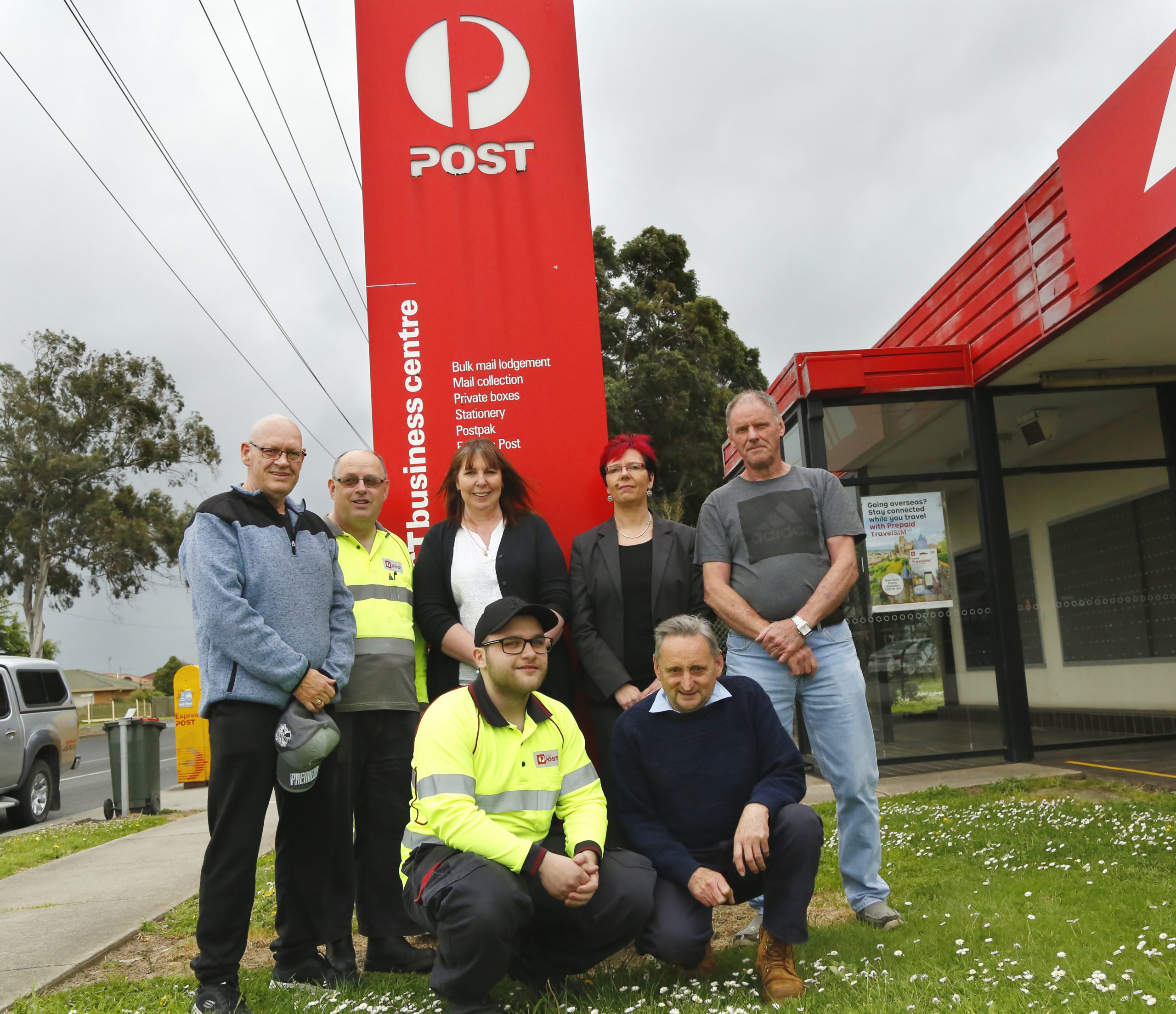 A 40-year reunion of the Gippsland Mail Centre at Morwell will take place later this month as the centre celebrates four decades of sorting and delivering mail across Gippsland.

The centre opened in October 1977 at its Bridle Road premises under the guidance of manager Ted Pearce.
It was the first mail centre of its kind in Gippsland and at its peak employed about 70 people, processing 190,000 items a day on average.
Former employee and Morwell resident Bill Moretti said the mail centre at Morwell was created to take the burden off Australia Post's metropolitan counterparts.
"It was a new concept whereby Australia Post developed country mail centres to relieve the workload on their metro mail centres," Mr Moretti said.
"[The centre] served 120 post officers and agents and its transport section travelled 610,000 kilometres a year."
Mr Moretti was one of the original employees, commencing work at the centre in 1977 as Morwell's transport overseer.
"It was just a building back then, we had a fresh start," Mr Moretti, who retired as the mail processing controller in 2000, said.
"I suppose you would have to say the volume and urgency has changed a lot.
"You see in those days the mail had to be delivered the next day whereas now it's slightly different.
"It's machine sorted rather than hand sorted and people have other forms of communications now with the change in technology."
Morwell was one of five Victorian country mail centres established in the 1970s with depots opened in Geelong, Ballarat, Bendigo and Seymour during that time.
Mr Moretti said prior to Morwell's opening, mail was brought to Gippsland by rail.
"The centre covers an area from Nar Nar Goon in the west to the New South Wales boarder in the east, south to the sea and north to the mountains near Dargo," Mr Moretti said.
"I would imagine that more than 350 employees have gone through the centre in its history. The majority are still alive but of course there are some that have passed away over that time.
All past and present staff and contractors are invited to attend the reunion held at The Morwell Club, Helen Street, Morwell on Saturday, 28 October from 6pm.
For more information, phone Bill Moretti on 0428 598 188.