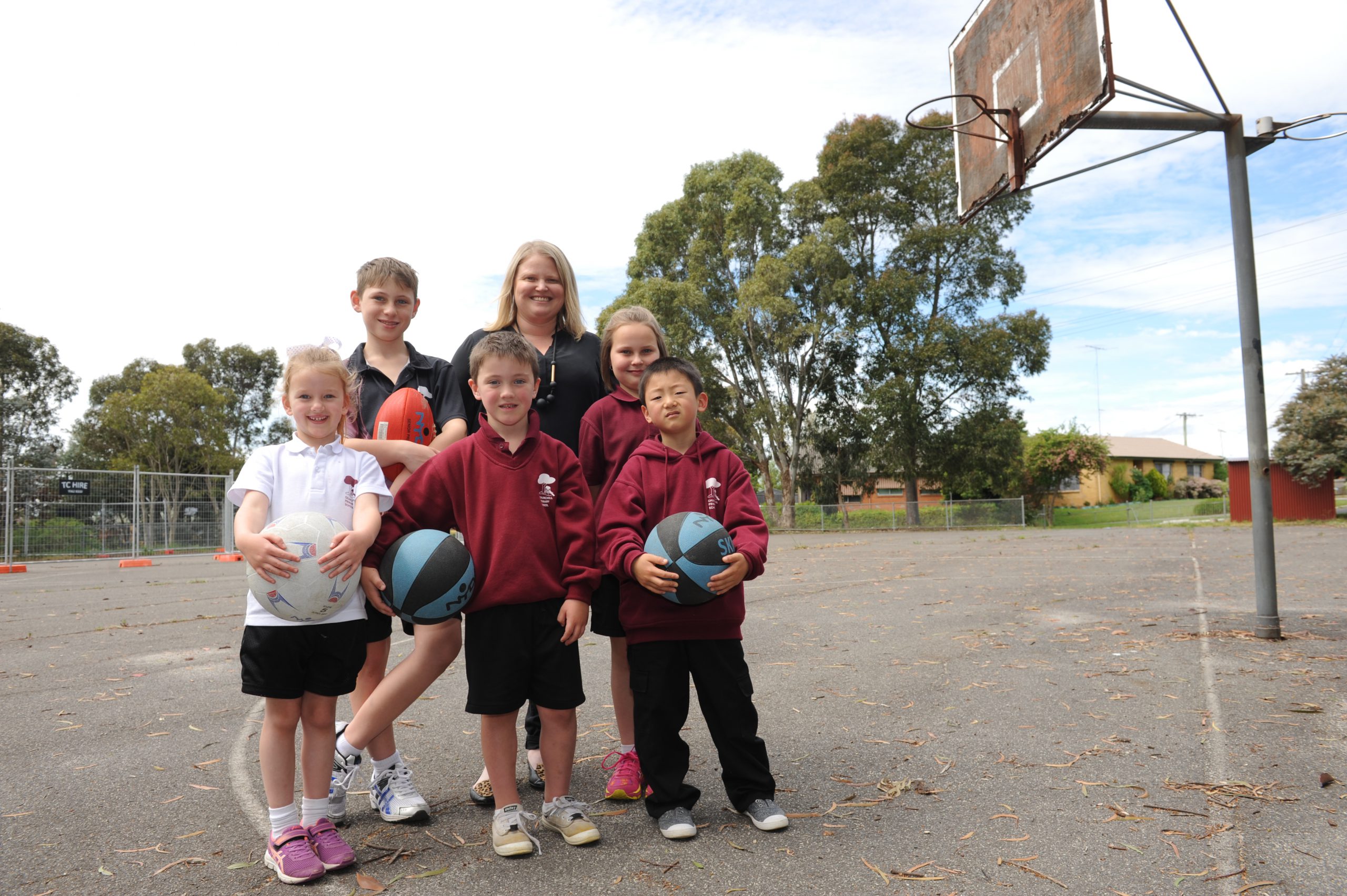 New and current students enrolling at Churchill Primary School for 2018 will not have to pay tuition fees after the school council decided to waive next year's fees to help families affected by the closure of Hazelwood.

"Our school council made the decision to give families a bit of a break with the impacts of closures in the area," acting principal Jacquie Burrows said.
"We're hoping it will help families a little bit and to have that break from fees for the next year."
Hazelwood Power Station and mine closed its doors at the end of March, resulting in the loss of about 750 jobs.
Ms Palmer said the decision was made partly because the school had received equity funding from the state government following the power station's closure.
"We're not as dependent on parent fees at this point. That was part of the reason the school council proposed to do [it] because we are getting some extra funding," she said.

Churchill parent Tracy, who requested her surname be withheld, has one child enrolled at the school and said the fee waiver was a "fantastic decision".
"It's just an extra pressure off people," she said.
"On behalf of the school council I think it has been a fantastic decision made, because you've got families who are struggling and who have two or more children at the school, that is a huge saving for them.
"We've only got one [child] at the school and it is a saving for us."
Tracy said her family had been indirectly affected by the closure of Hazelwood.

"My husband is a contract worker and since Hazelwood's closure he's had less work," she said.
"A lot of families have been affected."
The school is also receiving a suite of upgrades including the installation of a new basketball court.
"There hasn't been a functional basketball court here for years really, the yard has been tired," Ms Burrows said.
"We've had a little bit of stuff done, but I think it will be really good just for the kids to have some better facilities."
Almost $300,000 in state government funding was announced last year and upgrades will include the basketball court, extended fencing, infrastructure and maintenance work such as stormwater upgrades, a new car park, the installation of a gaga ball pit and some smaller sports courts.
"I think it will help to build school pride," Ms Burrows said.
State member for Eastern Victoria Harriet Shing said Johns Lyng Commercial Builders had been awarded the construction contract, with work to begin within the next two weeks.
"The community of Churchill will finally have the modern facilities it deserves to better meet the needs of students, staff and teachers," Ms Shing said.