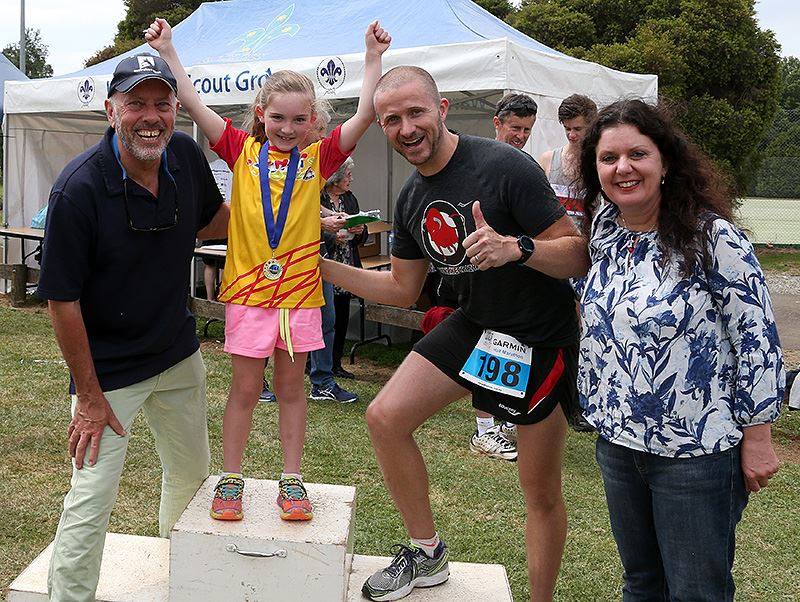 RUNNING
Iconic Gippsland runner Geoff Watt will be remembered this weekend when the 46th annual Geoff Watt Memorial Fun Run is held on Sunday.
A prolific marathon man and adventurer, Geoff Watt helped shape the face of athletics in Australia and trained under the watchful eye of the legendary Percy Cerutty alongside some of the best long-distance runners in history.
With a focus on fitness, fun and participation, Sunday's Geoff Watt Memorial Fun Run will include a 2.5 kilometre walk/run, 5 kilometre, 10 kilometre and half-marathon events.
This year's event will receive an extra boost with special guest appearances from champion athletes Tristan Miller and Lavinia Petrie.
Miller, who recently competed in his 10th Melbourne Marathon, is best known for completing 52 marathons in as many weeks in 2010.
Miller has raced in four Geoff Watt Memorial half marathons and will be joined at this weekend's event by a slew of teammates from group Run Like Crazy.
"My father has been a friend of Geoff's daughter [Kathy] for a number of years but I never knew about Geoff's story until Kathy contacted me," Miller said.
"When I read about Geoff, there were just so many parallels to my own story … I found it fascinating."
Watt, who taught young athletes the value of adventure, was also a source of inspiration for Miller.
"I think Geoff's story is such a missed opportunity to inspire people," he said.
"I'm not known for my patience at the best of times but running has taught me that we're all capable of big and interesting things and it's really an interesting microcosm of life.
"It teaches you to set out goals, lay out plans and get to that starting line and hopefully finish in one piece.
"It's also taught me that it's okay not to finish … it's okay to fail but it's not okay to not give it a go."
Lavinia Petrie will join Miller as a guest of honour at this weekend's event and has achieved just about all there is to achieve in the sport of running.
In 2014 Petrie broke world records for the 70-years division in the 1500m, 3km, 5km, 10km and half marathon events.
The 74-year-old was also awarded World Masters Athlete of the Year in Monaco in 2014 and most recently was crowned world champion in the 1500 metre, 5 kilometre, 10 kilometre, half marathon and cross country events.
Race director and daughter of the late Geoff Watt, Kathy, encouraged people of all ages and from all walks of life to lace-up the runners and have a go this weekend.
"It's off-road so its friendly for kids and families and it goes around the fitness trail and athletics track," Kathy said.
"Well behaved dogs can come on a leash, babies in prams and anyone can take part.
"We have spot prizes and fancy dress so people don't need to be the fastest to win."
The start line is at the Geoff Watt Memorial Athletics Track in Warragul and proceeds from entry fees go toward the Lions Club and a young athletes scholarship fund set-up by event organisers.
For more information or to register for the event, visit www.geoffwattrun.com.au