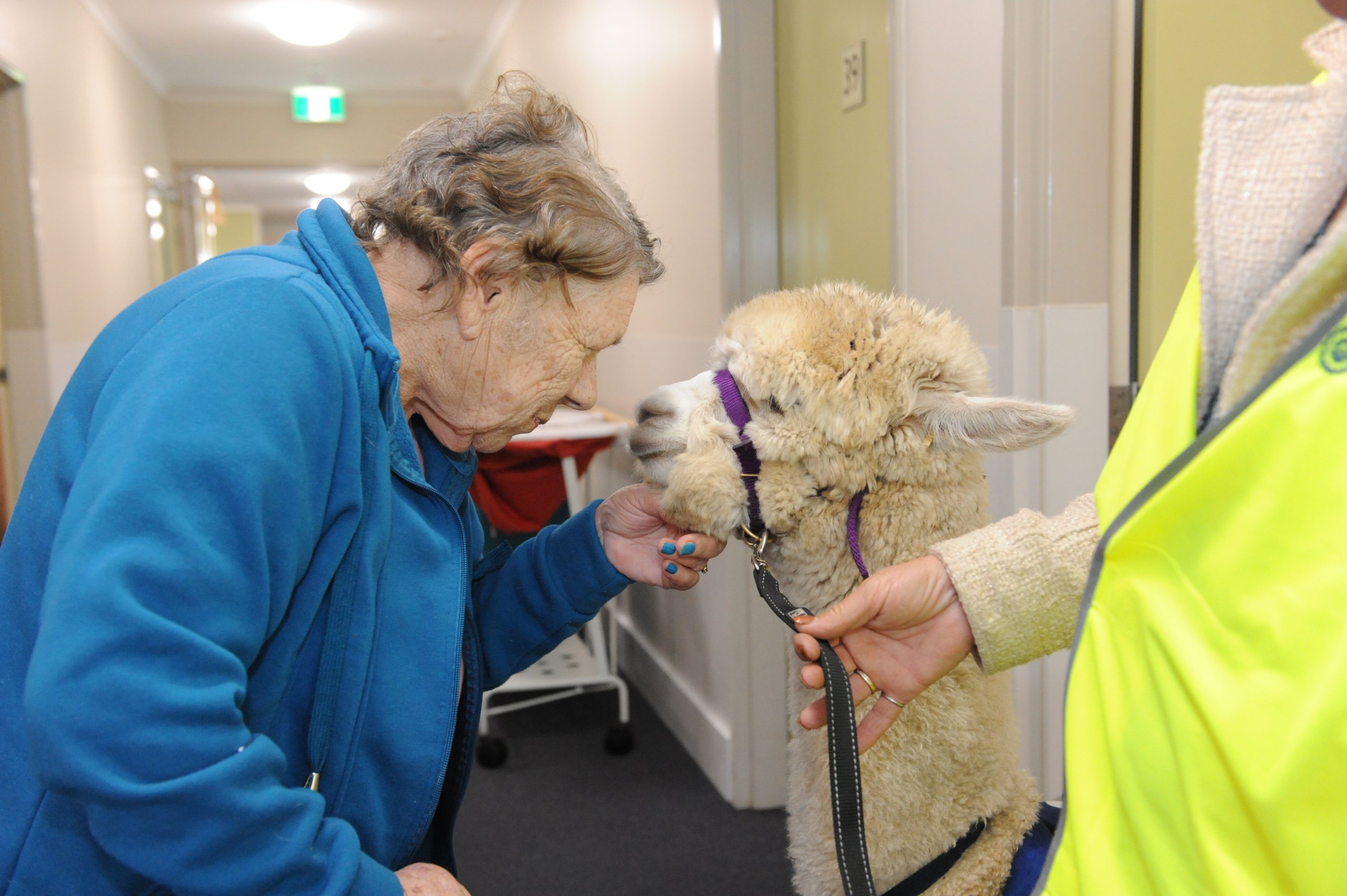 Gippsland's favourite alpaca Harold has continued his quest to raise awareness and discussion about mental health in the region.

The cuddly creature visited Traralgon Aged Care on Wednesday in a bid to boost the spirits of residents.
Traralgon Aged Care director of nursing Lauren Muir said Harold's stopover at the facility was welcomed by all.
"The residents were absolutely loving it," Lauren said.
Resident Evelyn was besotted with the loving farm animal and said "he's just beautiful".
Julia Nivin appreciated Harold's message and said "he's here to help us talk about suicide prevention".
"They were actually very emotional. We have residents who don't come out of their rooms who came out to see Harold and it was more of the physical side of it they enjoyed," Lauren said.
Traralgon Aged care also held an afternoon tea with the proceeds donated to Lifeline Gippsland.