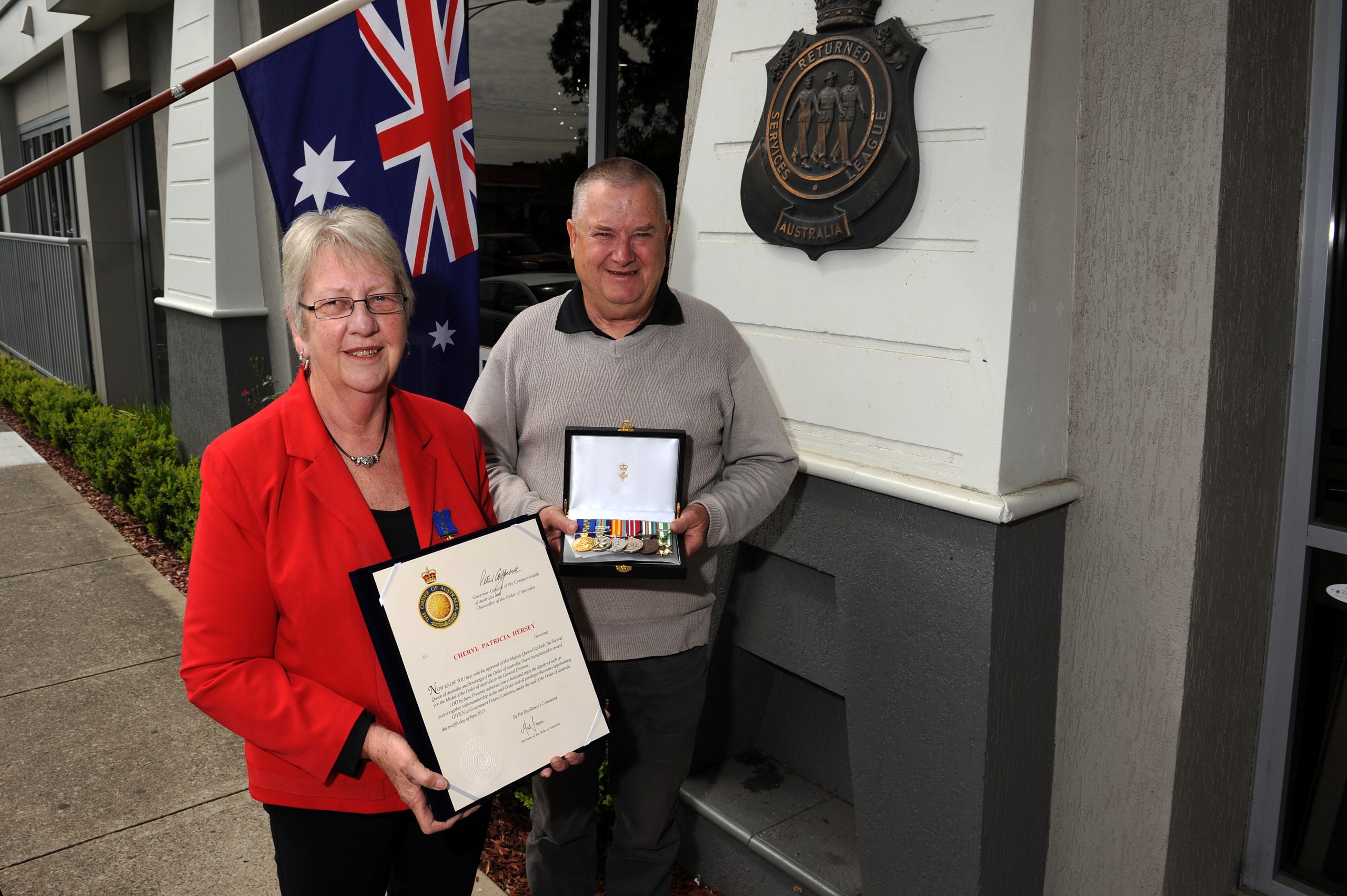 Young veterans are increasingly reaching out for assistance according to the Morwell RSL.

It comes as Anzac House has reported more than 100 contemporary veterans are living in the Latrobe Valley.
"A lot of our younger contemporary veterans, that's what they want to be called, are coming out now and asking for support," Morwell RSL Sub Branch president Bruce Jeffrey said.
"We're talking about the people who served in Afghanistan, Iraq and all through the Middle East … even some of our people from East Timor."
The rise for assistance comes as the RSL and welfare assistance organisation Carry On Victoria last week issued a plea for ex-servicemen and women to come forward if they require assistance.
"There's only one word that stops veterans from getting help and that's 'pride' and we all know about that," Carry On Victoria welfare officer Cheryl Hersey said.
"Our young veterans need our help and we're here to stand by them."
Since February Carry On Victoria has provided welfare and financial assistance to veterans and their families across Gippsland, following the opening of its Morwell drop-in centre and opportunity shop on Commercial Road.
"With the rates of suicide and mental health, the challenges these men and women face really haven't changed over generations," Ms Hersey said.
"Whether it be shell shock or [post traumatic stress disorder], it's just a different name but that's no reason why they can't get help because it's more accessible now than ever before."
It comes as Mr Jeffrey and Ms Hersey both recently received their Order of Australia, appointed earlier this year for their extensive work with veterans and their families across the region.
"We will never knock [veterans] back because I promise you they're going to be treated a lot better than a lot of the other wars and we're making sure our younger crew are looked after," Mr Jeffrey said.
"Carry On have helped [the RSL] with a lot of the work on the welfare side of things which is terrific."
"That's why we do our Remembrance Day badges and with the 99th anniversary of the end of World War I, all the money we raise can only be used for veterans and their families."
Next month on Remembrance Day, the Morwell RSL will hold a young veterans' dinner to recognise and acknowledge service personnel across Gippsland.
For more information, phone Morwell RSL 5134 2455.
Carry On Victoria Gippsland Branch is located at 236-238 Commercial Road, Morwell.