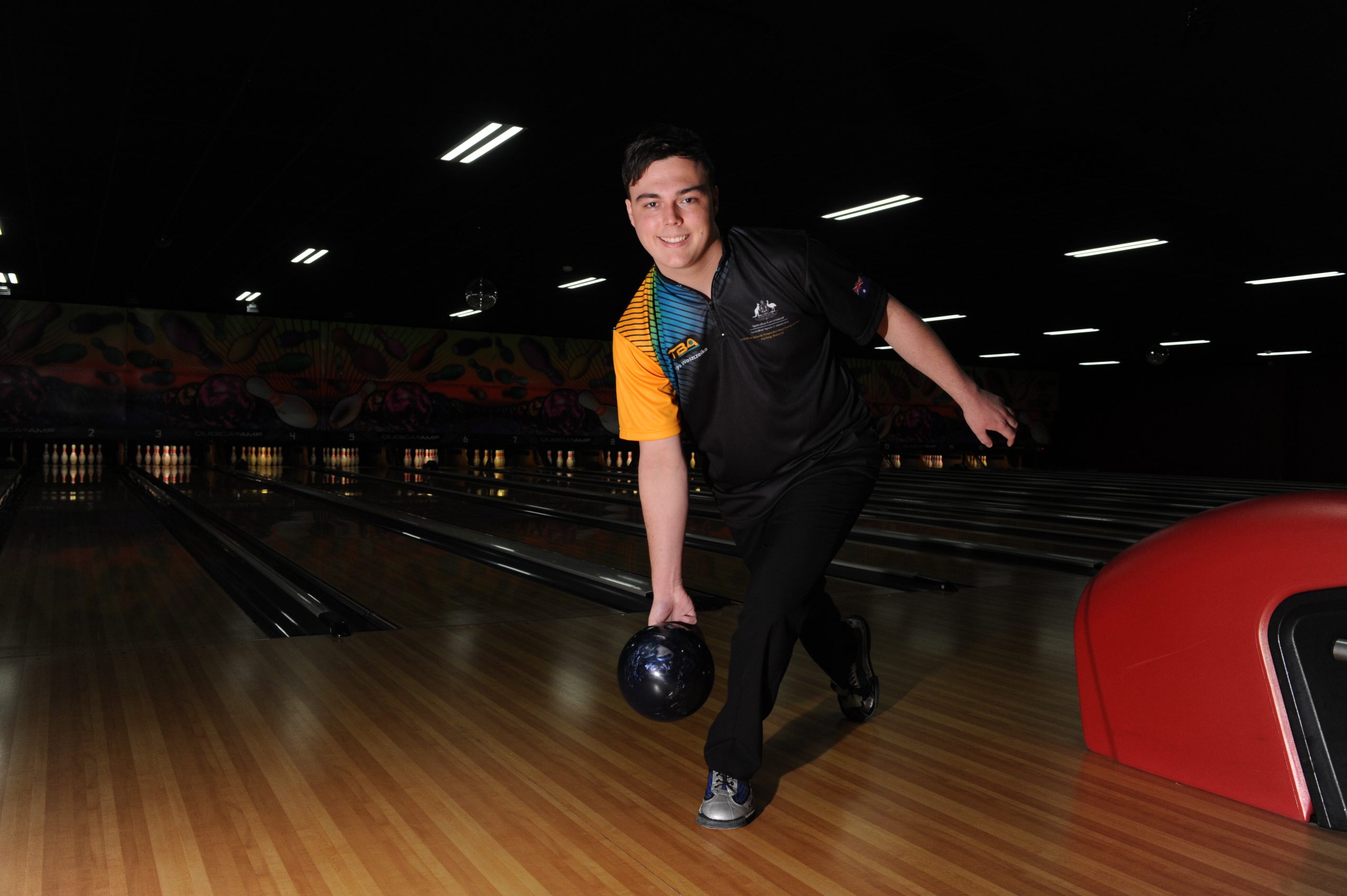 TENPIN BOWLING
Traralgon resident Rhys Woszczeiko will split from study this week when he leaves for Malaysia to represent Australia in tenpin bowling.
In the midst of year 12 exams, the 18-year-old Kurnai College student will need to pack a pen as he prepares to sit his VCE specialist maths exam from Kuching.
"It's been a struggle to try and be allowed to do an exam overseas," Rhys said.
After a lot of legwork, a teammate's father has been approved to serve as nominated spouse and oversee Rhys during the exam in Malaysia.
"It was pretty hard to get approval for it but [school] has helped me heaps with that so I'm very thankful," he said.
After a breakout year on the lanes Rhys will don the green and gold when he leaves to take part in the Asian Schools Challenge on Friday.
He placed in national tournaments this year to earn his spot on the under-18 Australian team and has hit his straps at just the right time.
"When I found out I was in the team five months ago I was absolutely over the moon," Rhys said.
"I achieved a highest score of 290 earlier this year and finished third at the WYN City junior and the Australian Junior Masters, so it was a really good experience.
Despite the prospect of having to sit an exam in another country on the morning of competition Rhys remained focused on the job at hand.
"I think [the exam] will come as a welcome distraction actually," he said.
"I'll have about an hour between the exam and competition so hopefully I won't be too nervous."
With bowling in the Woszczeiko blood, Rhys is set to eclipse the achievements of his father and brother before him.
Father Bryan and brother Bryce have both represented at state level before but Rhys will become the first to fly the Australian flag in Malaysia.
He will be joined in Malaysia by teammates from South Australia, Western Australia, New South Wales and Queensland for the under-18 championships.
"The team has met before when we had a training camp together so we've had the chance to get to know each other," Rhys said.
"We've met each other through tournaments as well, so it's good."
The Australian team will be faced with tough competition in Malaysia but Rhys remained quietly confident.
"At the moment I'm bowling every day for at least an hour and a half getting towards competition to try and make sure my shots are in peak performance," he said. With the conclusion of his year 12 studies on the horizon Rhys was looking forward to continuing the bowling and education juggling act next year.
"I want to do engineering at university so I'm hoping I can balance them both so we'll see how it goes," he said.